We'll let you know the reasons why you should go for digital wedding invitations, and why are they top trending in 2023. After learning all the pros, you'll then know that this is the way to go for your wedding invitations.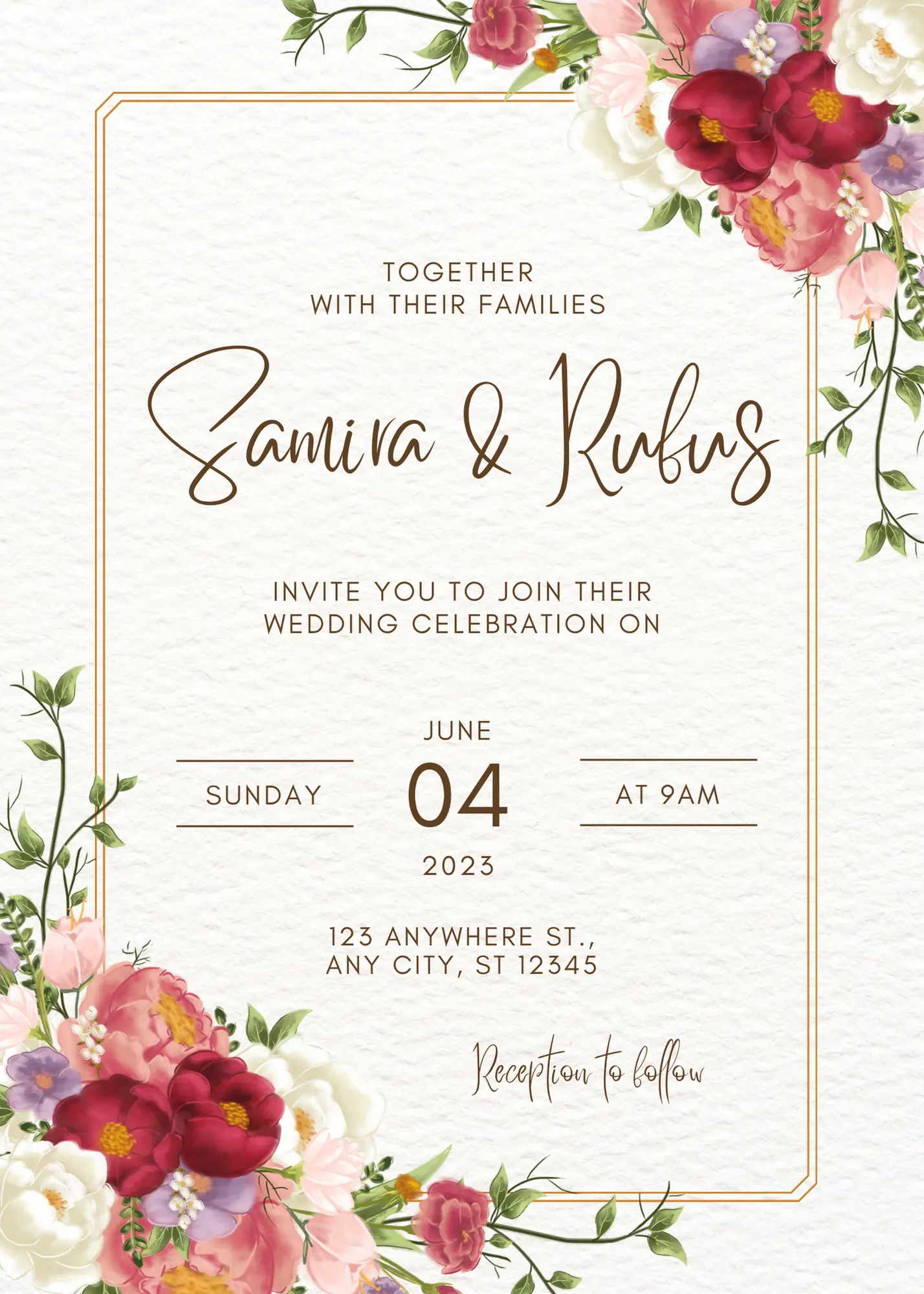 Digital Wedding Invitations are here to stay
Digital invitations are the new thing and are here to stay. Digital invitations have been going on for a while, and they are helping people have more control over attendance, and sharing important information with guests.
Your guests are going to love your digital wedding invitations as it will catch their eye with the dynamic and overall creative design. These invites will seem more interesting and visually attractive, there's a lot you can do with the design!
Going digital for your wedding invitations is so trendy in 2023 and for good reasons. Not only are they unique, fun, and give a lot of creative freedom but they are also cheaper (or free) and eco-friendly.
About digital invitations 
Most digital wedding invitations are sent via link. You can share this link with your guests by adding their email to a list or sharing the link directly. The link will take your guests to the main invitation with all the important information about your event.
The characteristics of this type of invitation are, mainly, the personalized design where you can include multimedia elements such as music, video, or animations within it. 
The information that is included and that is extremely important are: 
Date, time, and location of the event.

Brief description of the bride and groom.

The specific address of the wedding venue.

Attandance confirmation. 
These are the most important points to have in mind for your digital wedding invitation.
The invitations are personalized, however, it is up to the bride and groom to add any additional information they wish to add. Remember that these invitations are interactive, so you can add music, pictures of the couple, information about the godparents, a countdown of the date, the banquet, and the dress code in case you consider it for that date.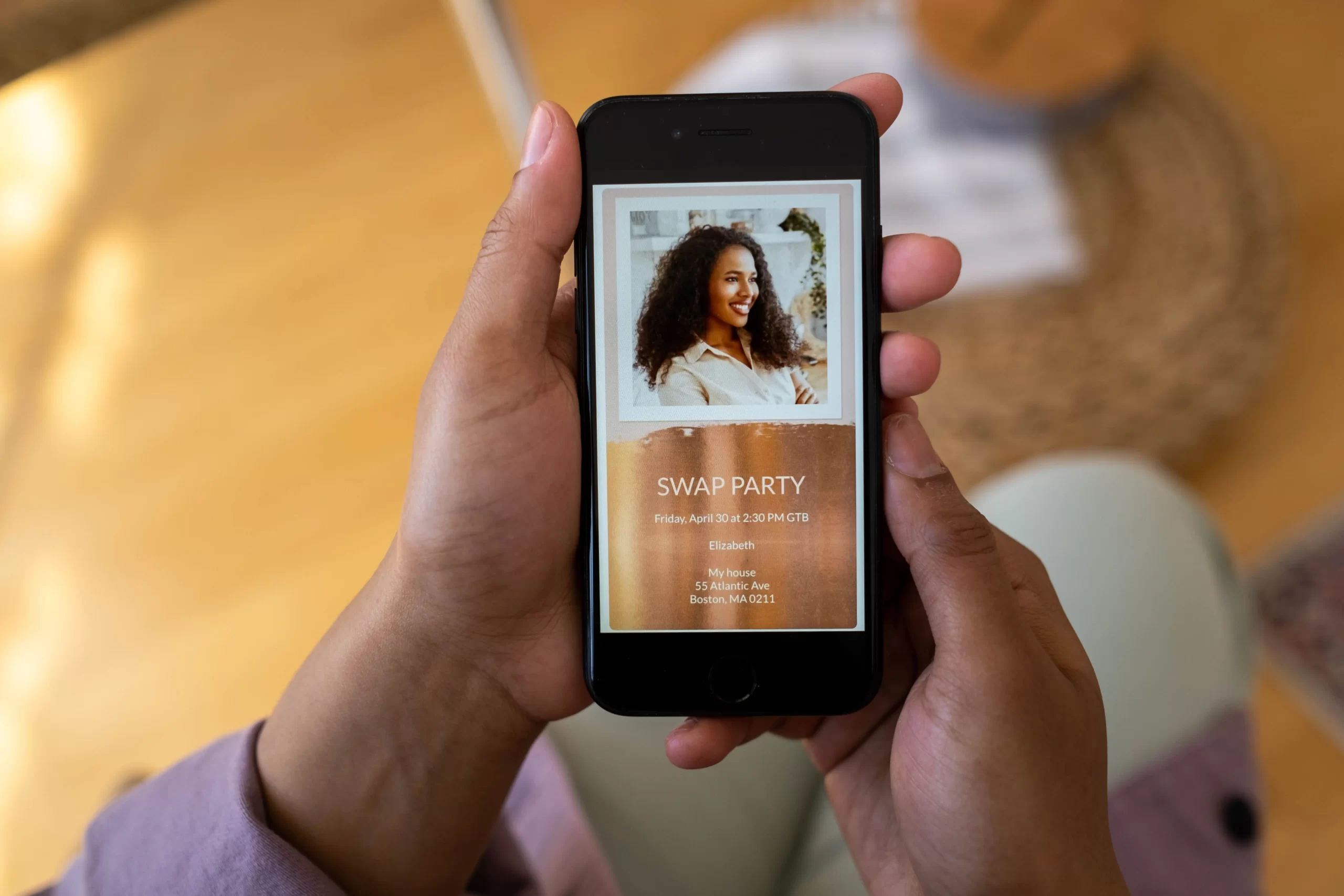 Advantages of using Digital Invitations for your wedding
1. Save money on wedding arrangements 
The advantage of digital wedding invitations is that you can save a lot of money and invest it in whatever you need. You will not need to spend on printing and labor, you can even do it yourself from different editing programs, but if you do not have those skills, in Canva there are multiple templates that will make it easier for you to make them.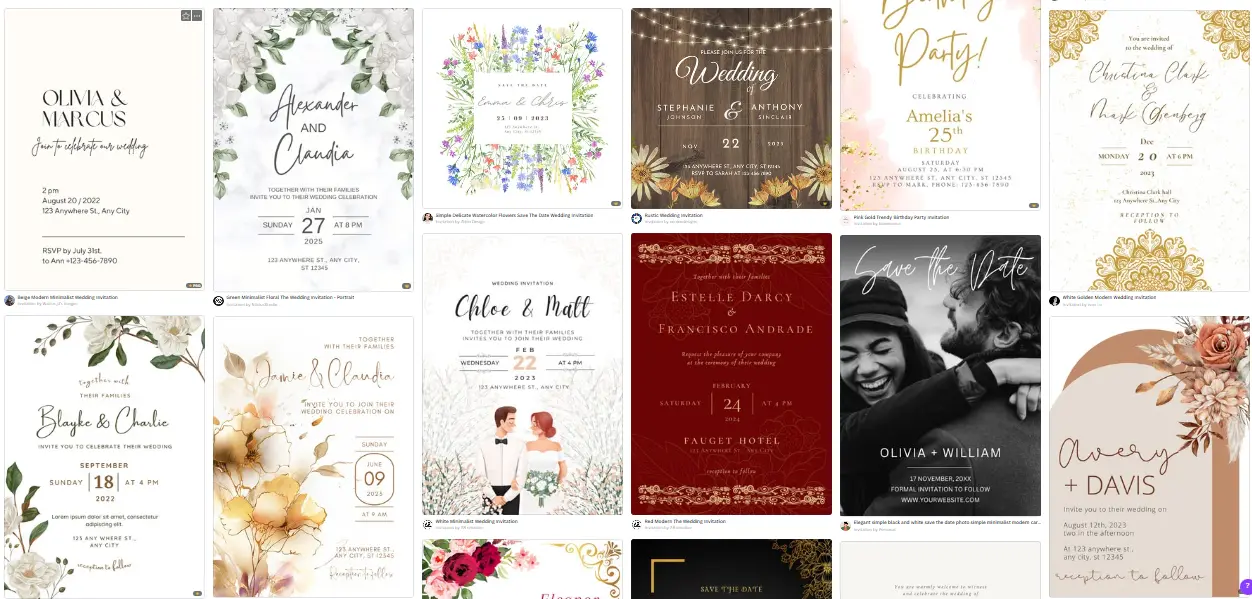 Digital invitations are a practical, budget-friendly, and less time-consuming option, you just need to get creative!
2. Send your wedding invitations with one click
Delivering the invitations one by one to the home of the people you are going to invite means having to take the time to transport them. If you have many guests, you would have to invest in that space to be able to deliver them. In addition, you would have to consider that they will be at their homes on the day you stipulate to deliver them. 
On the other hand, the invitations in digital format can save you transportation since it is immediate delivery.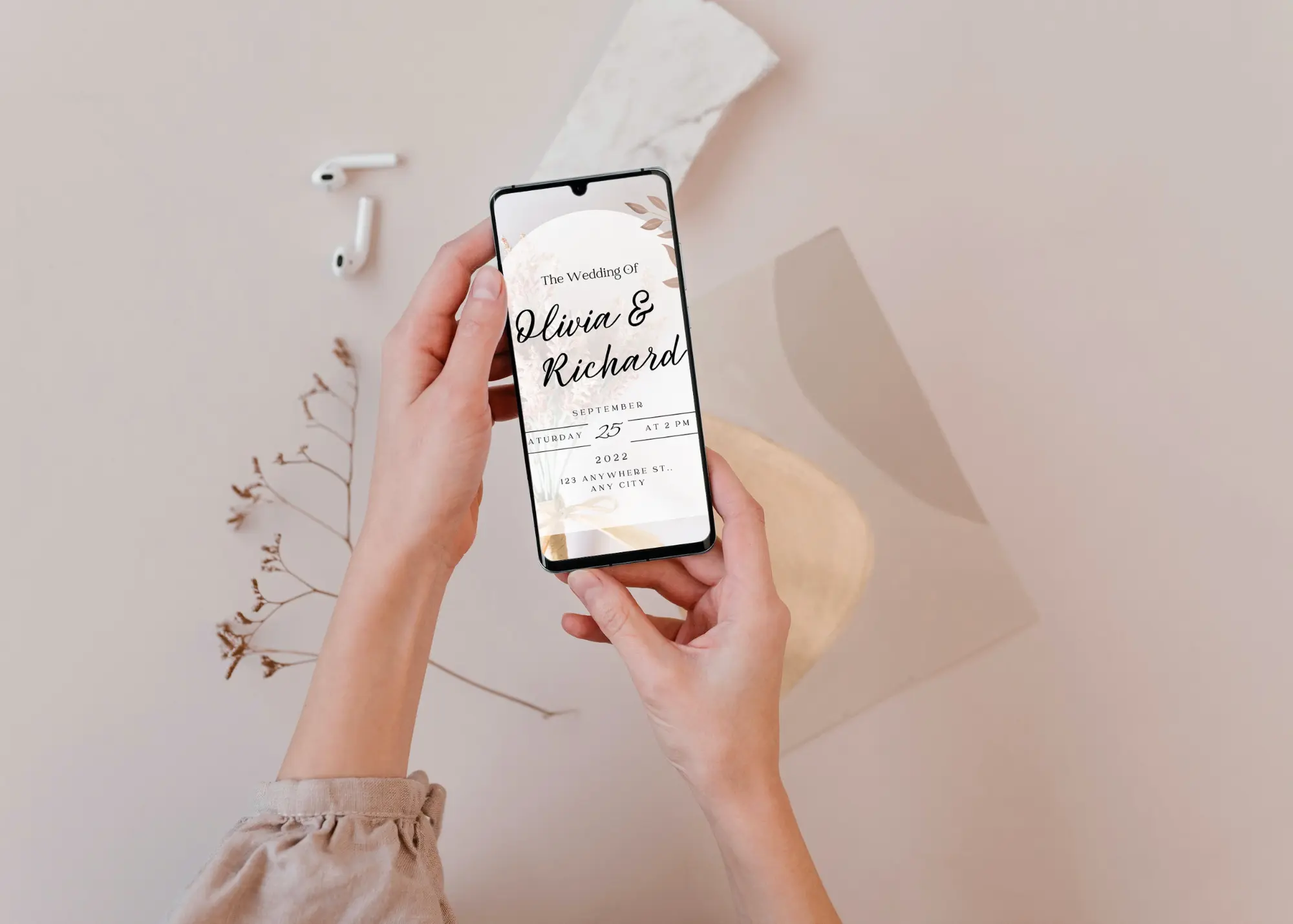 3. Ideal for Destination Weddings
For destination weddings, this will be an ideal option because you will be able to place additional information such as accommodations, GPS locations for the locations, and information about tourist places to visit.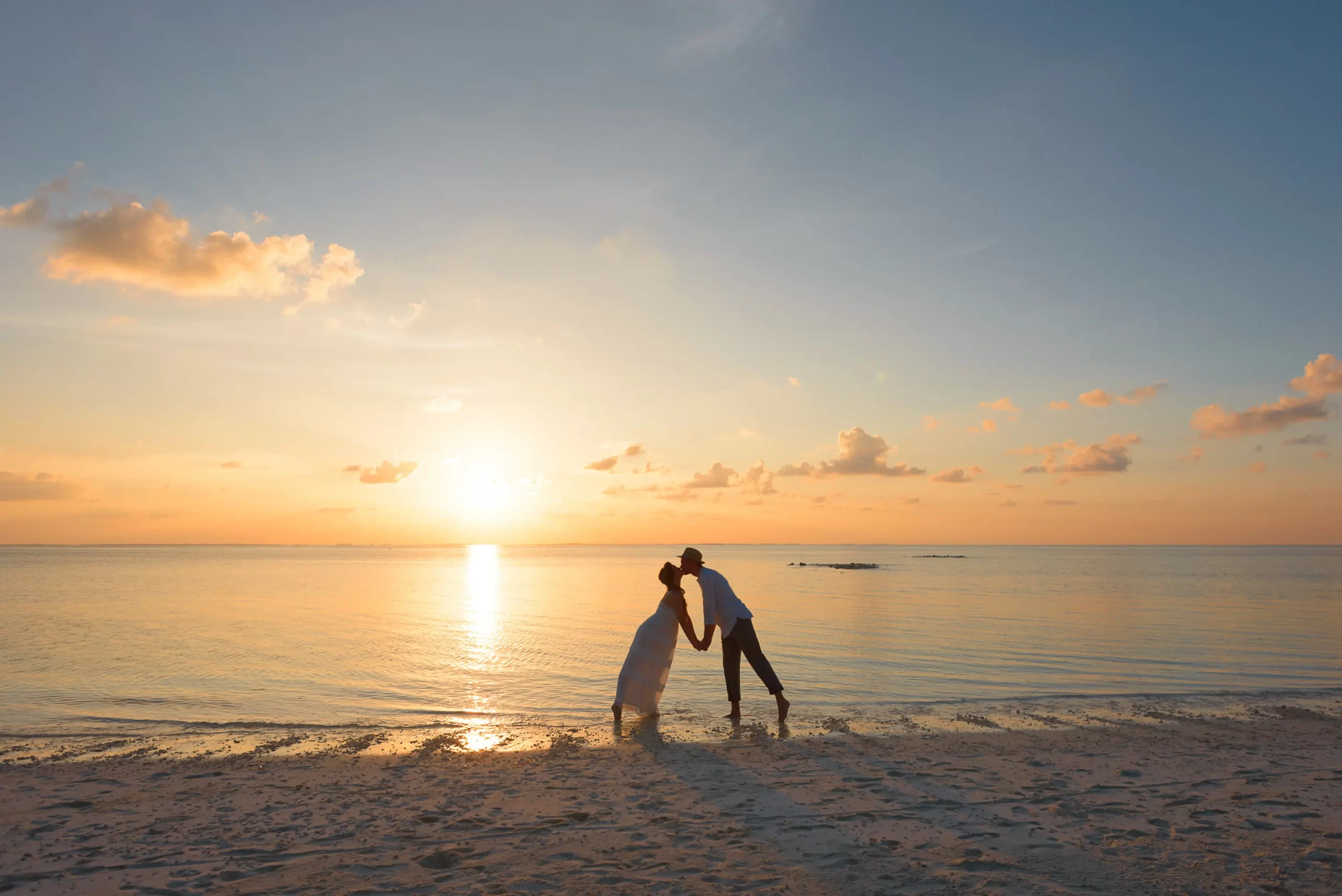 4. Eco-friendly option
If you want to be eco-friendly at your wedding, digital invitations are an excellent idea. As you already know, in these times we need to do our part to take care of our planet, so with this format of invitations you will help reduce the use of paper and plastics.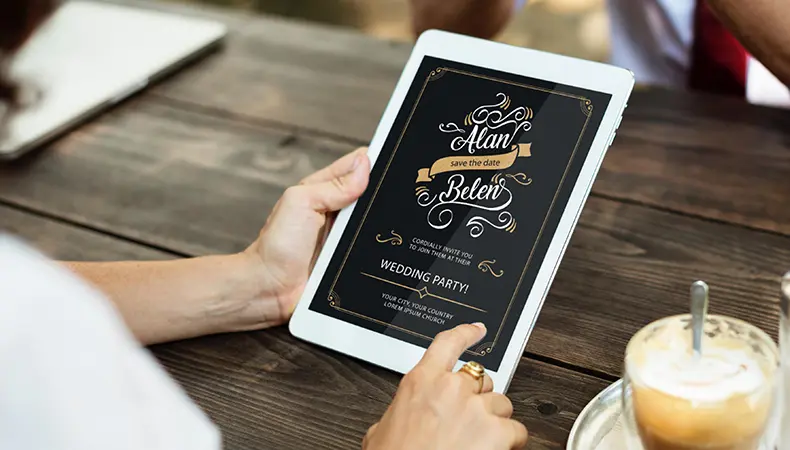 5. Attendance confirmation
Invitations of this type tend to add an option or an attendance form. Therefore, another advantage of opting for this digital format in your invitations is that you will receive immediate confirmation responses. It will only take one click from your guests from the comfort of their homes. In addition, you will be able to receive them by email and keep better control of your guests and your party.
As a plus, if you need to give your guests last-minute instructions, you can share them through the same platform. Some couples even add Pinterest links to their digital invites to share the wedding's dress code!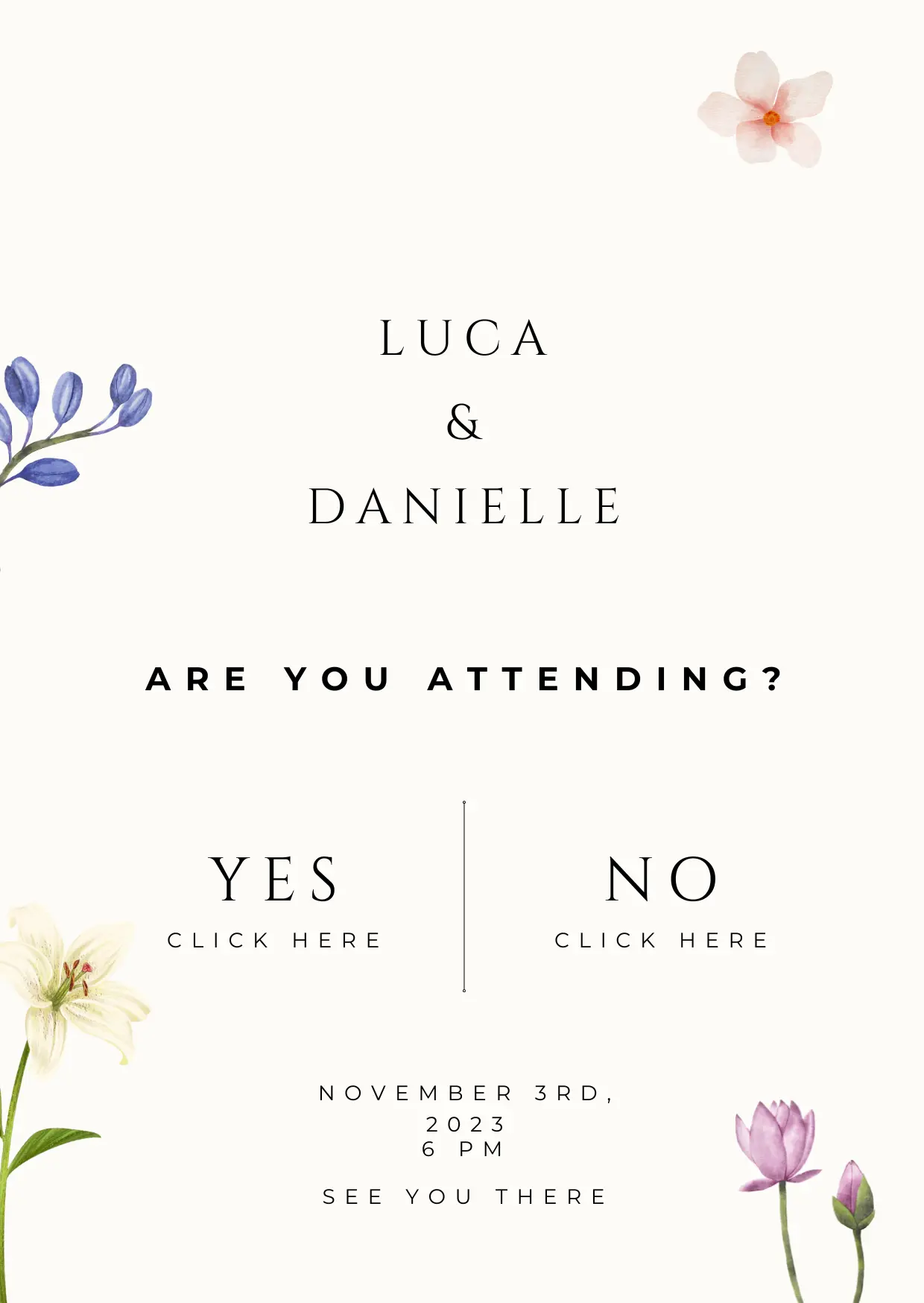 6. Creative freedom
The digital invitations for your wedding can be made to your liking, with the colors and the design you like. You can include videos, music, animations, and photographs to make it more interactive.