Destination weddings Tips
Once you have chosen that your will have a Destination Wedding in the Mexican Caribbean, the next step is to discover how to plan the perfect event in the Riviera Cancun miles away from home.
Coordinating a Destination wedding means you're in for a much more intimate celebration with some of your closest family and friends. You might also consider the added bonus of enjoying the wedding and honeymoon at the same time. But before embarking on this incredible journey, there are a few important details to consider when planning your perfect wedding in Cancun or the Riviera Maya.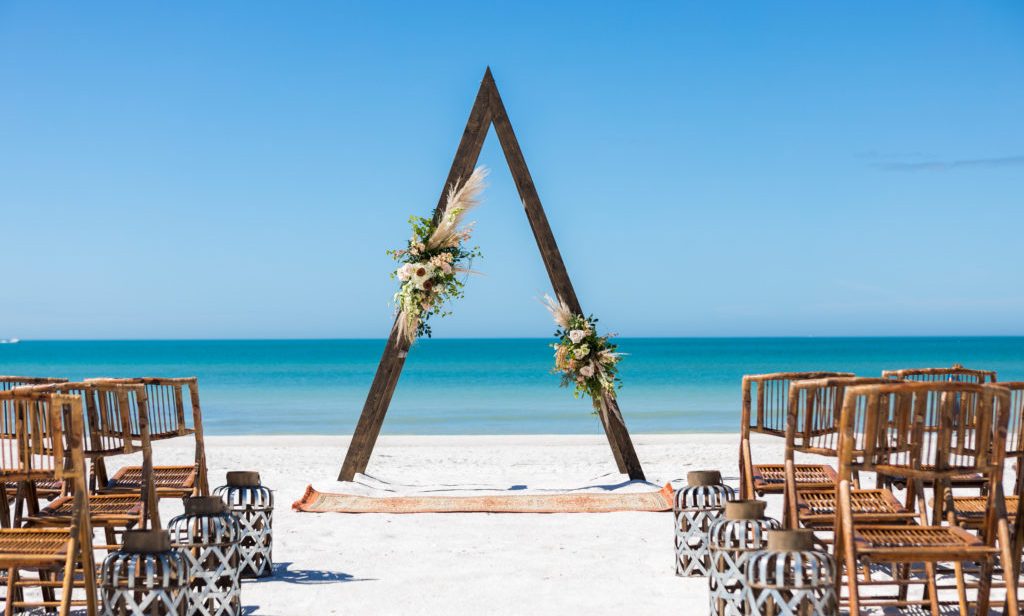 As the years go by, we have been fortunate to participate as wedding coordinators in many events around the Riviera Maya area, Cancun, Playa del Carmen, Puerto Morelos and Tulum. This experience has allowed us to compile the best tips for organizing a perfect destination wedding in the Riviera Cancun area. We've got all the bases covered, from choosing the perfect spot in Cancun to coordinating every last detail.
Top 10 Cancun Wedding Tips:
1.-Hire a professional
Find a wedding coordinator specializing in destination weddings in the Cancun or Riviera Maya area. Ask him to show you some of his work, and recommendations if possible. We highly recommend that the wedding coordinator or wedding planner be someone who lives in the destination, as this will guarantee that they have the most convenient contacts for your wedding.
2.-Choose the location that best suits the wedding of your dreams
If you are organizing a wedding in Cancun or the Riviera Maya, you have probably already been to this wonderful paradise. If so, you already know or have a location in mind, but if not, I recommend you consider the following:
There are hotels that include the ceremony or other services if you book a minimum of rooms, ask if there is any service included when organizing a wedding at the Resort you are contacting. This is a simple way to organize your event.
You just have to keep in mind that all or almost all hotels in the area unfortunately charge a fee for contracting external providers in case you do not want to work with those offered by the hotel (normally with expensive fees). For example, if you want to bring your own photographer, you will probably have to pay a vendor fee ranging from 4,000 MXN to 10,000 MXN.
But don't worry, remember that there are also many other different options in addition to the hotels in this area to carry out your wedding on the beach, where you can freely customize every last detail of your event.
At Riviera Cancun Weddigs we have one of the best locations for weddings in Riviera Cancun, its located in Puerto Morelos, in a strategic location in the middle of Cancun and Playa del Carmen.
3.-Choose your own wedding providers in Cancun.
I know it sounds great to let your wedding planner do everything for you, including choosing the vendors. But we recommend you get involved in the choice of suppliers. Ask your coordinator to give you supplier options and examples of her work.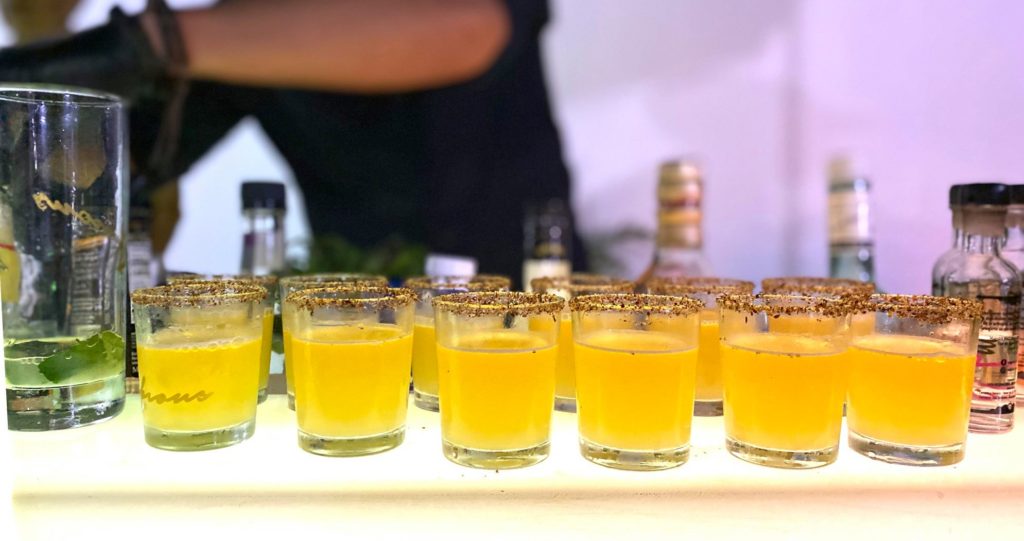 4.-Budget for suppliers
It is super important that you have an obviously global budget for your wedding but that you allocate what you want to invest in each item of suppliers. We recommend that you establish priorities, you should know what is most important to you, and from there, know what you can be flexible about and what not.
5.-Notify your Guests in advance
This is one of the most important tips for a Destination Wedding. It's important to give your loved ones enough time to figure out if they can afford the cost of travel to your ceremony and reception. And above all, it is very important to give them a deadline for confirmation of attendance so that you can plan your event without worries.
6.-Consider your guests.
You have to be considerate of your guests, which is why you should choose a location that is accessible from different hotels that have different budgets for everyone. Remember that some hotels include "free" services for the more rooms you book. I recommend that you make a list of possible options to stay at different prices and share this list with your guests.
7.-Accept the idea that it may not be as cheap as you think.
The wedding industry is a highly developed industry in this area, there are many options, 100% professional companies that charge as professionals for their work. Coordinators, photographers, caterers and more understand that a wedding has to be the perfect day for the bride, so her fees go accordingly.
8.-Visit the destination in advance.
The inspection visit is essential, especially if you do not have a wedding coordinator in Cancun just for you. If in any case you cannot make an inspection visit, I recommend you search everywhere for ideas on the internet. Pinterest can be a good place to start. Another idea is to see recommendations in Facebook groups.
9.-Plan the schedule of your event according to the time of year.
Consider that, in Cancun and Riviera Maya, the sunset does not occur behind the sea. But you will be able to achieve some beautiful sunset photos that will illuminate you perfectly with the sea in the background. In winter and autumn sunset is usually around 6pm. And in spring and summer around 6:30-7pm. Therefore, we recommend you schedule the start of your wedding considering a few hours before sunset to achieve photos with the perfect lighting.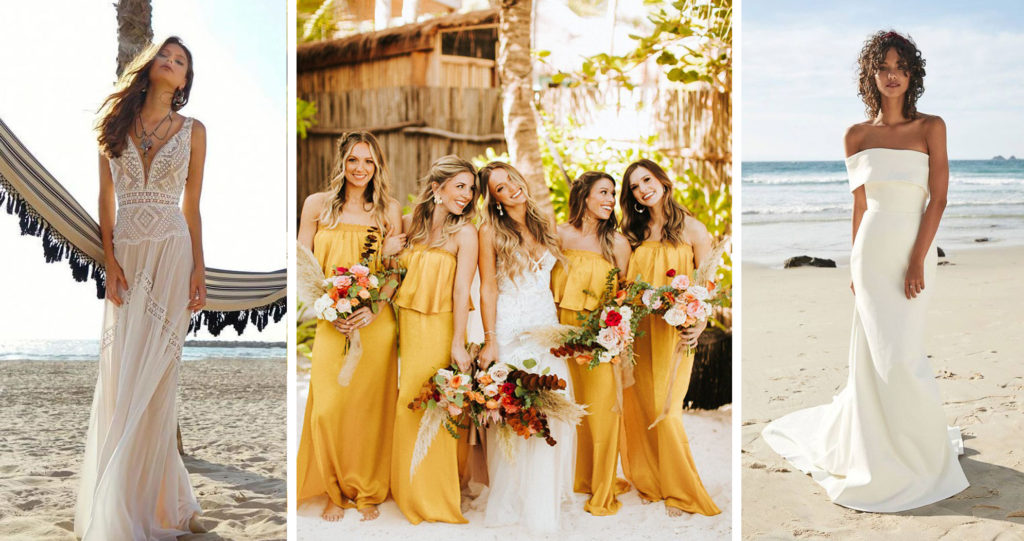 10.-Adapt your dress, makeup and hairstyle according to the wedding destination
Remember that if you are organizing a wedding on the beautiful beaches of the Riviera Maya or Cancun, you must adapt your dress to these conditions. Heat, humidity, wind, that is something common at any time of the year in this area. Breathable fabrics work best in hot, humid places like the beach.
Consider in the same way that your hairstyle and makeup must be of good quality and thought of the atmospheric factors that I just mentioned.
It is worth mentioning that the groom's clothes must also be light, of fresh fabric, otherwise we will have the bride and groom roasted in half an hour.
Two more tips!
11.-Take a look at ideas to inspire you.
Several social networks can inspire you to get many ideas for your wedding, among them are Pinterest, Instagram and specialized wedding sites.
12.-Create a check list.
Create and keep a good check-list for your wedding, since there are many ideas and several factors to take into account, if you do not have a list to review all these, it can get out of control, it is best to have everything coordinated and planned to have the best wedding in Cancun!.
Contact us via Email: info@rivieracancunwedding.com o via Whatsapp: +52 998 191 9026 and start dreaming your Destination Beach Wedding in the Riviera Cancun coast!
¡Follow us on social media!
Acamaya Weddings Facebook / Acamaya Weddings Instagram