At Riviera Cancun Weddings we have super complete Wedding Packages that will help you make your event as easy and stress-free as possible.
We know that hosting a Destination Wedding could be a little nerve wrecking, so we thought on all-inclusive wedding packages so you just dedicate yourself to enjoying one of the best days of your life.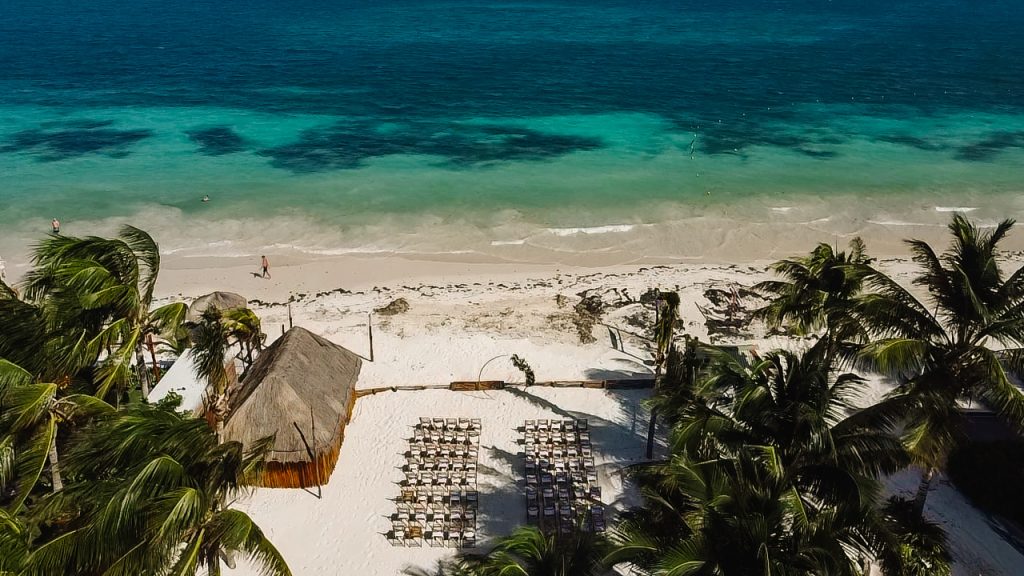 When talking about a Destination Wedding, one of the first concepts that could come to your mind is an Elopement Wedding. This are very intimate ceremonies, sometimes just for the groom and the bride and sometimes with close family and friends.
At Riviera Cancun Weddings we have 3 different Elopement Wedding Packages that could suite your dreamed beach wedding. Click on the image for more information.
And what about Weddings for the full party? Have you thought of the components you must have in a Wedding to have a blast? Well, a wedding can be as simple and fun as you want or as elaborate as you always dreamed of. At Riviera Cancun Weddings, our Wedding Packages include the necesary elements for a beautiful beach wedding: Venue, symbolic ceremony, basic light and sound, floral decoration, canapes, dinner and open bar.
We basically offer 2 options, and the main difference between one and the other is the menú.
Our wedding packages are 100% customizable, so do not hesitate to contact Riviera Cancun Weddings if you have any questions. Remember that "The sky is the limit"; We put the canvas and you will be in charge of printing the personality to your event that you have dreamed of so much.We also count with hotel and transportation alliances. Bundle and save!
Contact us via Email: info@rivieracancunwedding.com o via Whatsapp: +52 998 756 3961 and start dreaming your Destination Beach Wedding in the Riviera Cancun coast!
¡Follow us on social media!
Riviera Cancun Weddings Facebook / Riviera Cancun Weddings Instagram