At Riviera Cancun Weddings by Acamaya Weddings we will help you plan, coordinate and execute one of the most important days of your life. We have more than 10 years of experience creating those special moments in Cancun, Puerto Morelos and the Riviera Maya.
At Riviera Cancun Weddings you will be able to book our primary Beach Front wedding venue or book our Wedding packages that include everything you need to have your celebration on the beach, such as: the banquet, furniture, floral decoration, DJ, etc. We can also help you quote lodging and transportation for you and your guests weather you are staying in Cancun, Puerto Morelos or any other part in the Riviera Maya.
At Riviera Cancun weddings we will help you to imprint your style on your celebration, so that this memorable moment will linger forever.
Don't wait any longer, contact us and start dreaming of your destination beach wedding. CONTACT US!
Start Planning your Destination Beach Wedding!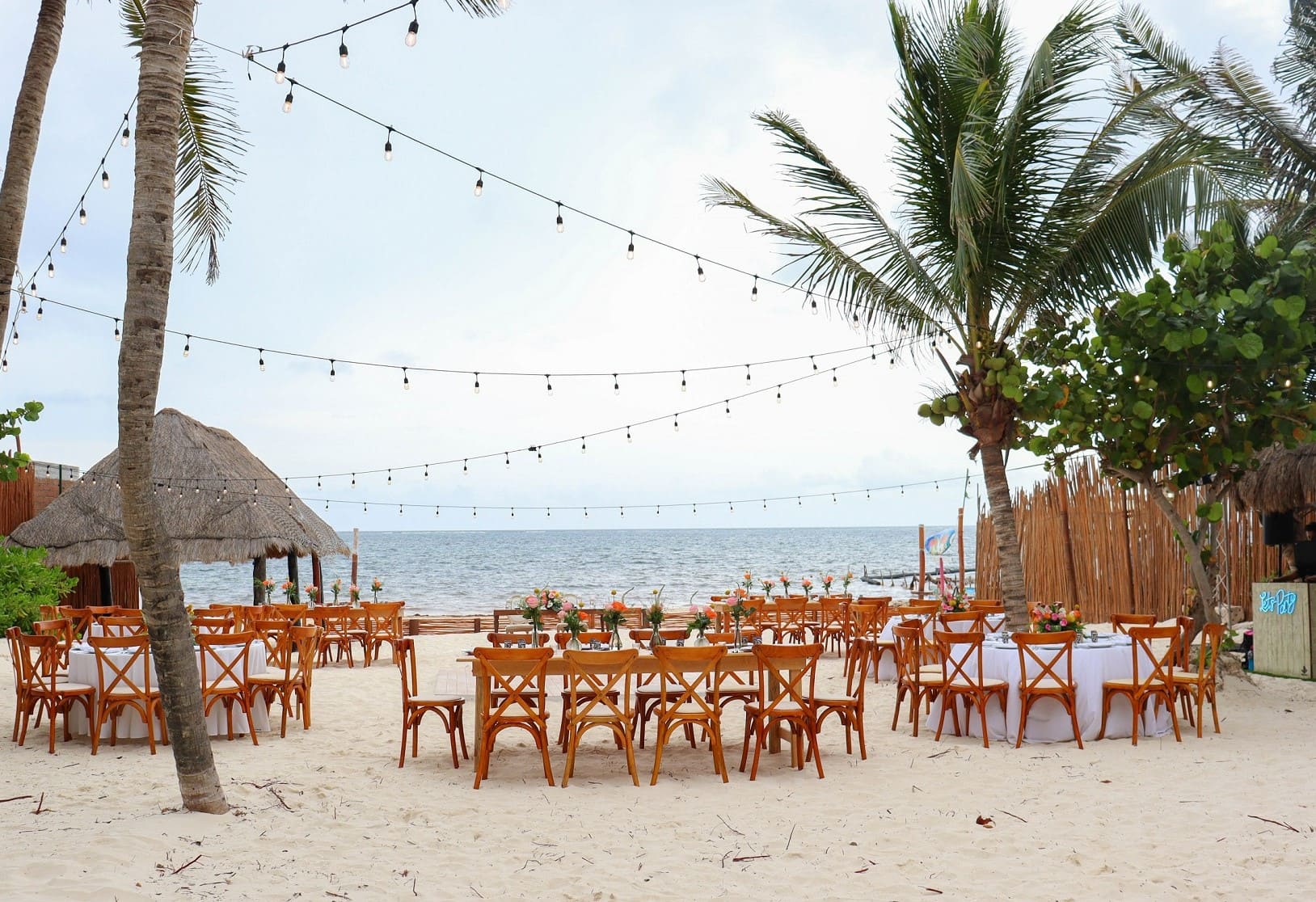 We have a beautiful wedding venue in Puerto Morelos, right between Cancun and Playa del Carmen, in a corridor called Riviera Cancun. Conveniently just 15 minutes away from the Cancun Airport. Check us out: Cancun Wedding Venue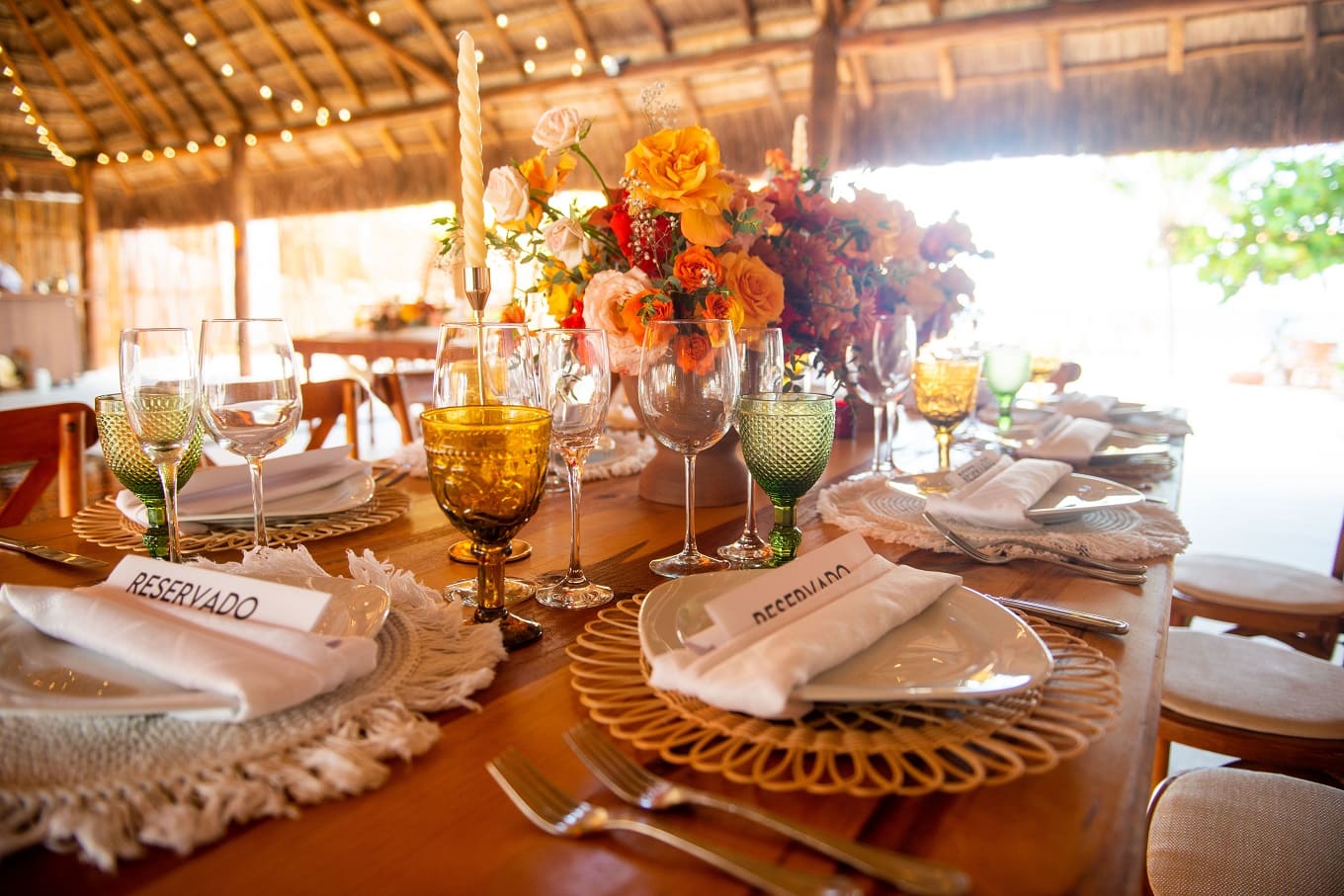 Our Cancun wedding packages have everything you need to carry out your event, however we invite you to contact us and see customization options. The sky is the limit! Check us out.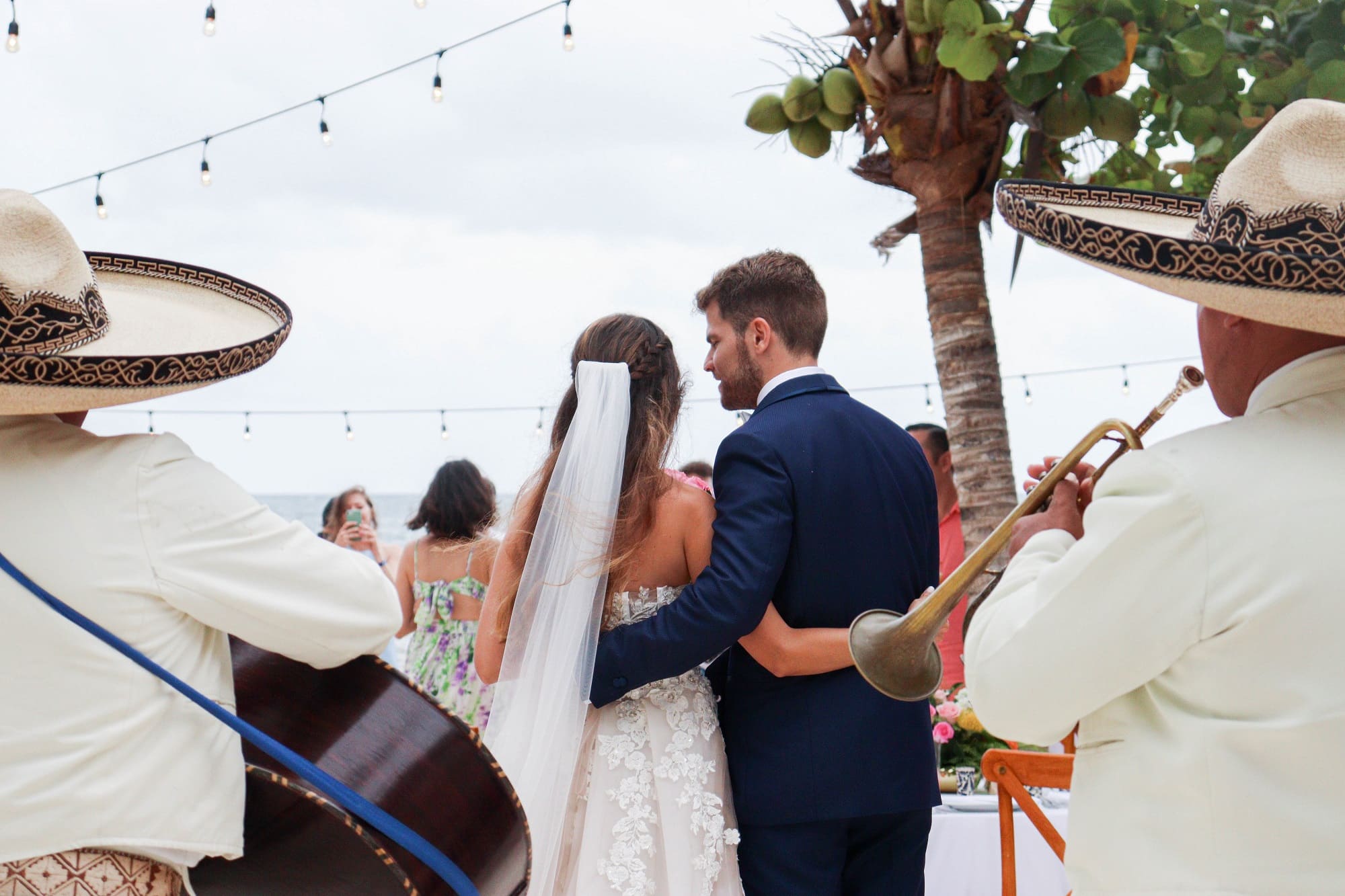 We specialize in providing the best beach weddings on the beach in Cancun Cancun, Puerto Morelos and the Riviera Maya. Visit our wedding gallery and get to know our work!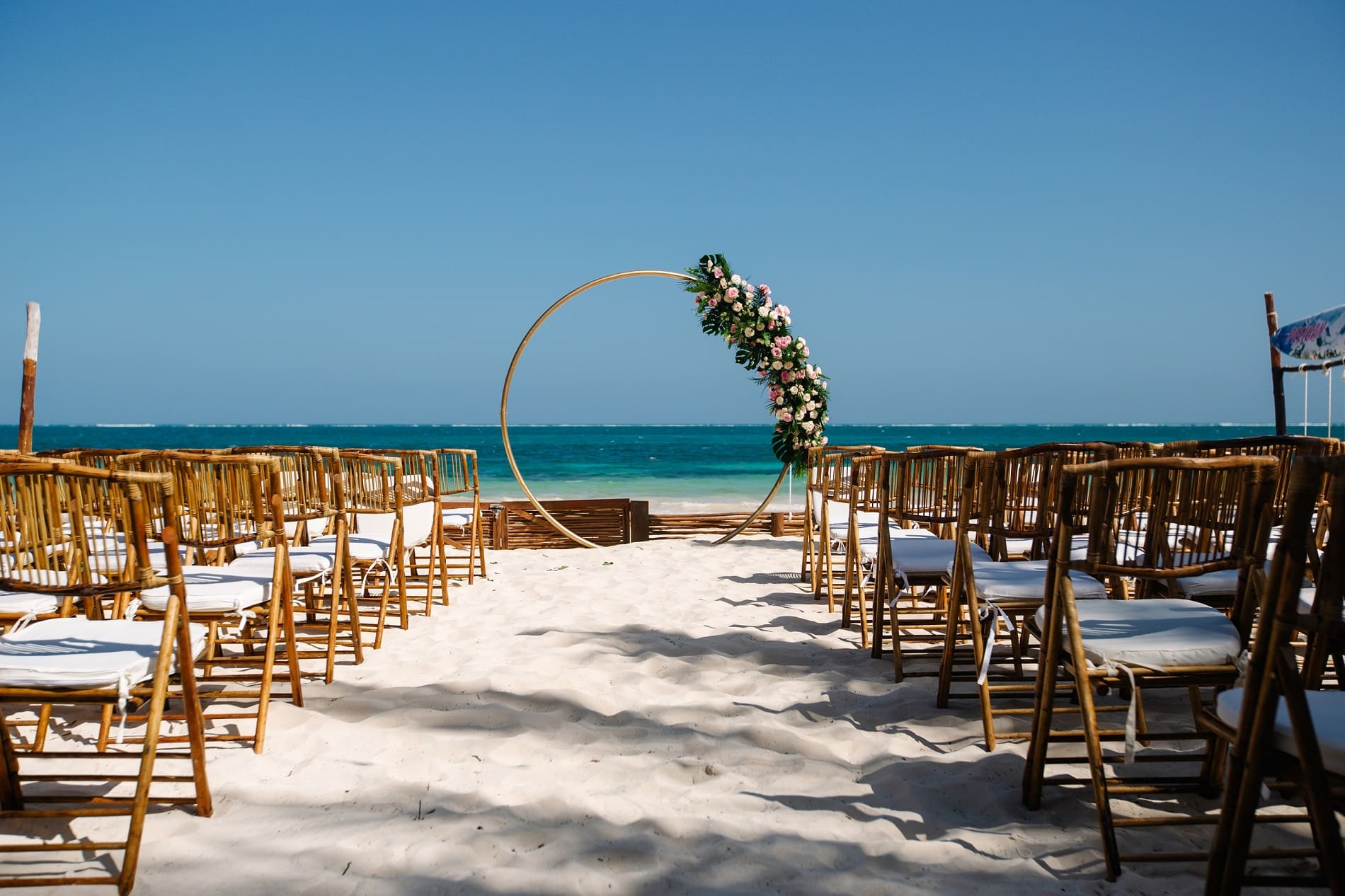 Without a doubt, Cancun is one of the favorite destinations for weddings in the world. It has beautiful views of the turquoise blue Caribbean Sea and white beaches so fine and soft to the touch, giving it a perfect setting for one of the most important days: Your Wedding in Cancun.
Definitely Weddings in Cancun are amazing and the greatest. But Cancun is not the only Paradise in the Caribbean.
Perhaps you have heard of some places like Tulum, Playa del Carmen, Puerto Morelos... among others, which are part of the wonderful Riviera Maya, a coast that stretches from north to south of the state of Quintana Roo and have perfect settings for a wedding in the caribbean. Weddings in the Riviera Maya have spectacular locations both in the jungle and on the beach, for example cenotes, coves, or simply under the trees of the Mayan jungle.
Weddings in Cancun that take place throughout the year are of all types; from Hindu weddings to Mayan weddings that are highly sought after in the area.
Keep in mind that those who are part of Riviera Cancun Weddings have years of experience performing weddings in Cancun and the Riviera Maya, so you can be sure that you will have a very special day.
As we said above, Cancun is a predilected place among those who are preparing for their special day, its a great Destination Wedding amog all around the world.
Cancun Destination Wedding. A destination wedding is a wedding that takes place in a location away from the couple's hometown or country. in Cancuns case, it would be a great destination wedding for those who love the beach and the ocean, also, having several options as Cancun, Puerto Morelos, Playa del Carmen, Tulum and all the Riviera Maya.
WEDDING PACKAGE PRICES

No. GUESTS
30
50
70
100
150
Per Person Gold Classic
229 USD
183 USD
160 USD
150 USD
135 USD
Per Person Gold Premium
261 USD
215 USD
190 USD
183 USD
168 USD