In 2012, the state of Quintana Roo was the second Mexican state that approved same-sex marriage.
Since that year, Same-sex Marriage in Cancun and in the statet of Quintana Roo, has been a fact. Which have received a lot of same sex couples, who want to be together forever, celebrating a beach wedding.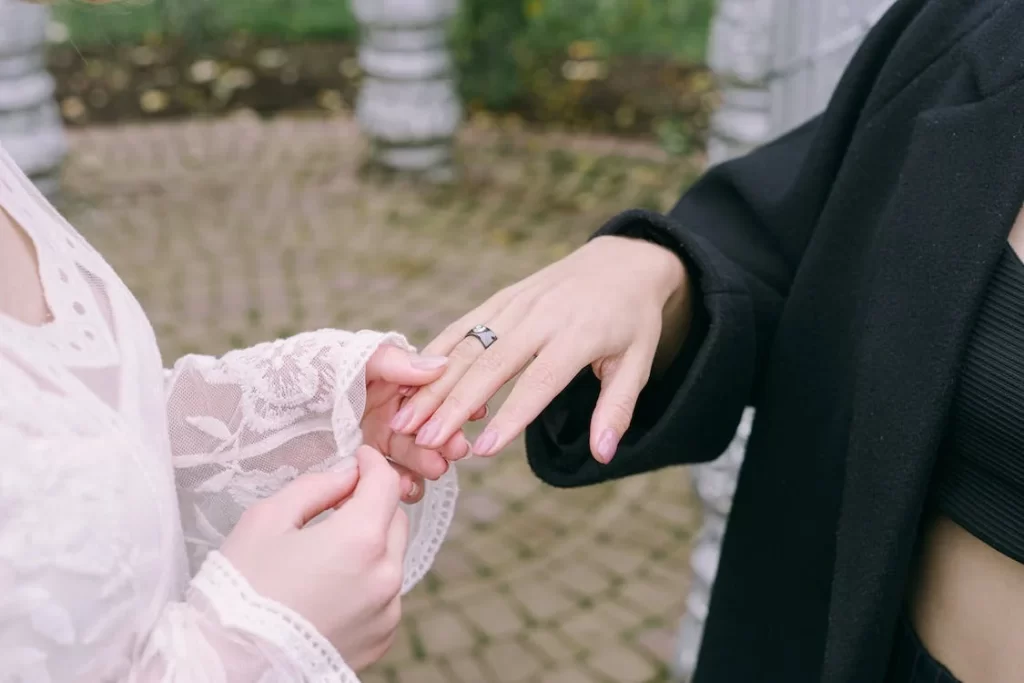 Importance of Same-Sex Marriage
Getting married is a very important steps in many peoples life, due to legal and formal unions with your couple.
Same-Sex Marriage legalization have come to make a big change in the LGBTQ+ community, it helped to reduce suicide; stress; and anxiety rates.
In legal aspects, Same-Sex Marriage legalization brings up a lot of benefits, for example:
The couple authorization for a surgery or organ donation, in case their couple is in danger.
Legal authorization to receive heritage.
Easier process to adopt a child.
Social Secutiry right.
What documents do you need for Same-Sex Marriage in Cancún?
The documents needed to celebrate your legal Beach Wedding with your partner, are the following:
Marriage application: given by the Civil Registry Office
Protest letter: given by the Civil Registry Office
Birth Certificate from each one (it can be only passport).
CURP (only for mexicans)
Prenuptial medical examination: with no more than 15 days before marriage.
Official ID
4 witnesses with their official ID
If applicants are divorced or widowed, they should present the corresponding divorce or death certificates.
NOTE: All documents need to be deliver at least 7 days before the wedding, in original and copy.
What type of ceremony can you celebrate?
There are a variety of ceremonies same-sex couples can celebrate at Cancun:
Symbolic ceremony: does not have any legal value.
Civil ceremony: Does have a legal value.
Mayan Ceremony: Does not have a legal value, is based in spirituality.
Light ceremony: does not have a legal value.
And of course many more, except a religiouse ceremony.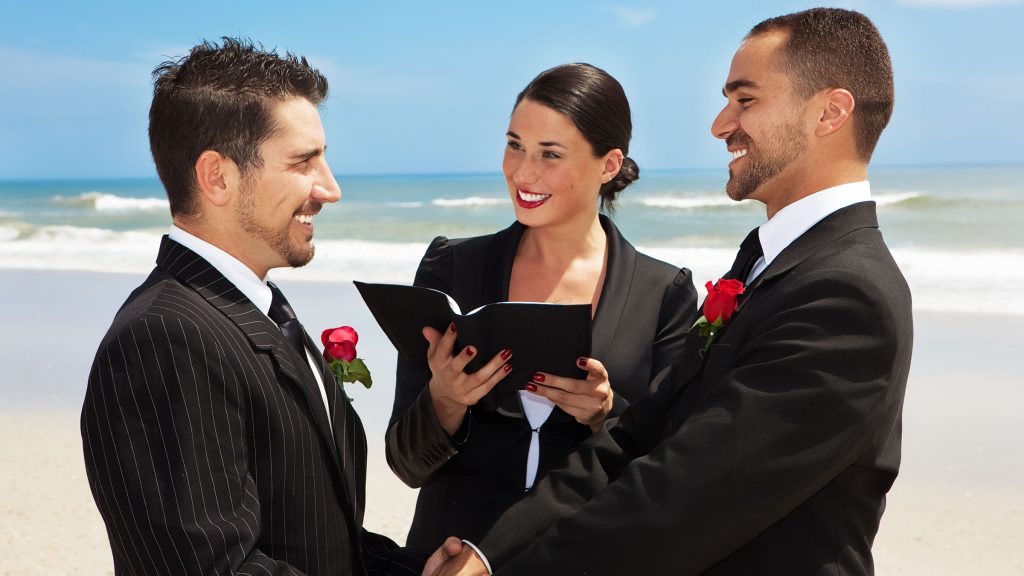 There is a protocol you need to follow?
Same-Sex Marriage do not follow any specific protocol.
Is common that in most heterosexual weddings, brides walks through the aisle, with her dad; while the groom is waiting for her at the altar, with his mom.
Same-Sex Marriage do not need to follow the same ptorocol, they can adapt to what couple´s prefer to perform during their dreamed day.
Depends on the couples desires, how they will reach to the altar or ceremony table. They can walk together through the aisle; one can walk through the aisle while th eother one is waiting; or they can just choose the way that best adapts to them.
What type of outfit should you wear?
There is a big dilema when talking about wedding outfit, even more for Beach Weddings.
Beach outfit should be fresh and comfy, it needs to lbe light and let you move easier on sand.
However, dress code is totally the couples decision; the both can decide if only one or both of them are using dress or tuxedo, or if they prefer to use something that adapts better to their wedding style.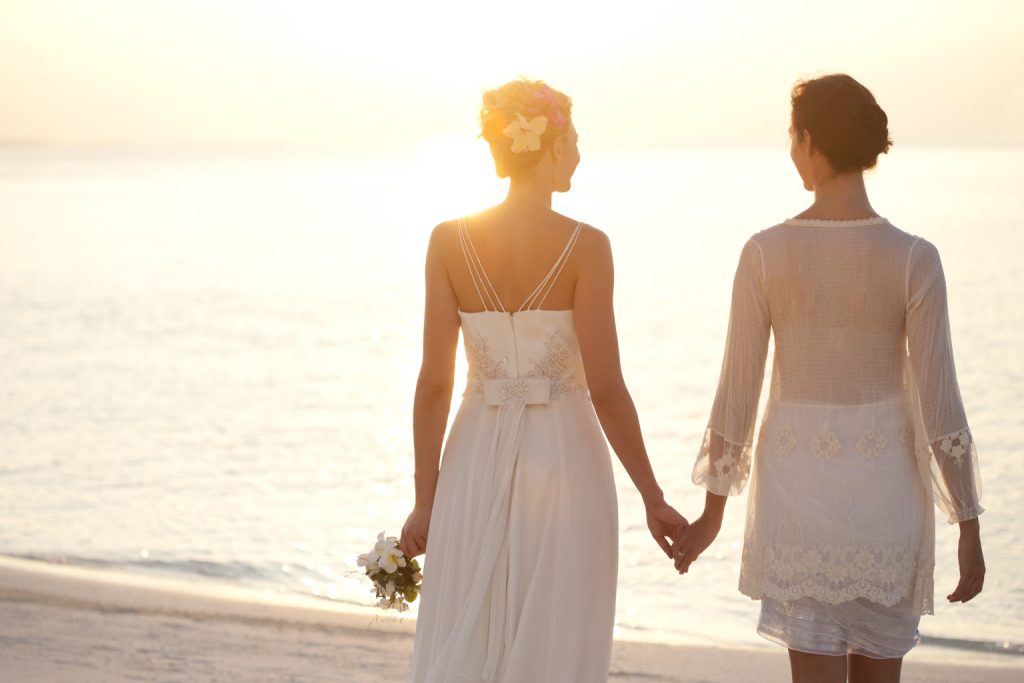 Same-Sex Marriage Legalization have come to make a big change in society and in LGBTQ+ rights
Wedding theme; type of ceremony; outfit to use; wedding protocol; etc. Are things you should not worry about, you are free to do them based on your and your couple likes.
The most important thing when celebrating your Sex-Same Marriage in Cancun is to feel happy and sure about the decision.
Riviera Cancun Weddings is a local enterprise that helps you with your event planning in the Mexican caribbean. Counts with professional planners; also transportation; accommodations; and of course, wedding planning services for your dream wedding.
For more info, contact us via Email: info@rivieracancunwedding or Whatsapp: 998 756 3961 and start planning the wedding of your dreams!
You would like to read: Symbolic Ceremonies: 4 rituals to celebrate them