On the look for unique Cancun Wedding Venues? These are the Top 5 Cenotes that you should consider having as your wedding venue.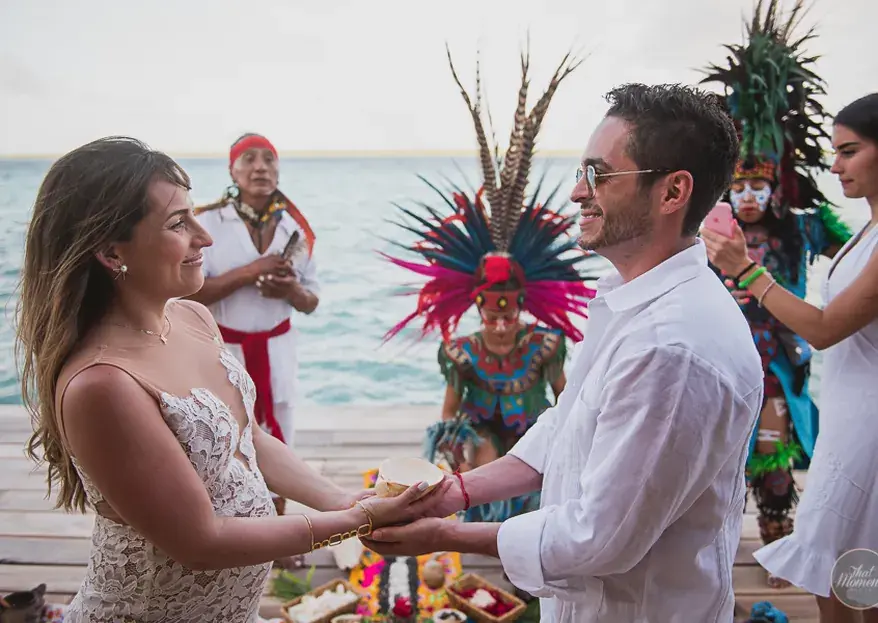 Celebrating your wedding in a Cenote in Cancun or the Riviera Maya will be enchanting and original!
If you are one of those couples that are looking to do something different with a taste of mystical, having a wedding in a Mexican cenote will give you just that. Cenotes are locations that offer a great connection with nature. They are ideal wedding venues for an intimate wedding in Cancun. Just imagine having your dream wedding, the most awaited day, surrounded by nature, the Mexican jungle, and the clear blue waters of a cenote as witnesses of your true love.
To make a wedding in the cenotes of Cancun and the Riviera Maya so special and symbolic, Mayan weddings are performed. In these ceremonies of Mayan weddings, it is the Mayan priest who begins by asking permission from the cardinal directions to begin the wedding ceremony with success in the spiritual union. According to the ancient Mayas, they believed that cenotes represented a gateway to the spiritual world. Therefore, we can assure you that Mayan weddings in cenotes will also connect you with the Mayan ancestors, nature, flavors, aromas, and sounds. You will feel the magic!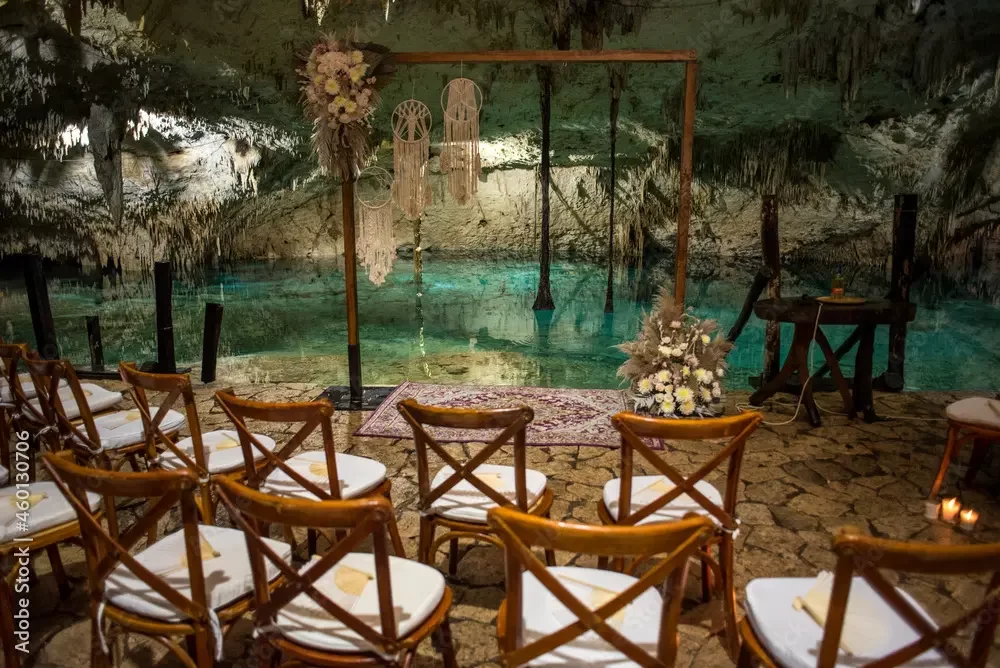 Surely, this different idea is making you choose to get married and have a Mayan wedding. Therefore, you will need to know the best cenotes for weddings in Cancun and the Riviera Maya where you can carry out that special ceremony.
Unique Wedding Venues in Cancun
Cenote Taak Bi Ha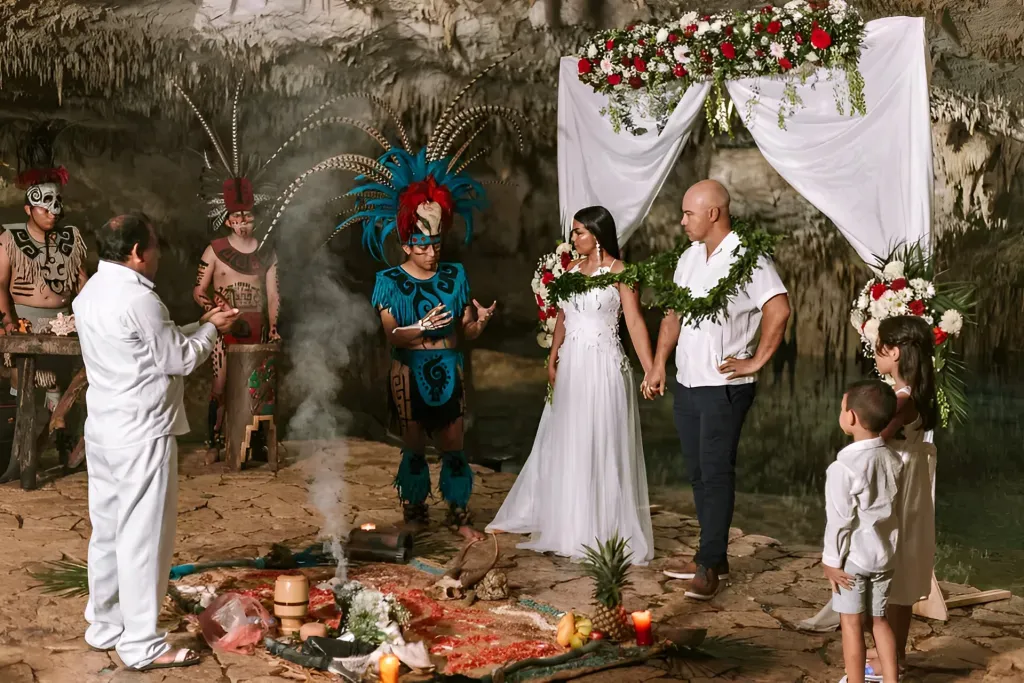 Cenote Taak Bi Ha is one of the dream wedding venues in Cancun to start a new one with your partner. Taking that big step in this cenote will make you feel magical things and it will be totally as you imagined.
This cenote is located in one of the wonders of the Riviera Maya a few kilometers from Cancun: in Playa del Carmen.
The ceremony takes place via subway, right where the cenote is located. Therefore, it is a guarantee that you will be able to have that spectacular and dream wedding.
Cenote Zicil Ha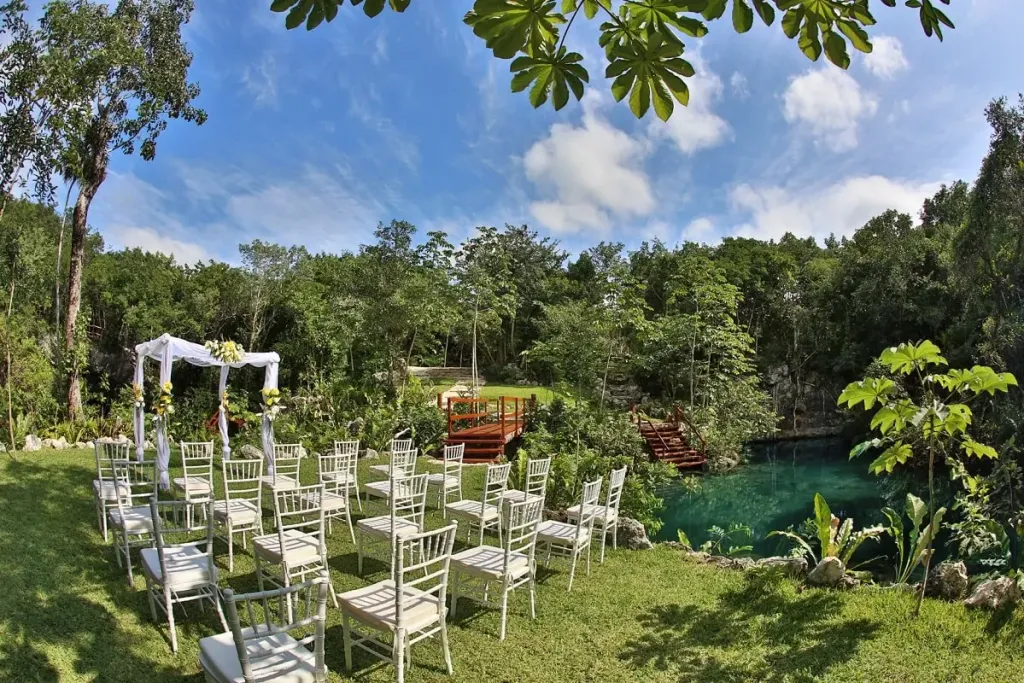 The Cenote "Zicil Ha" which means "rebirth of water" in the Mayan language. This cenote is located in Tulum in the middle of the jungle surrounded by beautiful fauna. This cenote is one of the best places for weddings in Cancun and Riviera Maya since you can have your ceremony in the morning or at night. Also, if you want your wedding to be attended by many guests, this cenote has a maximum capacity of 100 people. Cenote Zacil Ha even has palapas and a private island for the reception.
Cenote Casa Tortuga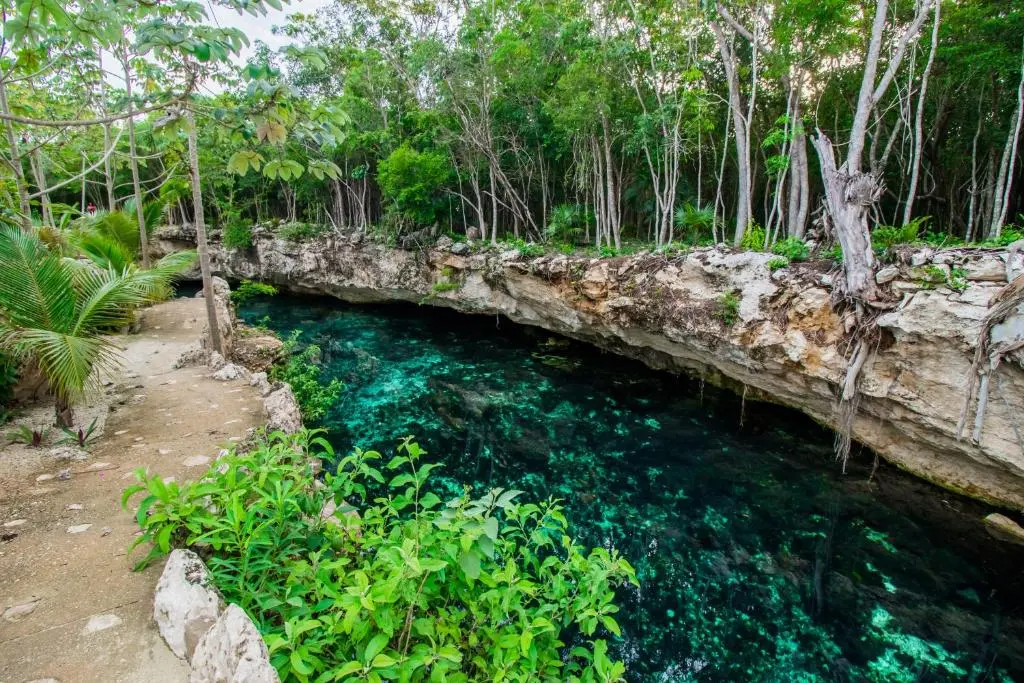 Another place to have that perfect wedding in a cenote is Cenote Casa Tortuga. This special cenote is also located in Tulum, in spaces with lots of fauna and vegetation.
Cenote Casa Tortuga offers several spaces for you to have the wedding of your dreams: the palapas, the cenote, and the gardens. Besides, having a wedding in this cenote has multiple benefits, for example: staying at Casa Tortuga and also having accommodations for your guests regardless of the number of them.
Cenote Uchben-Ha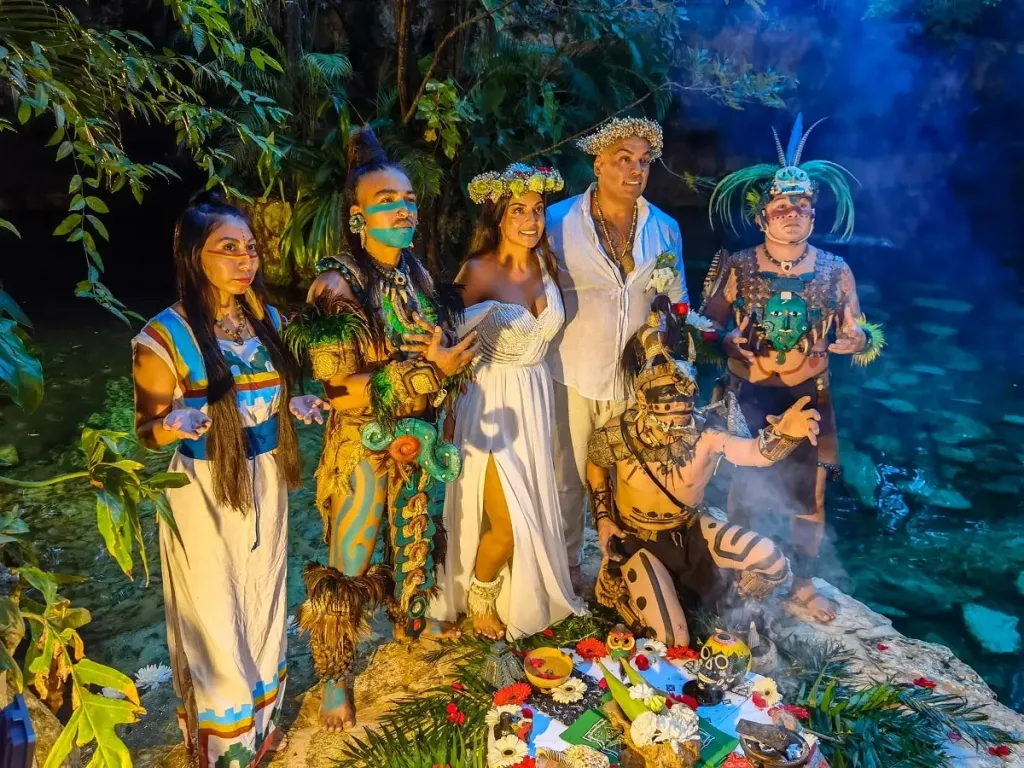 Cenote Uchben-Ha is a good option to celebrate the best day of your life. This cenote is a wedding venue in Cancun and Riviera Maya where you can have an intimate wedding, with up to a maximum of 30 guests. In addition, in this cenote, you can have your wedding exclusively during the day so you can have an unparalleled experience thanks to its crystal clear waters and the nature that accompanies it. You will also be fascinated by its location since it is located in Puerto Aventuras.
La Cueva del Tapir & Cenote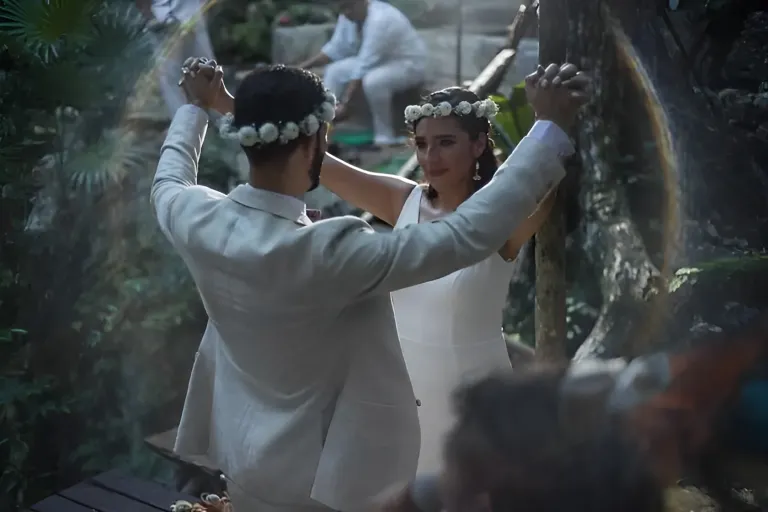 For the happiest day of your life, La Cueva del Tapir & Cenote located in Puerto Morelos is fully prepared to fulfill your dream of getting married in the beautiful cenotes of Q. Roo.
If you are one of those couples who just want to have a wedding where there are not too many guests, in this cenote, you can have a maximum of 80. It is good for couples who want more exclusivity in their wedding.
In addition, it has ample parking, the cenote is private and it has a waterfall, palapas, lounge, and dining room. It also offers lodging service for 18 people only, packages for express weddings of 3 hours or up to 8 hours and spaces for creative photos.