If celebrating your Destination Wedding in Cancun is exciting, now imagine you can combine this special day celebrating your Honeymoon too!
Apart the wonderful beaches and sunsets that Cancun offers to celebrate an unforgettable and different wedding… you will find a unique and incredible destination to celebrate an exceptional Honeymoon.
There are a big quantity of hotels; travel agencies; and Wedding Planners in Cancun, which offers you the best option for a complete celebration for you and your guests.
Why to celebrate your Honeymoon and Wedding in Cancun?
Cancun is the ideal destination to have a wedding just how you have ever imagined. White sand, a beautiful blue sea and a warm climate would be the best mix for an unbelievable wedding.
Getting out of your comfort zone and celebrating your wedding in a different destination, is the best opportunity to create memories for you and your guests.
You can find wedding packages that all inclusive resorts un this destination, offers you. You can also find private wedding venues, which will give you a lot of facilities and most of the times, less expensive options.
There is no better way than celebrating your love union with the love of your life, than in the bautiful Cancun beaches. Besides the amazing beaches you can find, you will find a lot of activities to do.
Cancun is a destination which adapts to your and your couples likes. You will find beaches, parks, tours, cenotes, ruins, etc. Which will make your Honeymoon, unforgettable.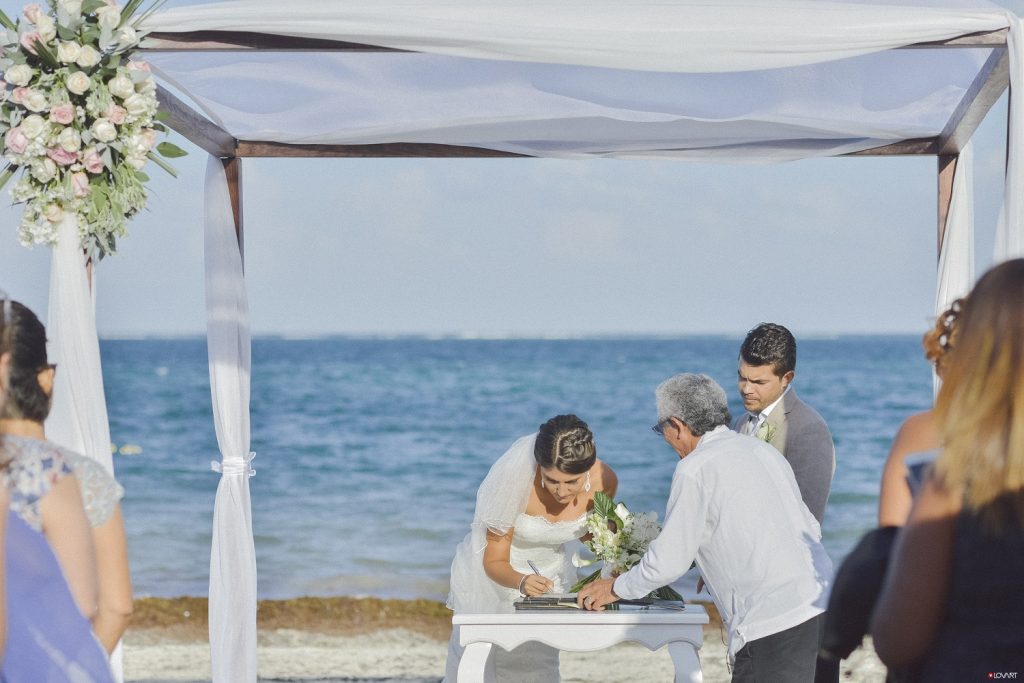 Complete packages
Combine your Destination Wedding celebration with your Honeymoon in Cancun, have become popular through the years. Everyday there are more couples who decide to use their wedding place, to enjoy a wonderful and unforgettable Honeymoon.
Due to the popularity of this celebrations, a lot of hotels and travel agencies now offer packages wich include both services. These packages brings a lot of benefits to the couple, they won´t need to worry about anything more than enjoy their trip.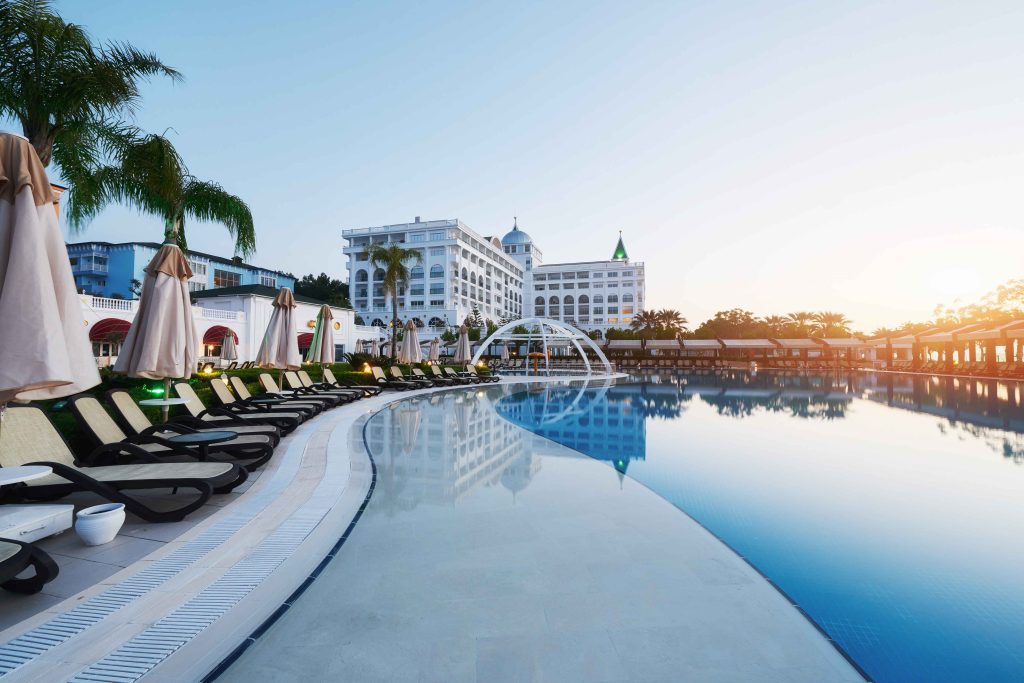 So many options
You will find a lot of options, which will make you harder to decide which you like the most.
In Cancun exists a lot of hotels which will make you fall in love, due to their wonderful beaches, services and packages they offer. The advantage of elebrating your Destination Wedding and Honeymoon in the same hotel, is that you do not need to worry for the transportation because everything is in the same place. At hotels you will find a lot of entertainment activities to do, besides delicious food and many more services.
You can also find a lot of travel agencies which bring you a lot of options. Travel agencies will help you find the best prices for wedding venues, hotels and private yours all around Cancun. You can find the activities and beaches you like the most and you have always dreamed to go.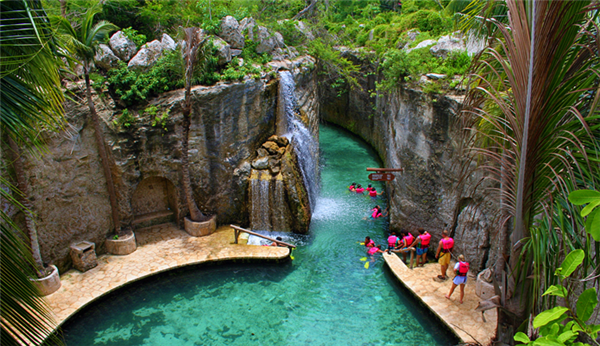 Economic comfort
This option also brings you an economical benefit. Due that eveyrthing will be in the same destination, you will not spend double in flights and hotel.
If you decide to hire a hotel Wedding and Honeymoon package in Cancun, you will find incredible prices. Hotels are always looking for their guests benefits. This is why, if you choose this option, you will find prices that will help you to take a better decision.
The same happens with travel agencies. They work with a lot of vendors, who gives a lot of benefits to their clients. You can find packages that you will love and will benefit you, an option that you must take.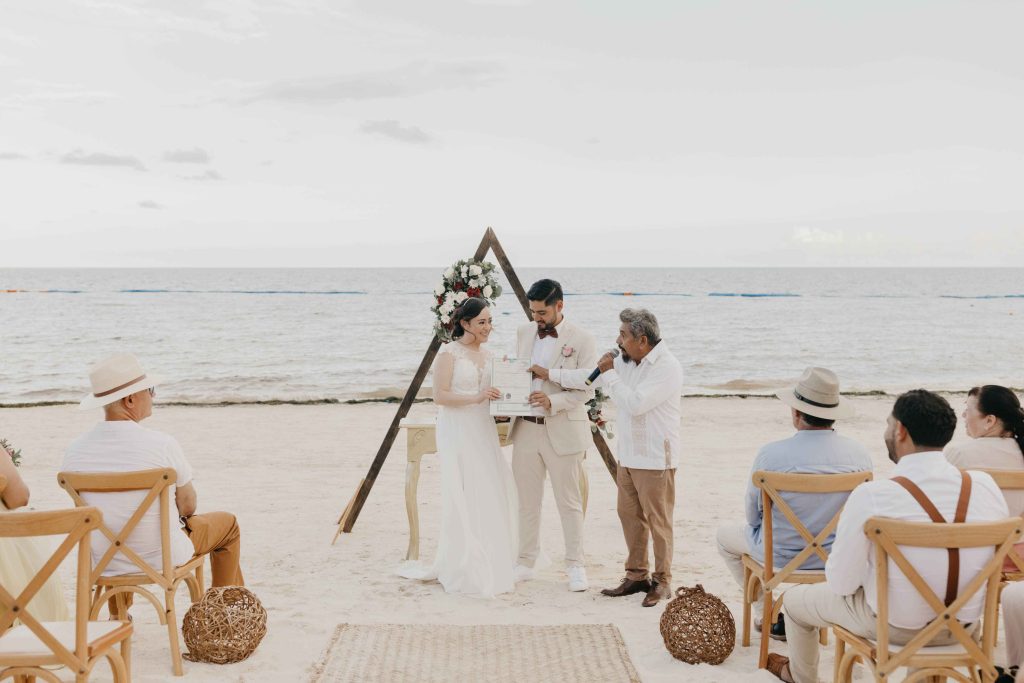 Combining the best of a destination to create amazing memories, is one of the best decisions you can take. This option will also be a benefit for your guests, thye can combine their vacations too.
There is no better destination to celebrate such special moments, than Cancun. Celebrating your Destination Wedding and Honeymoon in Cancun will be the best decision you will take.
Riviera Cancun Weddings is a local enterprise that helps you with your marriage proposal in the Mexican caribbean. Counts with professional planners; also transportation; accommodations; and of course, wedding planning services for your dream wedding.
For more info, contact us via Email: info@rivieracancunwedding or Whatsapp: +52 998 756 3961.
Start planning the wedding of your dreams!
You would like to read: 5 ideas for an incredible beach Marriage Proposal