Are you getting married in a civil ceremony and looking for ideas to find the ideal civil wedding dresses? We give you these inspirational ideas of dresses that are in trend and the best tips to look radiant on that special day. 
Trends are constantly evolving, so wedding dresses are no exception. In addition, every season new trends appear that make us change our minds. 
In civil weddings, it is much more common for brides to wear simple but beautiful dresses for their civil wedding. For your civil wedding this 2023, we also want you to be the protagonist and wear that beautiful dress. To begin with, it is important to take into account the location of the civil wedding. Remember that it will depend a lot on the place so you can choose that dress to match and stand out. 
If you have already planned or are planning your civil wedding and it is very close, we want to help you with these tips and trends so you can choose the ideal wedding dress for your civil wedding.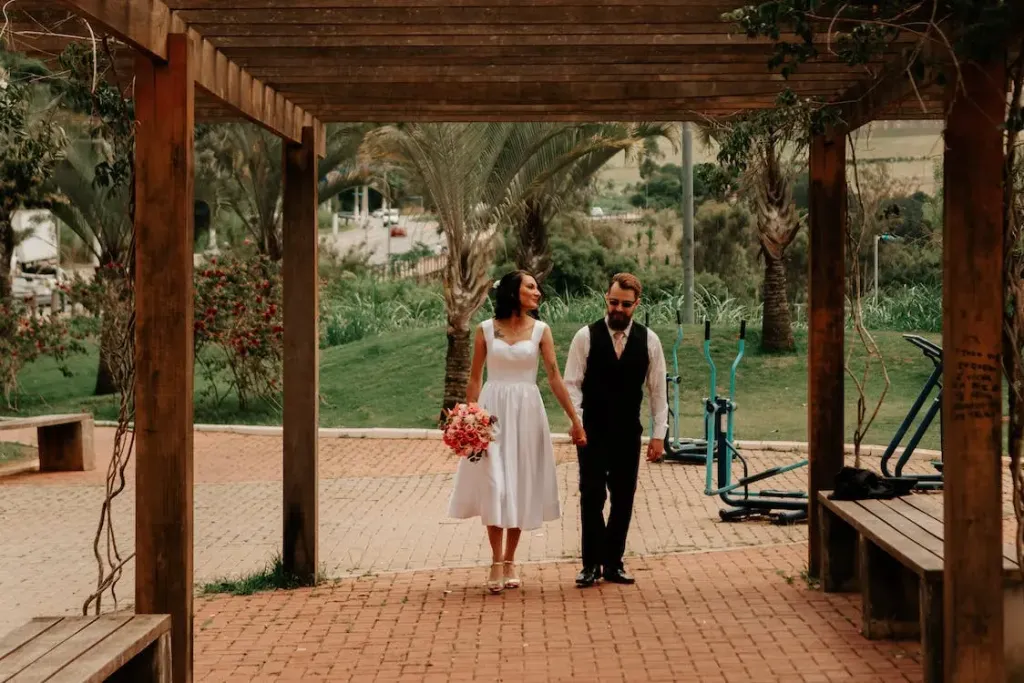 Civil wedding dresses with mid-cut 
The wedding dresses for civil weddings that are trending this 2023 are the dresses known as the "Midi Cut". This type of cut or dress is those that are a little past the knees in length. In addition, the midi-cut wedding dress makes the bride look elegant.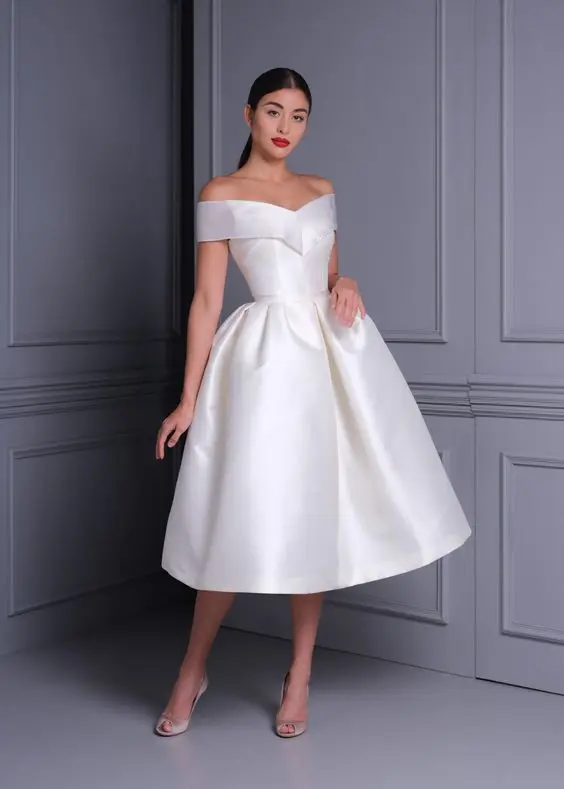 Dress with puffed sleeves for a civil wedding. 
Lately, it has been seen that dresses with puffed sleeves on the shoulders are in total trend. This style is highlighted by sleeves with ample volume. Most of the dresses that are with such sleeves are usually with sheer sleeves. However, you have seen some dresses that have this style that does not occupy transparencies.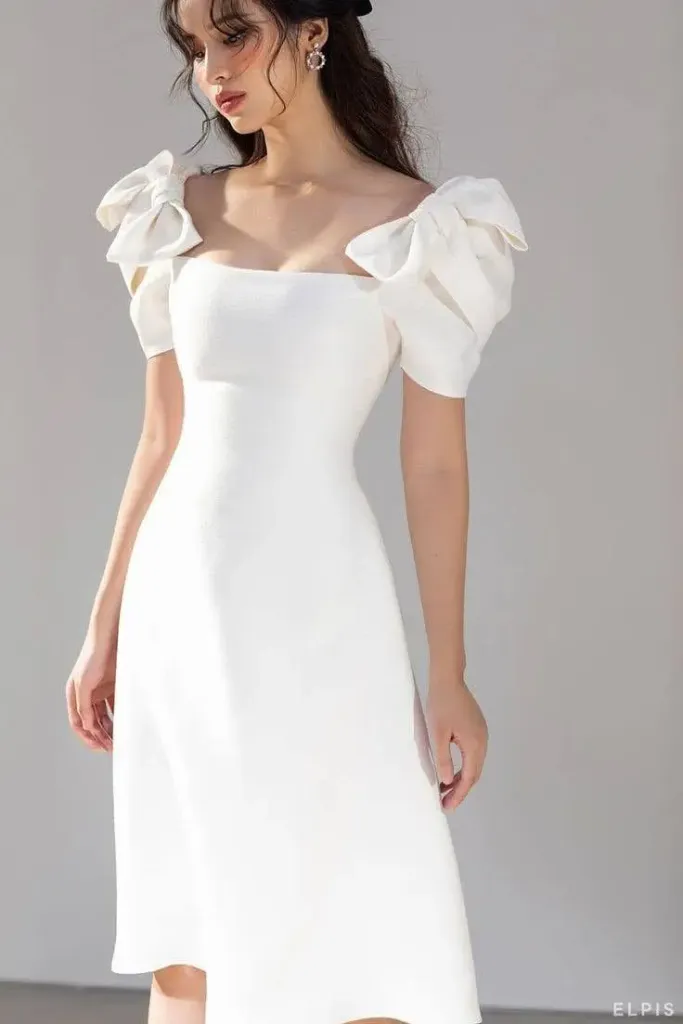 Civil wedding dresses with textures 
Textures in dresses for your civil wedding are trending as well. In fact, this trend has been stable for several seasons and never fails to go out of fashion. 
The purpose of textured dresses is to look for those contrasts so that the bride looks with a more modern style.
These textures can be seen in dresses with lace, sequins, embroidery, fringe, and tulle.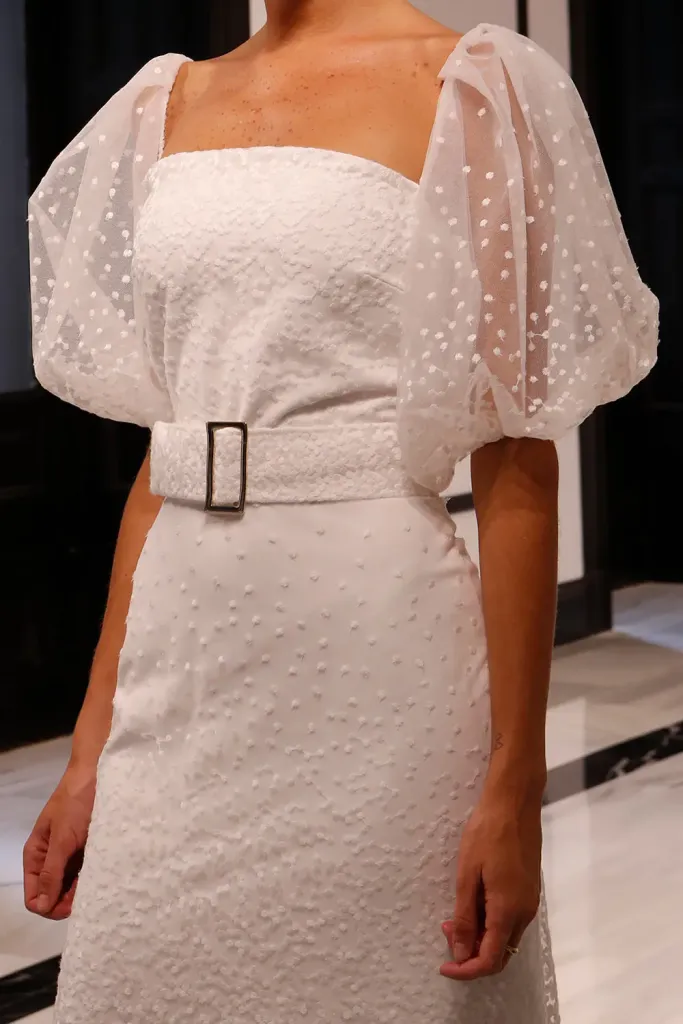 Wedding dresses with transparencies for civil weddings
Wedding dresses with transparencies with tattoo effects or skin-colored sleeves have been the trend for seasons (as well as dresses with textures) that still does not go out of fashion. 
It has remained a trend because it has become a favorite of brides and also of wedding fashion designers.
Dresses for a civil wedding on the beach 
If you are one of those people who want to get married in front of the beach surrounded by white sand and beautiful sunsets, your dress should not go unnoticed either. 
The dresses for civil weddings on the beach can be long designs unlike the others, of course! So that it can look and be related to the place where you are getting married, the dress can be with necklines in the back to make it more beachy but without taking away the prominence of the wedding dress. In addition, it also has to be a cooler fabric.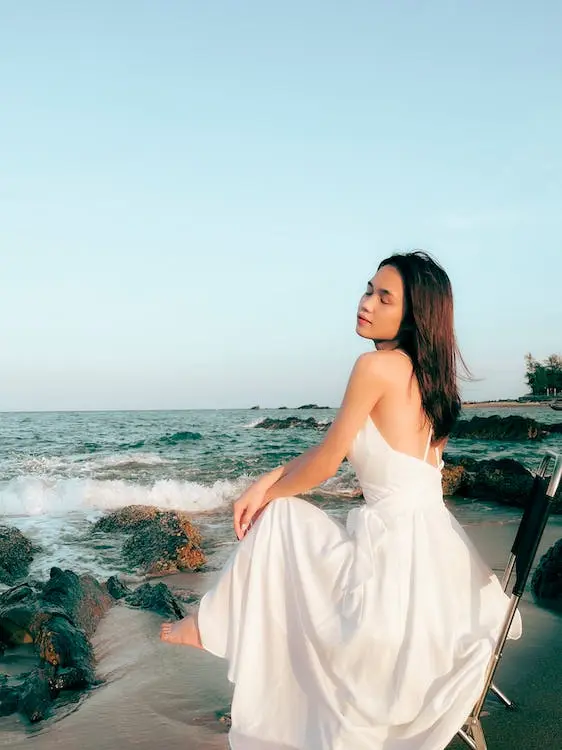 Romantic style dresses for civil weddings 
Dresses with romantic styles with those long dresses. Different from the traditional princess cut, is that this kind of dress is less voluminous skirt. In addition, they do not have a train, it reaches the level of the bride's shoes.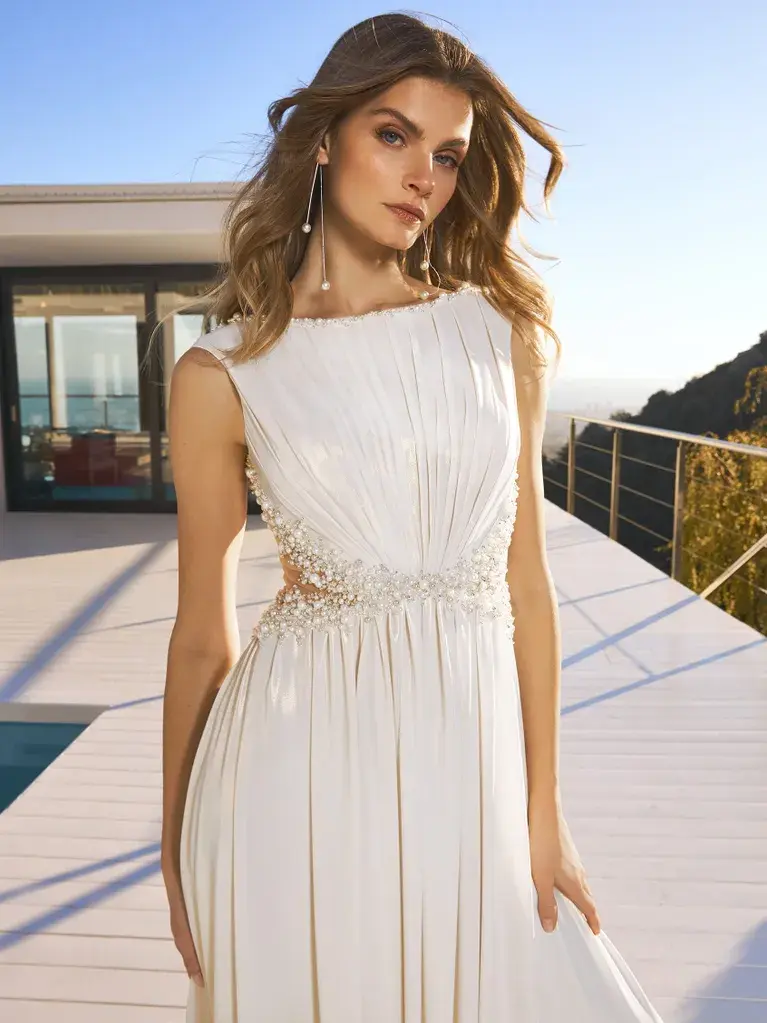 Wedding dresses with short designs 
In this type of dress what stands out and draws attention is the design and that they are usually short. 
At civil weddings there is more freedom to wear outfits, so, wearing short but presentable dresses in your civil wedding is a good option. You will also look elegant!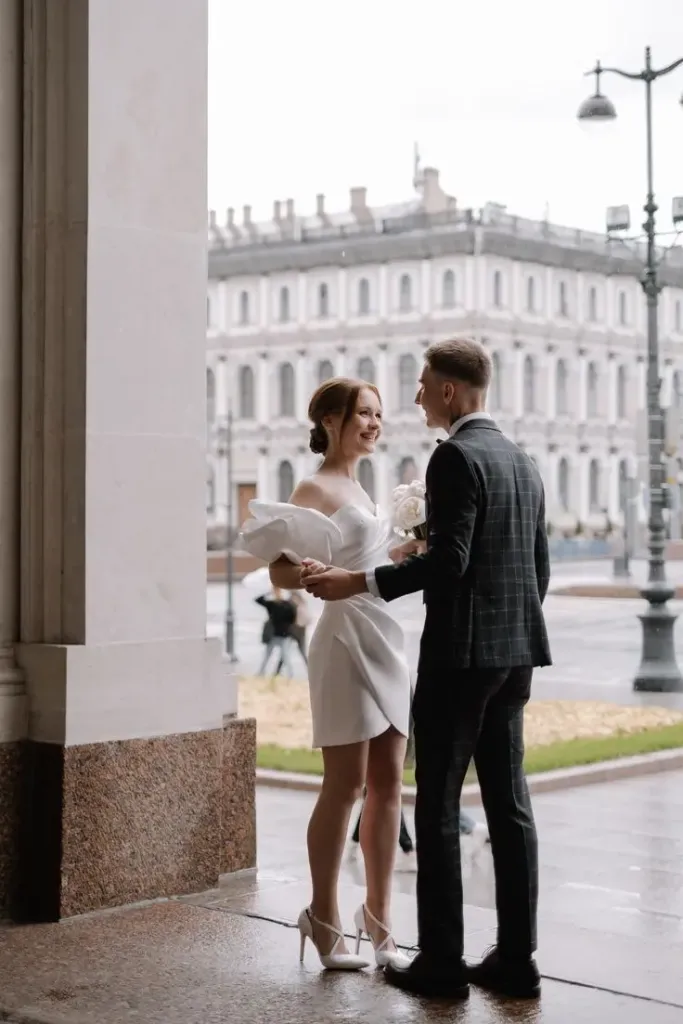 Wedding dresses with pants for civil weddings 
This trend is an excellent option that will also make you look beautiful at your civil wedding. Plus, this outfit looks quite elegant. 
You are looking for other alternatives of how to dress on your wedding day without wearing a dress. Wearing pants to your civil ceremony will make you look great.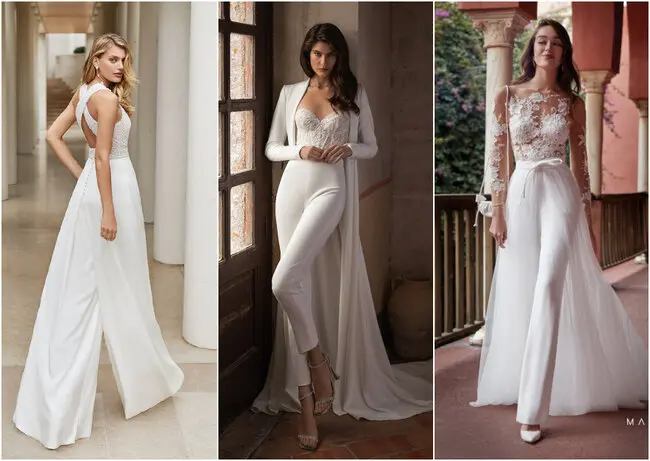 What colors can I wear for my civil wedding dress? 
As we already mentioned, in civil weddings your dress code is more accessible, so you can use variations of white as well. However, you can also take the risk of opting for other more vivid, and modern colors. 
White dresses: White is the most traditional color. Despite having been used for years in brides for weddings, this color is still the first choice in both religious and civil weddings.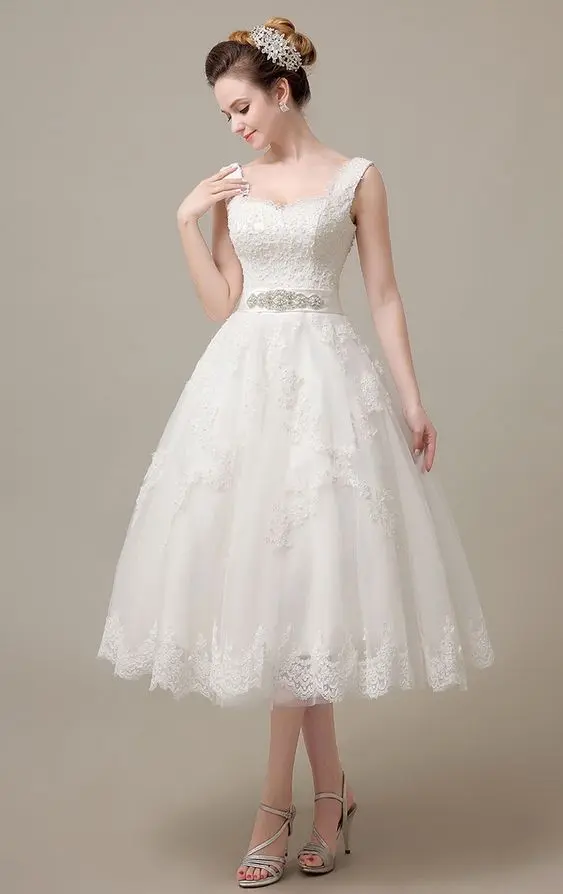 Nude dresses: Nude dresses are a softer shade. If you do not want to wear a white dress, with nude dresses you will also look like a modern bride.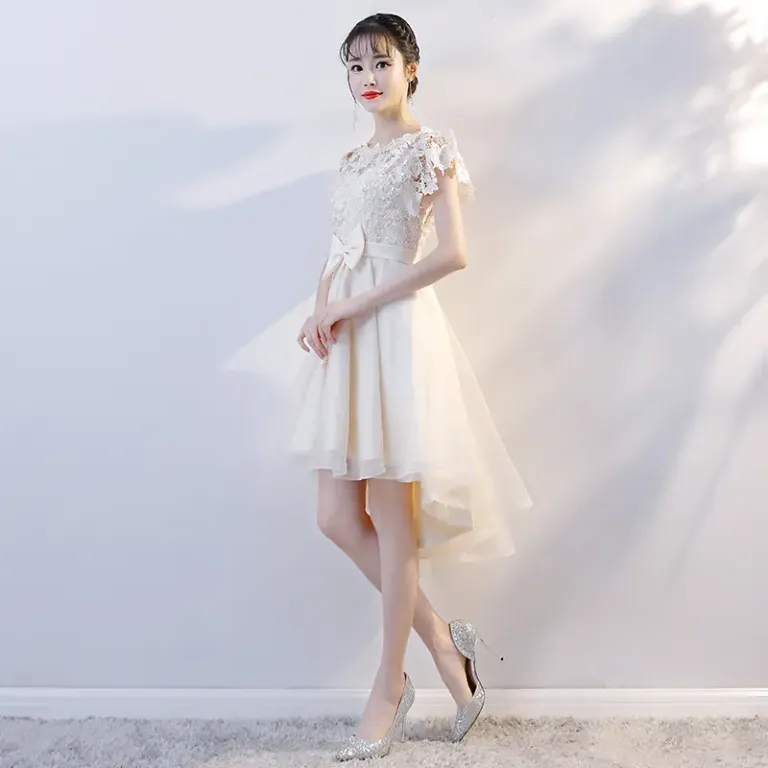 Pastel dresses: If you want to change a little bit the traditional but be moderate with the color of your dress, you can wear dresses with pastel tones. The ones that look beautiful for this occasion are pearl grays, mint greens, and pastel blues.