Beach Weddings have become very popular, due to their romanticism and beautiful background.
A big advantage of celebrating Beach Weddings is that, besides celebrating your union with the love of your life, you and your guests, can enjoy every wonder of this destination. But it is important to consider which are the best months to visit and celebrate your dream wedding.
January and February
Riviera Cancun weather is pleasant during these months. If what you want is to celebrate a beach wedding, thinking about january and february, is a good idea.
You will find a fresh and clear weather, although this is still a high wedding season, however, you can find better prices in lodging.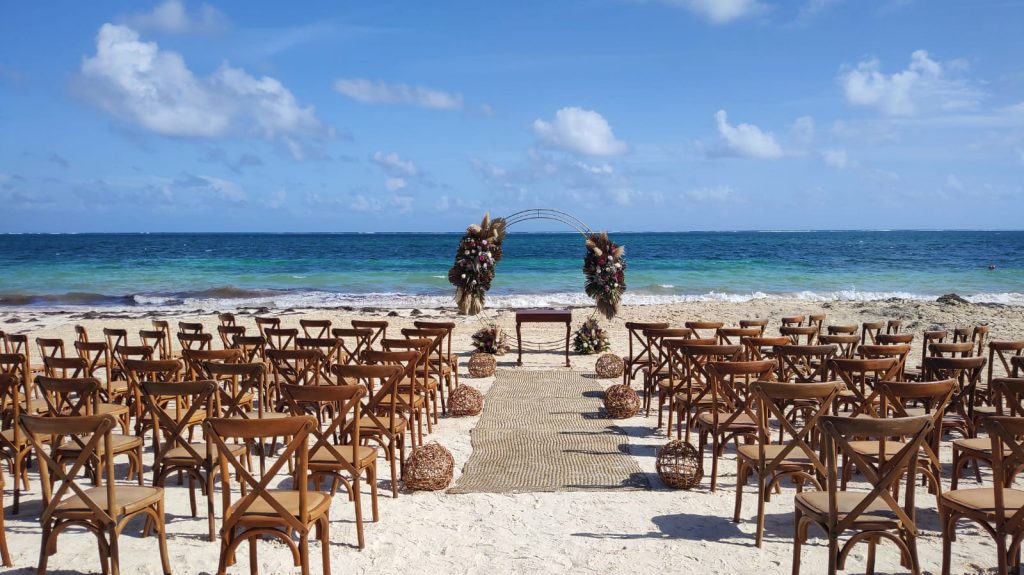 March to June
These months are highly requested to celebrate Beach Weddings due to the pleasant wather at Riviera Cancun. Also, during these months you can enjoy free pay days, what will make your guests easier to come and celebrate with you, your destination wedding.
It is important to consider that a big part of these months, is still high wedding season, so if you are thinking about celebrating your wedding during this season, we recommend you to see every detail in advance.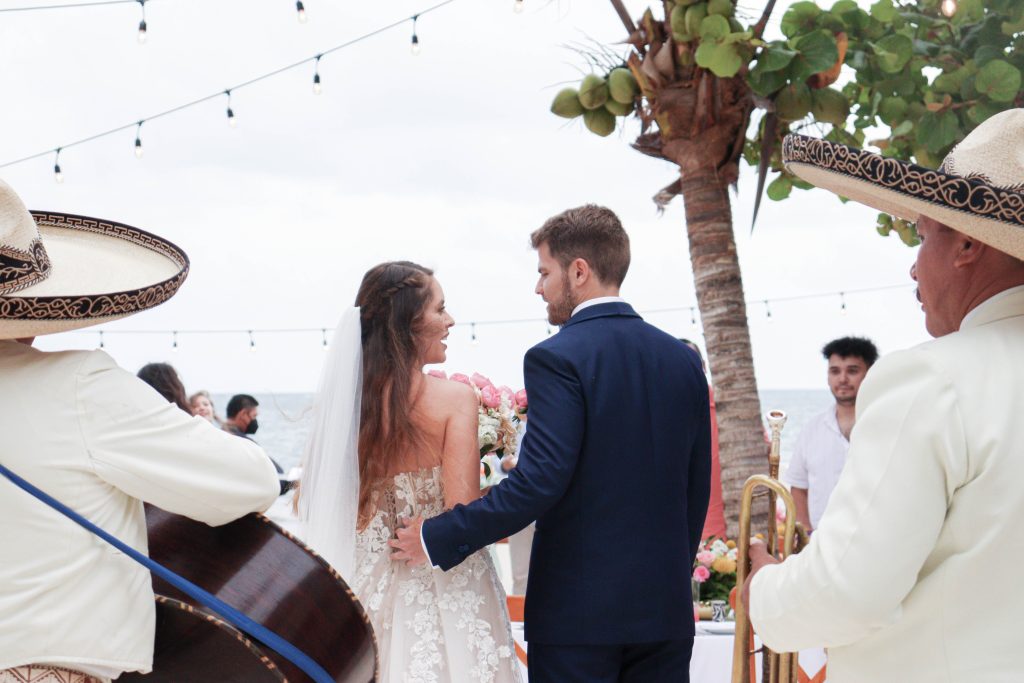 July to October
July to October are not the best season to celebrate Beach Weddings. You will find a lot of hot and rain during these days.
July and August are high season for turism. If you want to celebrate your wedding during these months, it is important to consider the cost and hotel availability, in advice.
September and October are considered as low season. But you must consider climate, so you don´t have a bad time during your vacation and wedding celebration.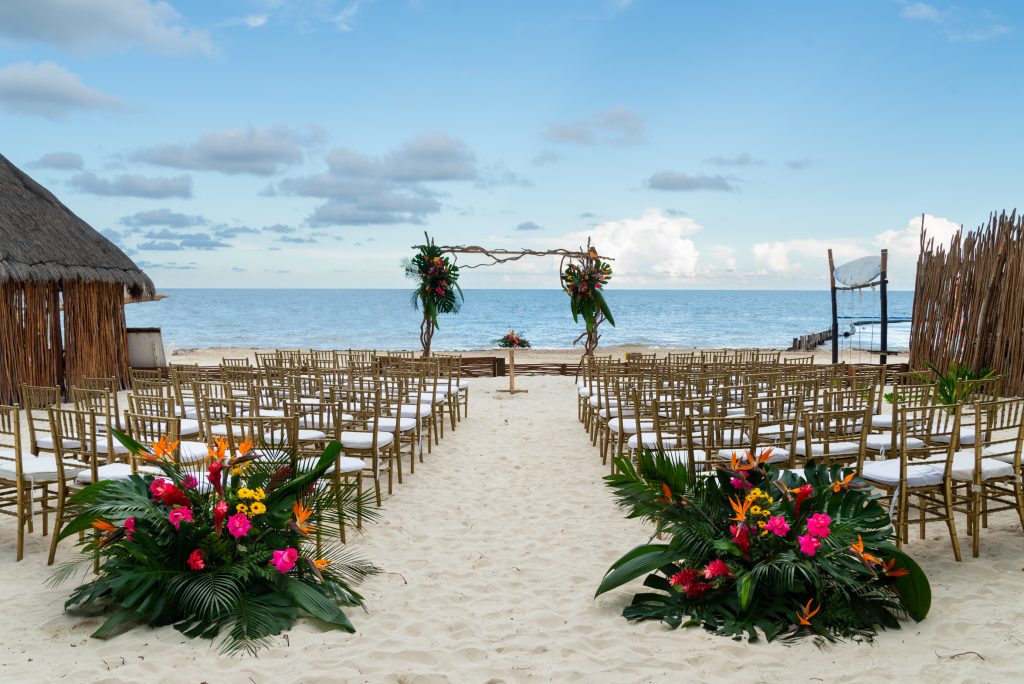 November and December
If what you are looking for is a warm climate, these months are the ideal for Beach Weddings. Riviera Cancun is a beach destination, so it´s characterized for having a hot climate. But, during november and december, hot weather reduce a bit, but without being extreme.
You must know that these months are consider as high wedding season. So it is very important to book all services in advice, to have more availability and have the wedding of your dreams.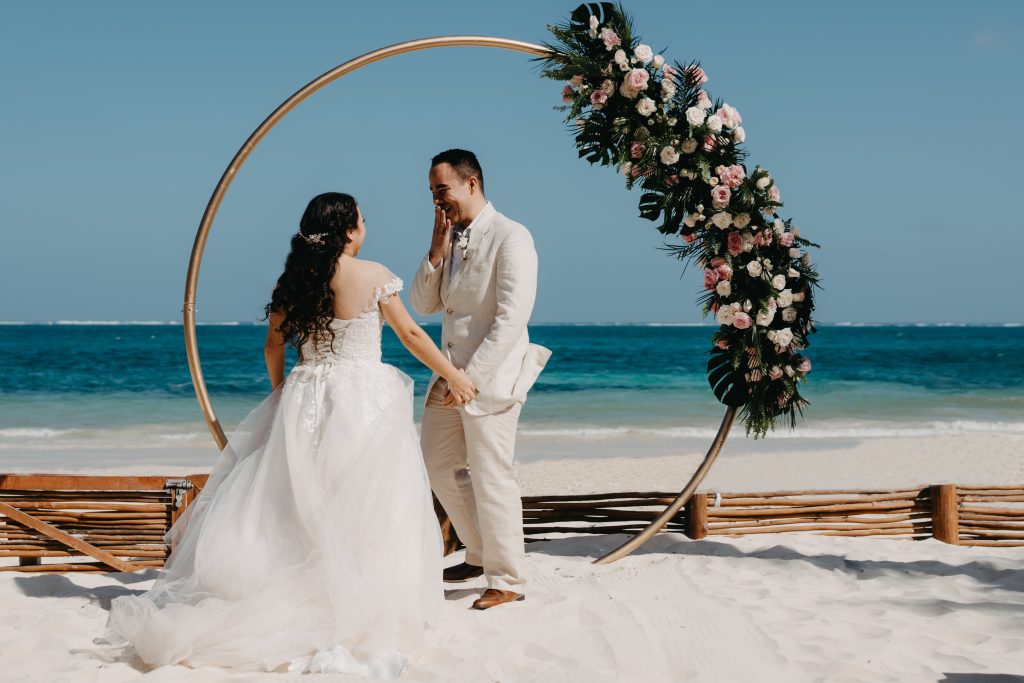 If what you are looking for is a different and original wedding, Beach Weddings are definitely the best idea. Getting married at caribbean paradise would be one of the best memories in your life, saying "Yes, I do" with the wonderful blue sea as background. However, it is really important to consider your wedding celebration season, do not let hot weather; rain; and high season, ruin the best day of your life.
Riviera Cancun Weddings is a local enterprise that helps you with your event planning in the Mexican caribbean. Counts with professional planners; also transportation; accommodations; and of course, wedding planning services for your dream wedding.
For more info, contact us via Email: info@rivieracancunwedding or Whatsapp: 998 756 3961 and start planning the wedding of your dreams!
You would like to read: 4 ideas for a Mexican Wedding in Cancun