Your Mexican Wedding celebration in Cancun would not be the same without the ideal concept, which will bring to you and your guests a unique and difference experience, which will be a foverer souvenir.
Mexico is a full of traditions and cultures country. The variety of colors: food; and styles are what represents this beautiful place. Celebrating your Mexican Wedding in this amazing country, will bring you unforgettable memories.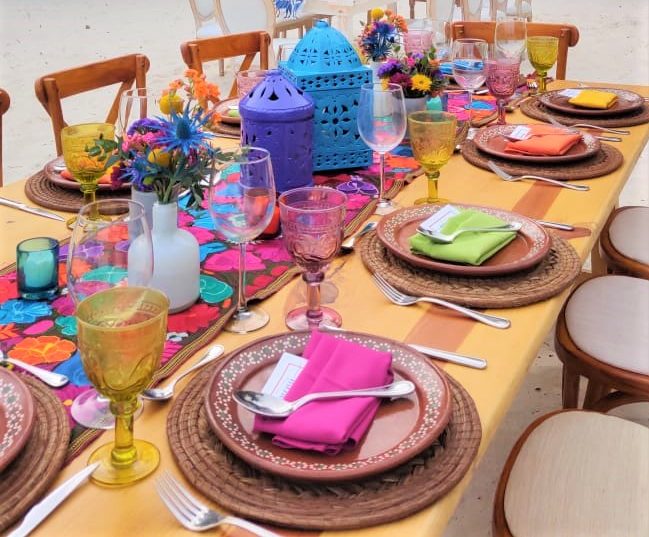 Candy Table
A delicious variety of food and desserts are found in Mexico. You can find different kinf of candies, which include from sweet to spicy, that will adapt to your and your guests likes.
Some examples of Mexican candies that you can add to your Mexican Wedding are:
Mazapanes
Tamarind candies
Mexican Wafers
Palanquetas
Spicy gummies
You can also decor your candy table with mexican items, such as "papel picado" or confetti; and mexican representative color flowers.
Another good idea to add to your wedding is a Marquesitas, corn or churro cart; which also represent perfectly the mexican culture, pecfect for your Wedding in Cancun.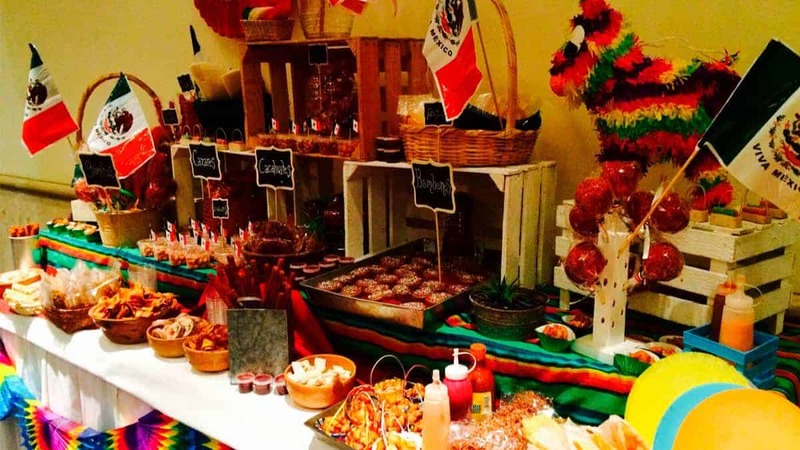 Decor
One of the most important points when celebrating your Mexican Wedding is, no doubt, the decoration.
It´s important to use mexican handricrafts, which we recommend you to buy in Mexican Towns or cities, this will remain the authenticity of decor.
It´s important the use of representative mexican colors, which are green; white; and red. In addition, you can add other bright colors like yellow; orange; and mexican pink.
You can also add decor like "papel picado" or confetti; mexican fabrics; and embroidery.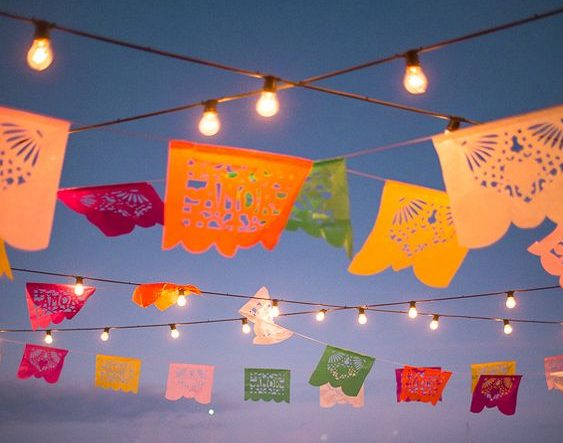 Invitations
Either you have digital or printed invitations, it´s important to be tight with their colors and details.
For a perfect themed Mexican Wedding, you need to consider the invitations. Mexican color palette mus be used, this will help you represent mexican culture even better in your Cancun Wedding. 
You can also add many more details, for example, you can include mexican flags or mexican elements; like pyramids or sombreros.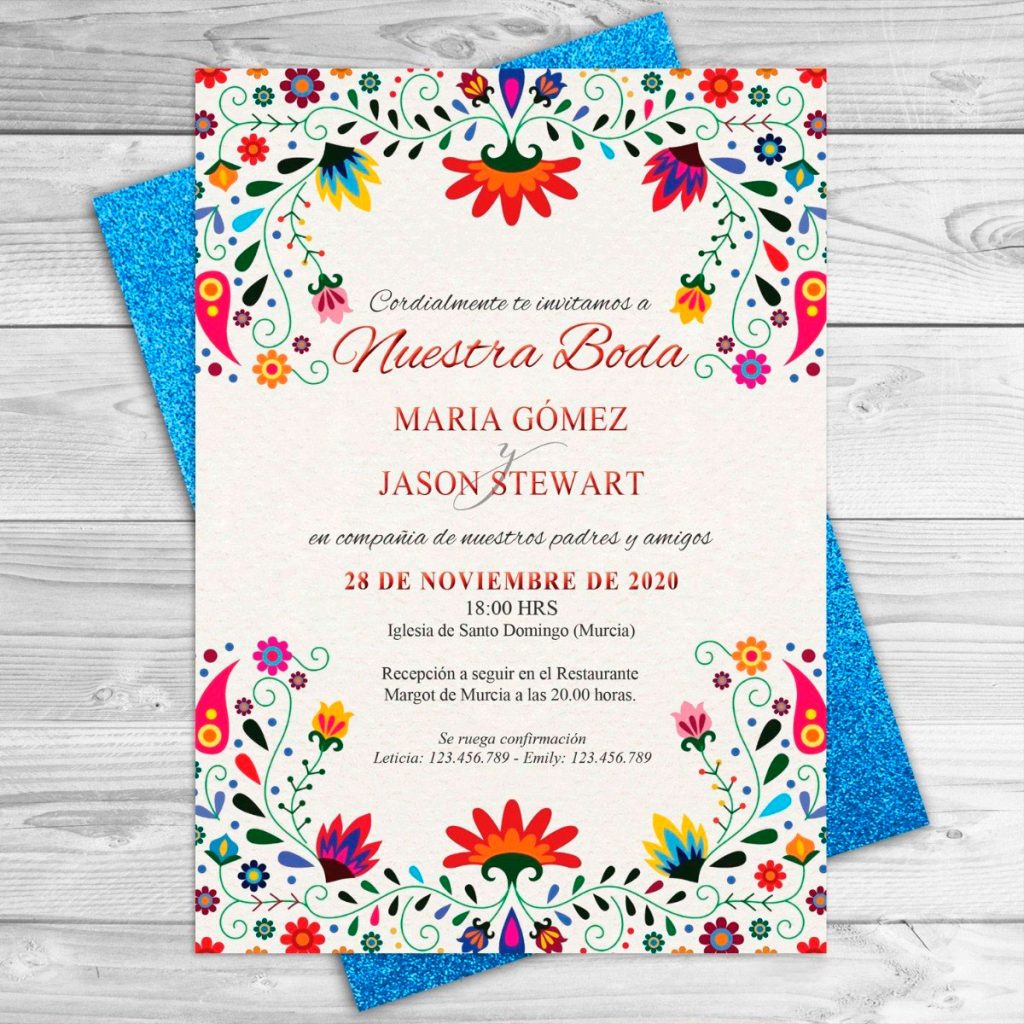 Centerpieces
Without centerpieces, one of th emost important wedding elements, your Mexican Wedding in Cancun wouldn´t be completed. They will help your wedding look more amazing.
Finding the ideal centerpiece is important for your wedding decor, and even more if you are celebrating a themed wedding. Creativity is also an important point when talking about centerpieces.
Some mexican centerpieces ideas are:
Piñatas
Mortars with flowers
Sombreros with candies
Ceramic jugs with flowers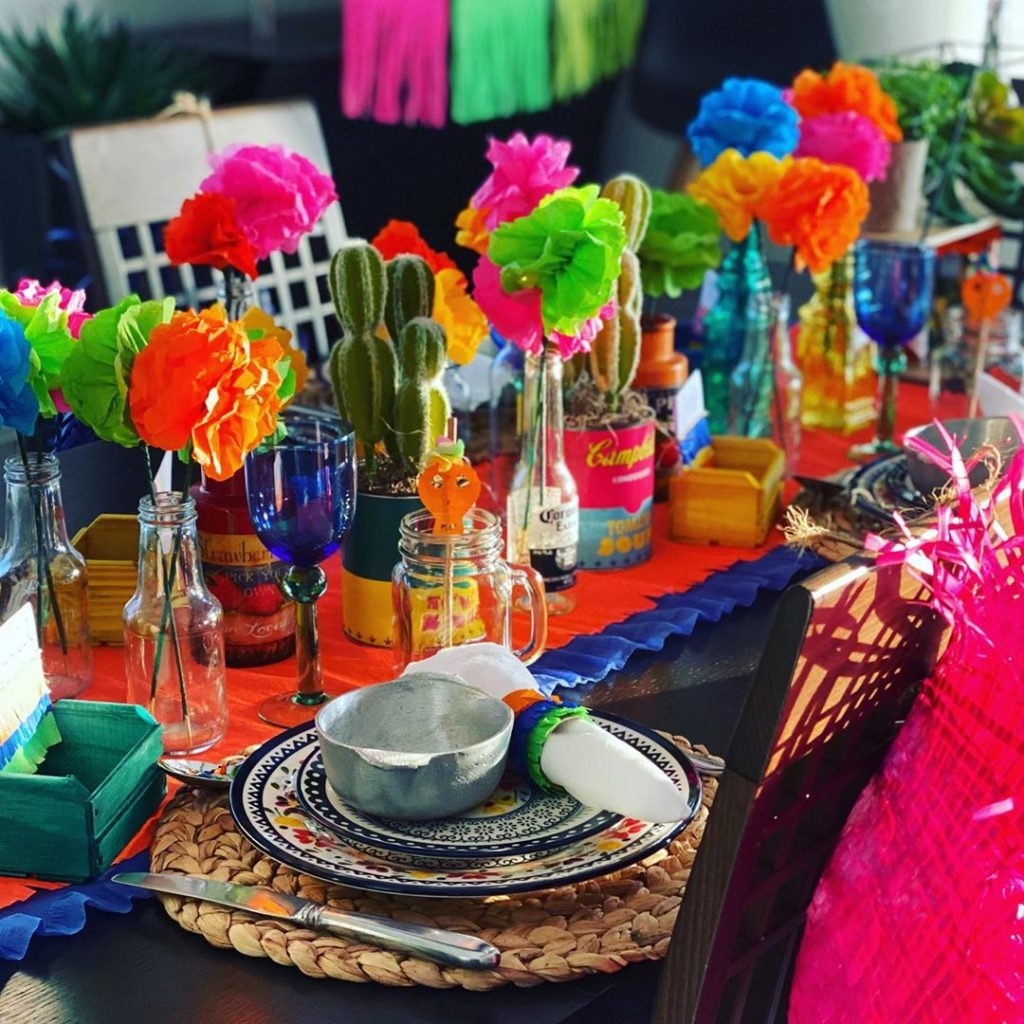 A very important element that you definitely need to remember is, your wedding outfit. In Riviera Cancun Weddings, we recommend you that your wedding drees and groom´s suit, both should follow the Mexican Wedding theme.
There are a variety of mexican wedding dresses designs, full or with minimum of embroidery, but we assure you that all of them are wonderful.
From Groom´s suit, this can be a charro suit: but in case you want to use a traditional suit, you can add mexican details to it, like flowers or red bow tie.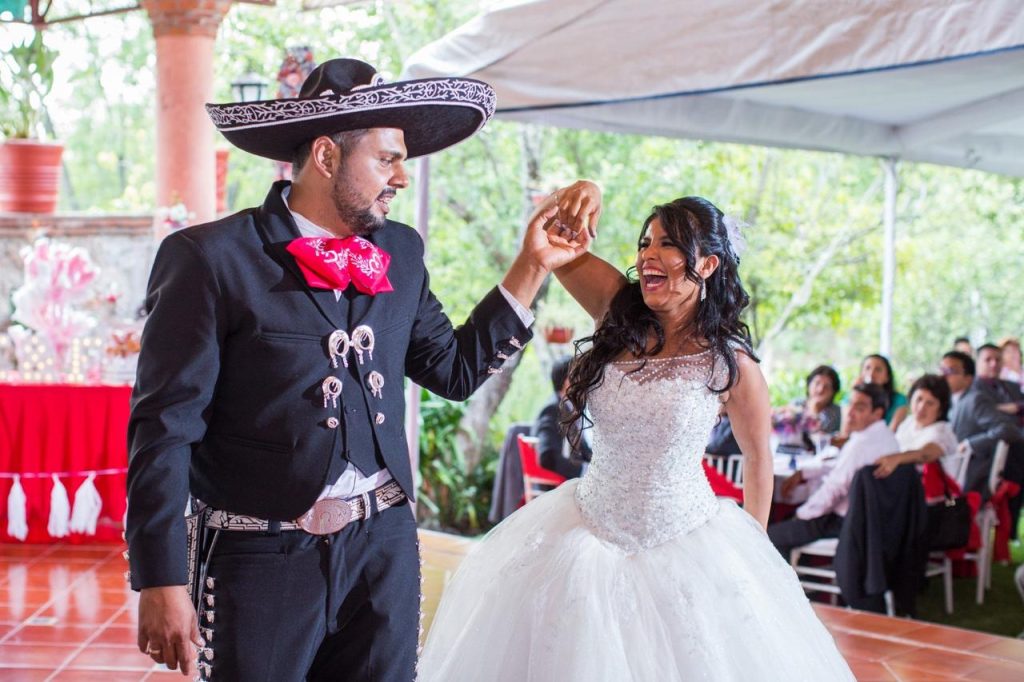 Riviera Cancun Weddings is a local enterprise that helps you with your event planning in the Mexican caribbean. Counts with professional planners; also transportation; accommodations; and of course, wedding planning services for your dream wedding.
For more info, contact us via Email: info@rivieracancunwedding or Whatsapp: 998 756 3961 and start planning the wedding of your dreams!
You would like to read: 5 Little known Destinations for Weddings in Mexico