Choosing the pefect outfit for this special day it´s not that simple, and even less for Beach Weddings.
Probably, since you received the invitation for the Beach Wedding you have been asking, how can I dress?
Does not matter what outfit you choose, it will make you look radiant, however, it is important to choose the right colors and fabrics for you to avoid the heat and feel comfy.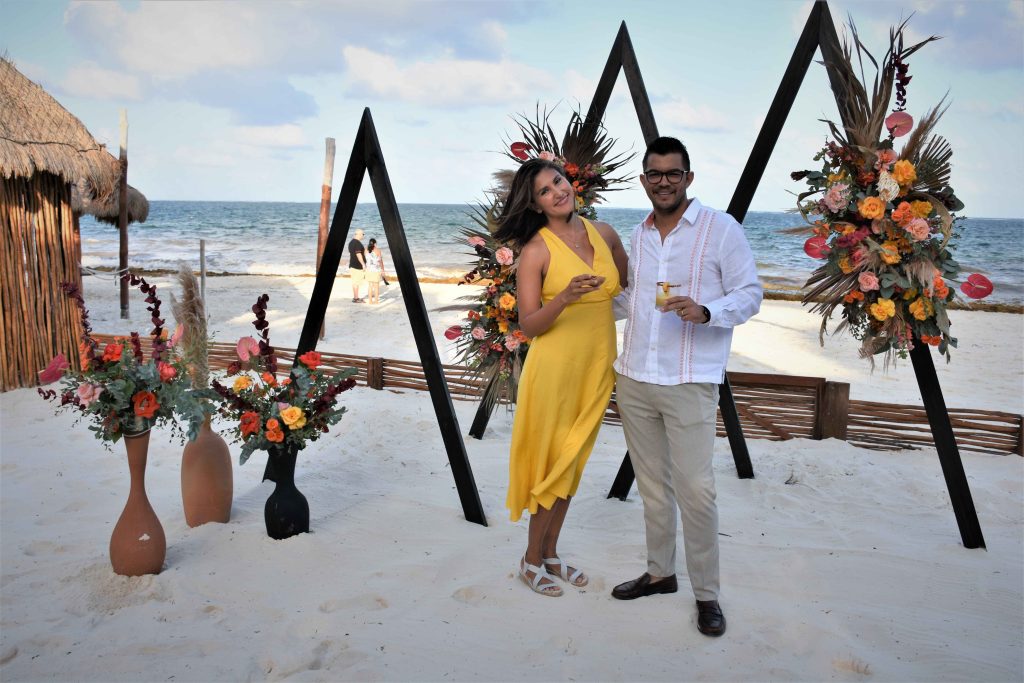 Dress/suit color
Beach Weddings are the best moment to dress in a colorfull; fresh; and comfy outfit.
Most of the colors are recommended to use, excepto for black and dark colors.
You can do the combinations you like the most. You can also use beach or common design dresses or suits.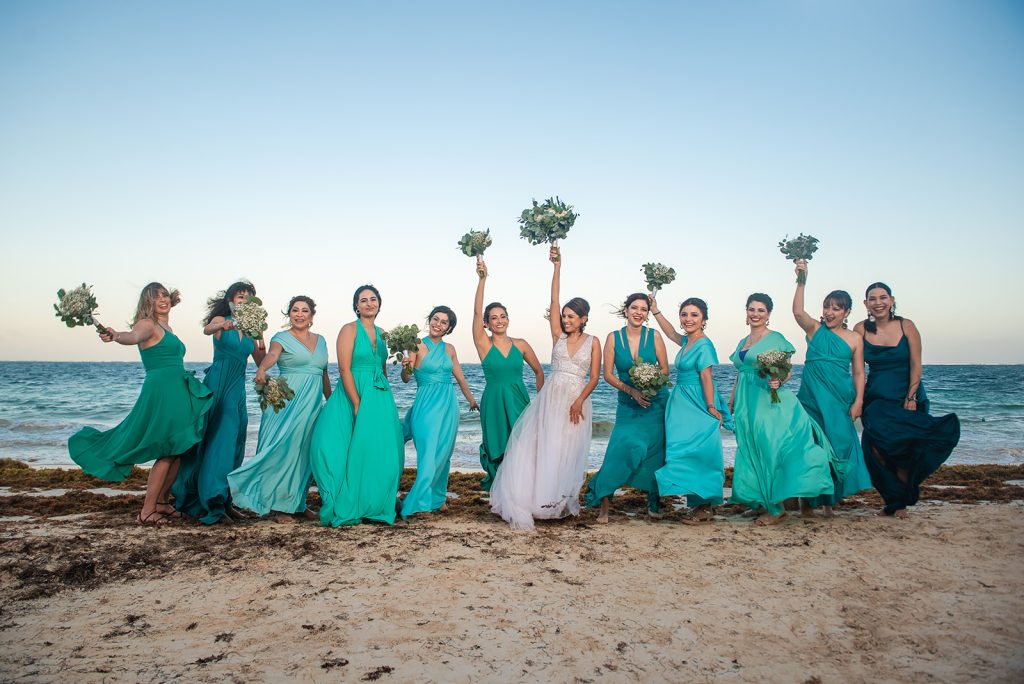 Ideal fabric for Beach Weddings
Talking about dresses, it is recommended to use fresh and light fabrics, like cotton, linen or satin.
It is also the possibility to have a lot of wind during the beach wedding day. In this case, it is important to choose a dress with a long or kind of heavy skirt, or the style you feel more comfortable.
For the suit, it is recommended to use comfy and fresh fabric, like cotton or linen.
A very popular option in Beach Weddings is a "guayabera" and beige linen pants.
If you are looking for something more formal, you can use a coat, shirt and pants of the colors and fabrics mentioned before.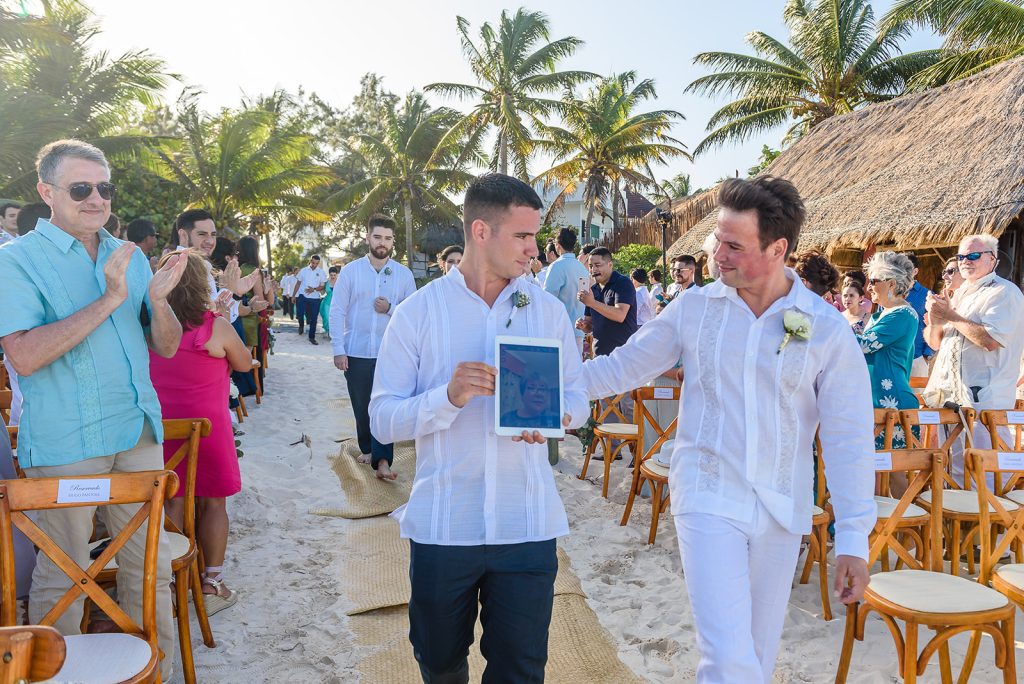 Type of shoes
If what you want to is to go with high heels, I do not recommend you a thin one.
Thin high heels get stucked on sand and will make you feel a uncomfortable moment; we recommend you to use thick or flatform heels.
Beach weddings are the best ally if you do not like to use high heels, because you can always go with sandals or formal shoes, and you will still look incredible.
For men, the best footwear are the classic formal shoes. Colors does not matter, the most combinable colors are black and brown.
If you are looking for more comfort, you can use white or black sneakers.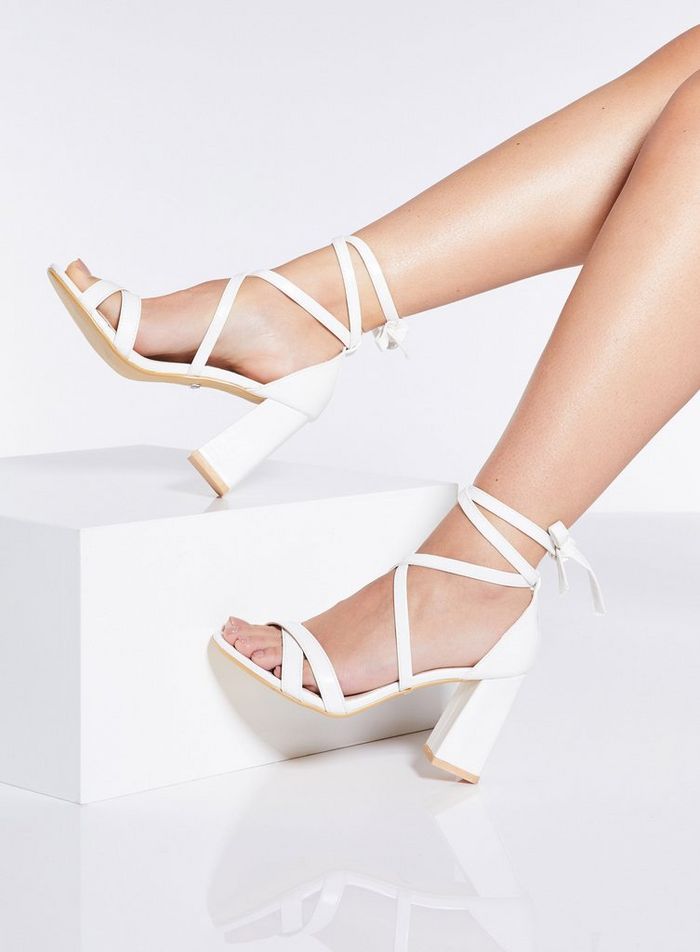 Accessories for Beach Weddings
To add an extra glamour touch to your outfit, you can consider the use of accessories which will complement your outfit.
For men, the most common and recommended accessories to add for Beach Weddings are, sunglasses and hats. This is the best way to combine your outfit while you take care of the sun exposure.
Women can also use sunglasses and hats. But they can add a hand fan and a palm purse, or any accessory that keeps their beach style.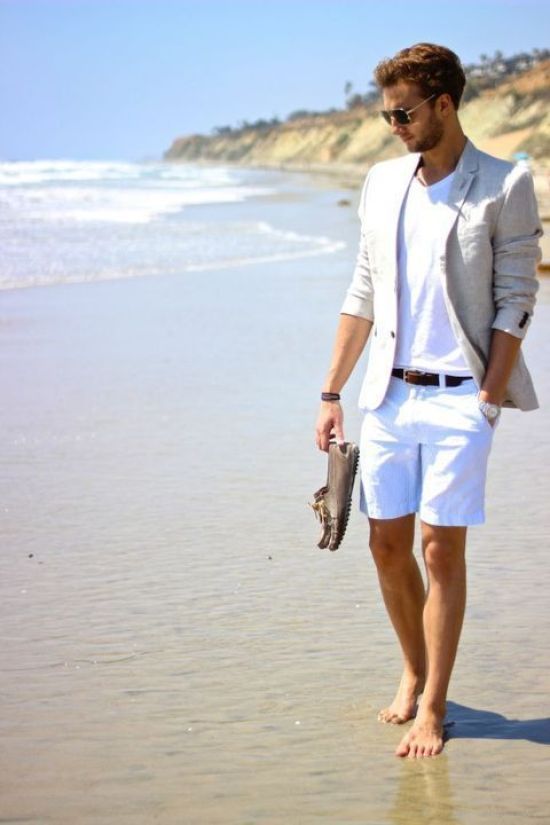 Beach Weddings are the best option to celebrate a love union in a different way. Look the most comfy and fresh way, the important thing is to enjoy that very special day.
You would like to read: Beach Weddings: How much do they cost?
Riviera Cancun Weddings is a local enterprise that helps you with your event planning in the Mexican caribbean. Counts with professional planners; also transportation; accommodations; and of course, wedding planning services for your dream wedding.
For more info, contact us via Email: info@rivieracancunwedding or Whatsapp: +52 998 756 3961 and start planning the wedding of your dreams!