Beach Weddings have become a different but beautiful tradition; there´s no better way of celebrating a Destination Wedding than on a Beach destination.
Most of the couples who are going to celebratr one of the most important days of their lifes, have dreamed about having a Beach Wedding. 
But we know, one of the most important things to consider when planning Beach Weddings is, how much do they cost?
The answer to that cuestion depends in different factors:
Beach Wedding Venue
There are a lot of venues to celebrate Beach Weddings. Do to the popularity if this destination, you can find a variety of gardens; hotels; private beach venues with palapas. Where you can celebrate your most special day with your loved ones.
Price of wedding venues is different, but thanks to the variety of veues, you can find the one that perfectly fit to your desires and budget.
Most wedding venues include wedding packages with all the necessary items to have a dream wedding. You can also customize your wedding your own way, changing or adding items.
How it was mentioned before, the price of every venue wedding package is different. You can find packages from a minimum price of $1,000 USD.
This cost depends on the number of guests; type of decoration; type of menu; and many other things.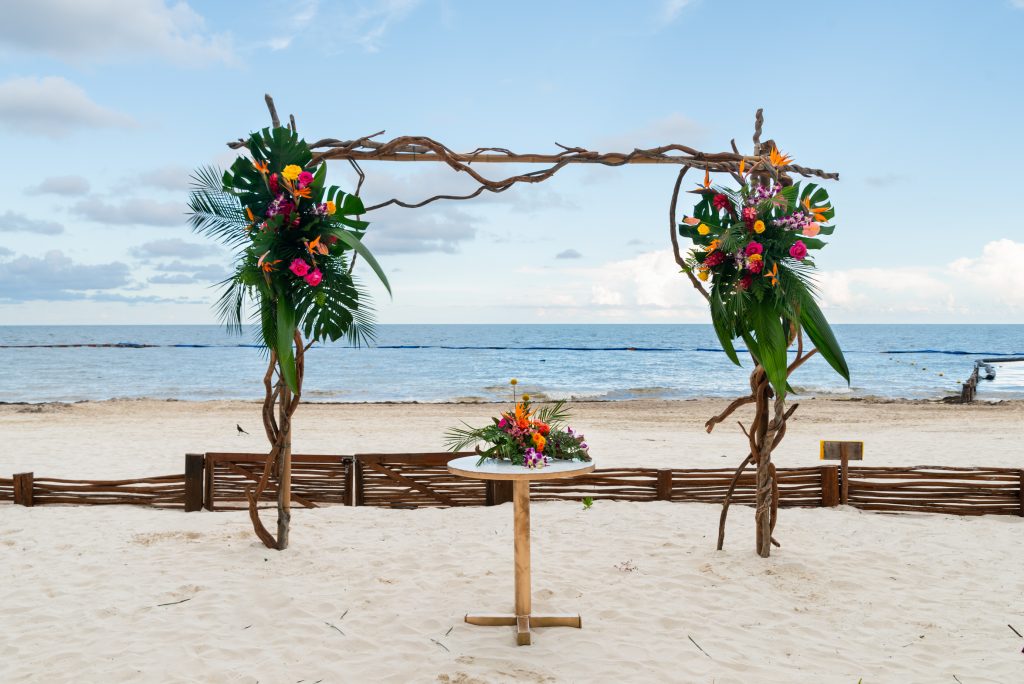 Number of guests
One of the most important things to consider when celebrating Beach Weddings is, how many guests are coming to your wedding?
It is important to know that the more guests you have, the higher the costs will be.
The number of guests affects your wedding costs in many ways, for example the number of tables and chairs needes; the quantity of menu plates that will be served; and many more.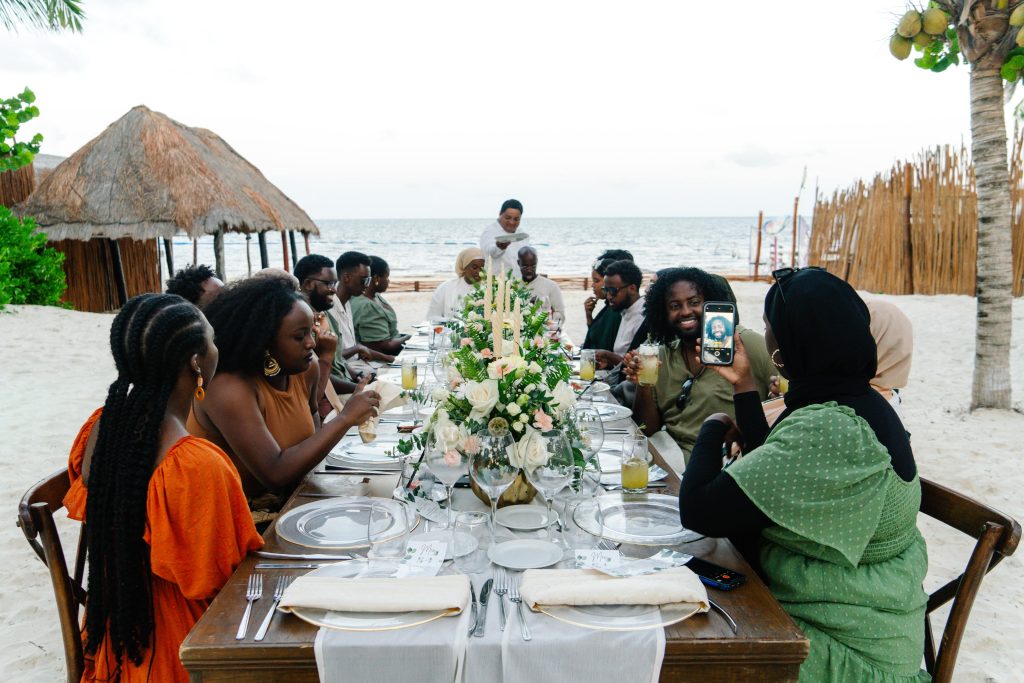 Type of Catering
The cost of the wedding catering will depend on the menu you choose, also if you want a 2 or 3 course menu or if you prefer a buffet service.
In most catering enterprises, chefs work with different menu types. These adapt to every couples likes and budget. With this factor, the cost also varies.
The approximetly cost of a catering for Beach Weddings goes from $30 to $100 USD per guest.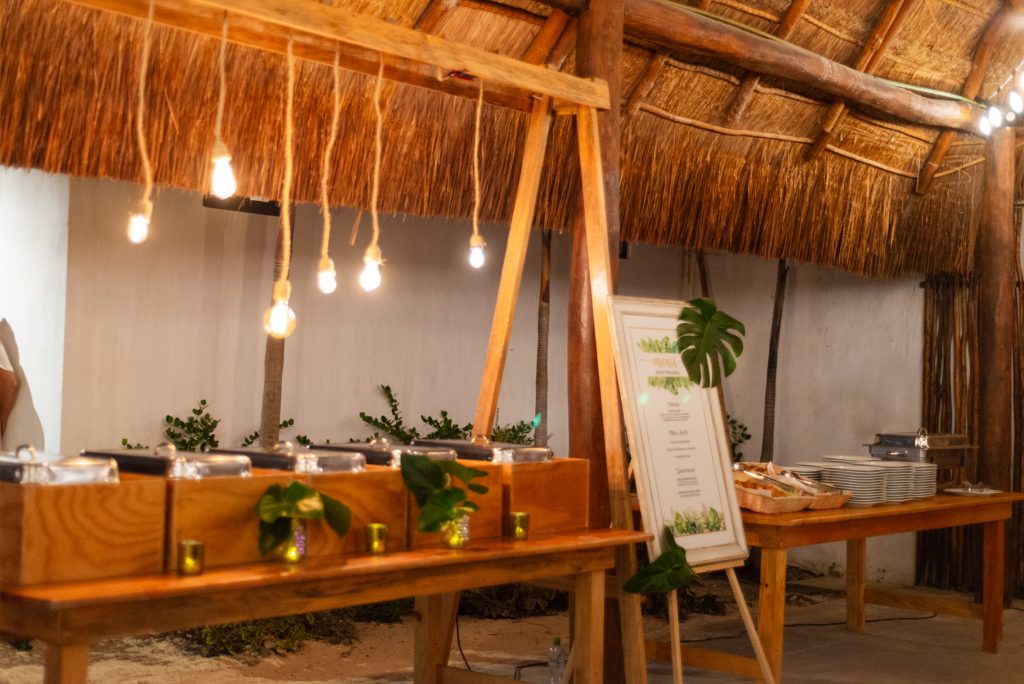 Type of Ceremony for Beach Weddings
There are a variety of ceremonies that can be celebrated in Beach Weddings, wedding costs also depend of the type of ceremony you choose to celebrate.
Every ceremony price is different, it can goes from $190 to $600 USD
The most common ceremonies to celebrate are the following:
Civil Ceremony
Civil ceremony have a legal value and it´s price varies depending on where are you celebrating it. You can celebrate ir in a wedding venue or in civil registration office (where is cheaper).
Religious Ceremony
If you and your partner follow a religion, religious ceremony is the best option for both of you.
It is important to consider that this ceremony does not have a legal value.
Symbolic Ceremony
Symbolic Ceremony represents the couples union in a spiritual way. Is based in couple´s love and faith.
That is why, this ceremony does not have a legal value neither.
Mayan Ceremony
The celebration of this ceremony is very common on Beach Weddings in Cancun and Mayan Riviera.
This ritual have a lot of spiritual and energetic value. For Mayan Culture, marriage is a very important step in someones life.
This ceremony does not have a legal value.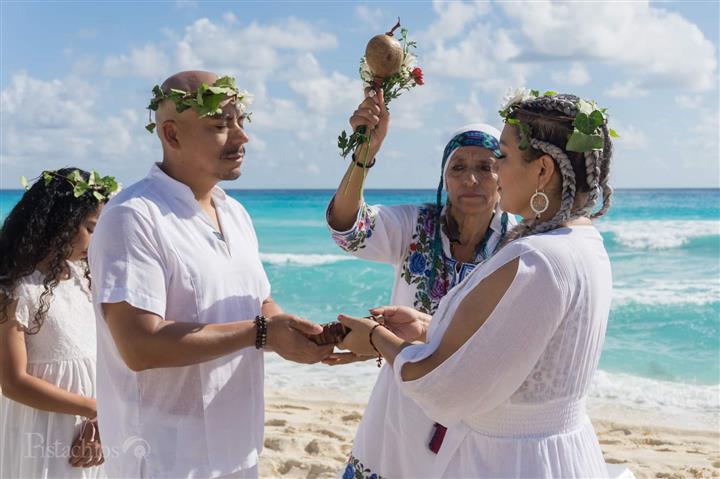 The popularity of Beach Weddings has been a benefit for a lot of couples who want to celebrate their love in paradise. FInding a lot of wedding venue options; decoration; and even hotels that offer lower prices for all type of clients. Giving everyone the chance to celebrate one of the best days of their lifes in the best destination.
You would like to read: Beach Weddings: When is the best season to get married in Riviera Cancun?
Riviera Cancun Weddings is a local enterprise that helps you with your event planning in the Mexican caribbean. Counts with professional planners; also transportation; accommodations; and of course, wedding planning services for your dream wedding.
For more info, contact us via Email: info@rivieracancunwedding or Whatsapp: +52 998 756 3961 and start planning the wedding of your dreams!