Destination Weddings are the best option to celebrate in a different way and enjoy an special day, in your favorite place.
One of the most difficult decisions is where to celebrate your wedding. If you think of, how do you want to remember it? and beach images, magic towns or something different than your city, comes to your mind… you should definitely consider celebrating Destination Weddings. Even your wedding is in your same country or in a different one, the experience would be unique and different for you and your guests.
If you still have doubts on why choosing a Destination Wedding, here we can tell you the advantages of having your wedding in a different destination:
Many days celebration
Celebrating a Destination Wedding involves travelling and stauing at a hotel. Most of the times, guests stay in the same hotel some days before the wedding and some days after the wedding. You will have time to hang ou
t with your guests before and after your wedding. This comes with congratulations and celebrations that will remain during all your stay.
You can also make activitier with them and enjoy the local food.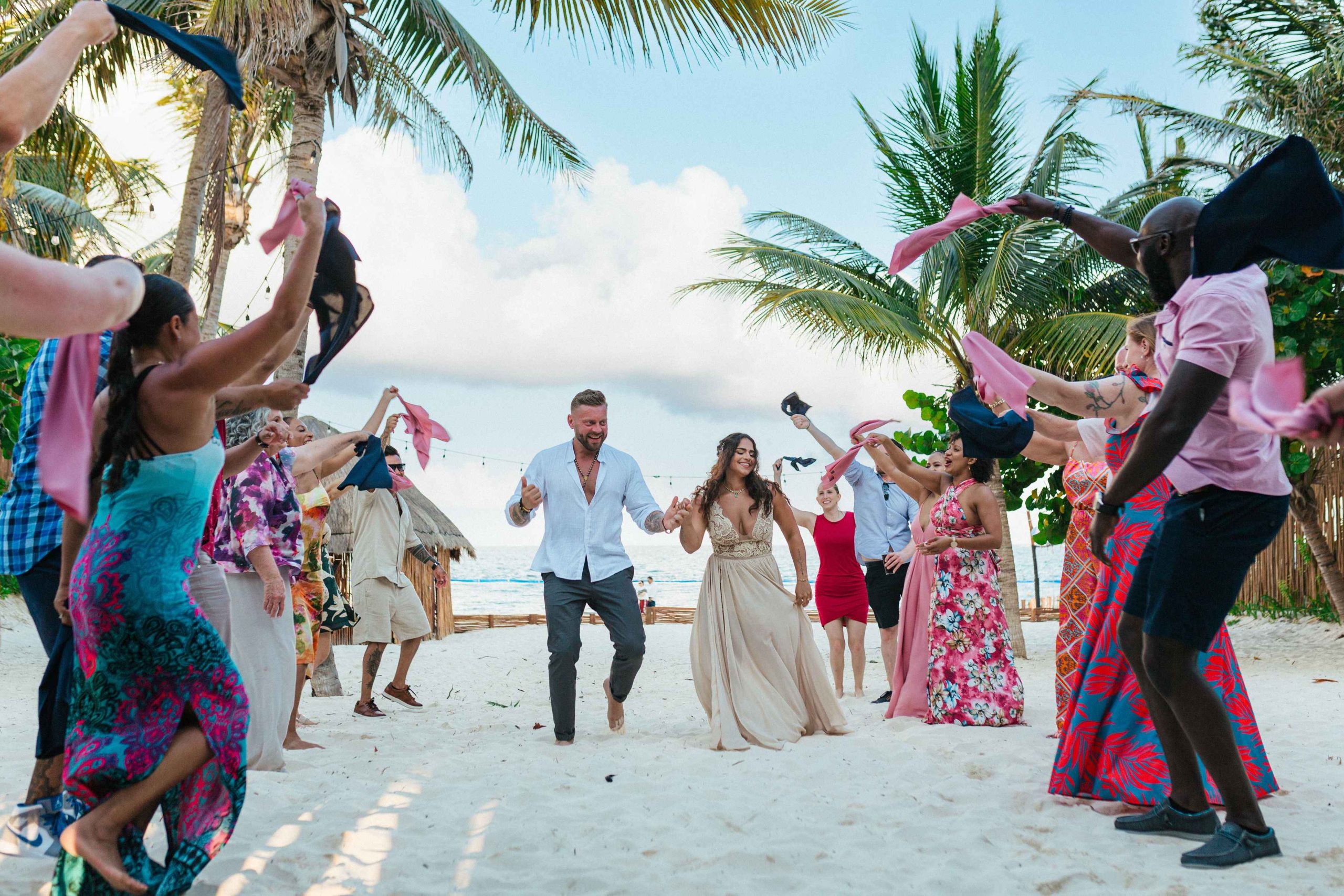 Forget the stress
There exist a lot of hotels that offers you complete wedding packages. You won´t have to worry about anything, they will coordinate everything for you to have the most special and magical day.
Another accessib
le option is hiring a Wedding Planner. He or she will help you find the wedding venue, wedding logistics and every wedding detail.
Wedding and Honeymoon
Celebrate your Honeymoon in the same destination as your wedding. Do not let your celebration last only one day, take advantage and enjoy more days on the destination to know every wonder the city has.
This is not only an advantage for you, your guests can enjoy too. They can also take advantage of your wedding trip to enjoy and live a dreamy vacation. Getting out of their comfort zone and enjoy a wonderful destination.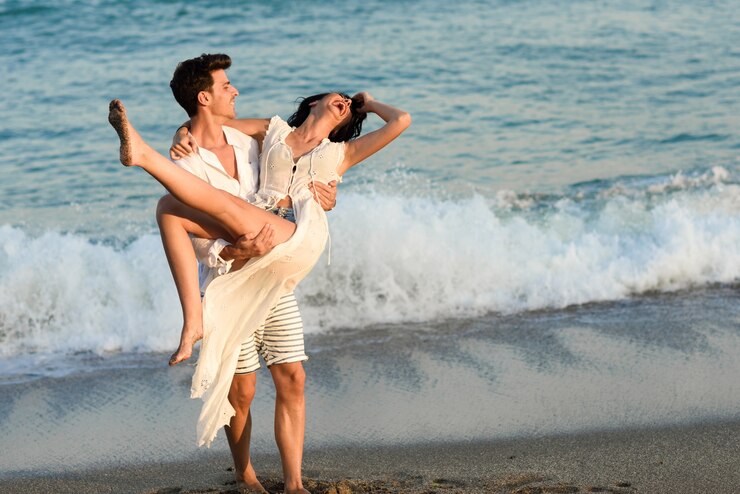 Most private atmosphere
Due to Destination Weddings are in a city or country different than yours and your guests, it is not very easy to arrive. It can be due to the money you will waste; job vacations they need to ask for; or maybe problems with their passport, there will be guests who would not be able to travel. Therefore, it is very probable that, your guests list will reduce to a more private and intimate group.
But do not worry for having a smaller and intimate wedding, it will be fun and special. The important thing is that your closest family and friends attend to your wedding.
Incredible pictures and backgrounds
The most popular destinations for a Destination Wedding are beaches and magi towns. This two destination have wonderful views and backgrounds, wich will make you feel like you are dreaming.
Take advantage of the most beautiful destination spaces, to have incredible pictures. Fall in love with the wonderful sunsets and use them to have an incredible and dreamy wedding photo shoot .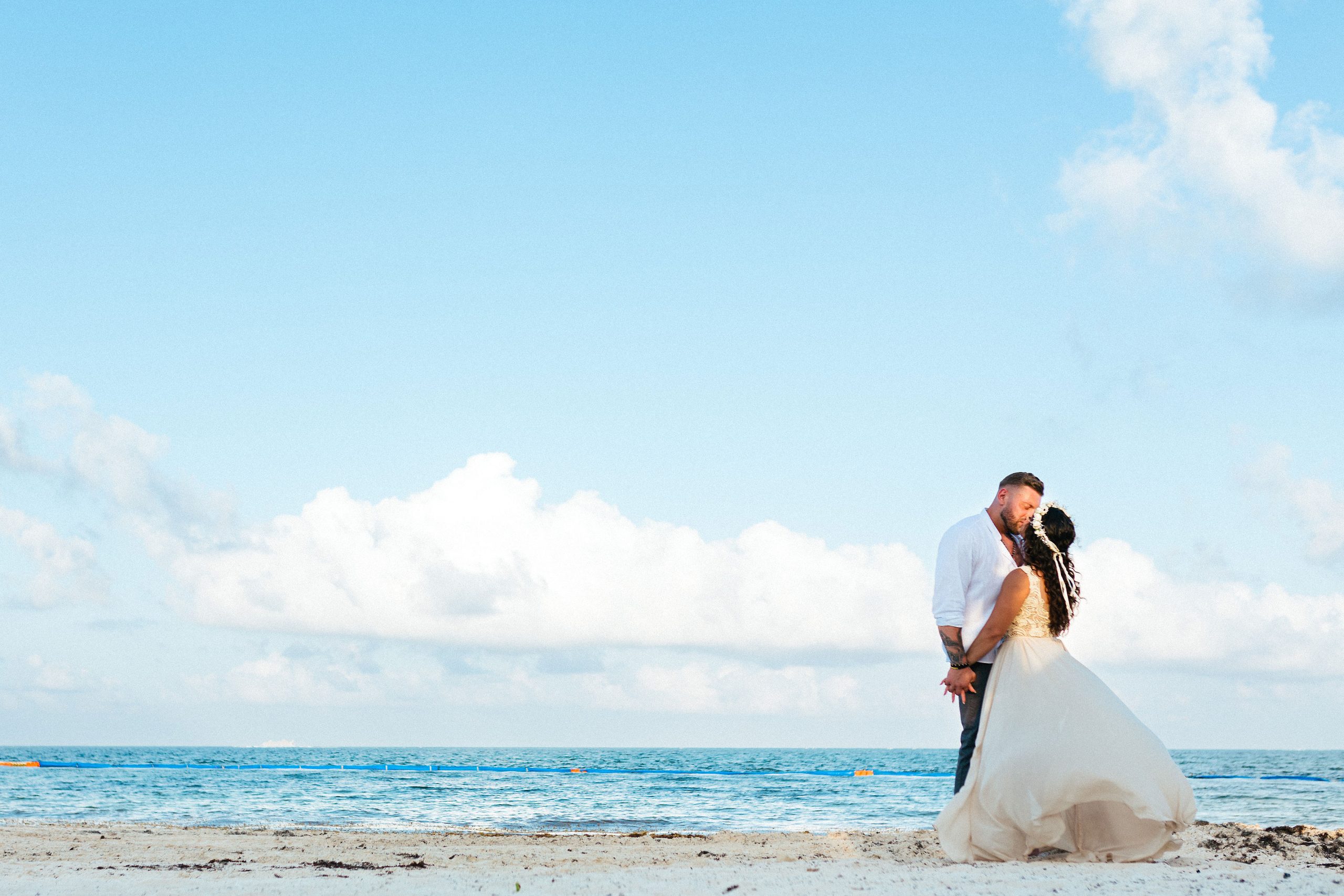 Destination Weddings have a lot of advantages, that will help you realice that celebrate this kinf of wedding, is an incredible idea. It is worth it getting out of your comfort zone and celebrate your special day with your family, in a different place. Your wedding deserves to be celebrates the best and most special way, far for common and in a different destination.
Riviera Cancun Weddings is a local enterprise that helps you with your event planning in the Mexican caribbean. Counts with professional planners; also transportation; accommodations; and of course, wedding planning services for your dream wedding.
For more info, contact us via Email: info@rivieracancunwedding or Whatsapp: 998 756 3961 and start planning the wedding of your dreams!
You would like to read: Destination Wedding and Honeymoon in Cancun: the perfect combo