Top 10 list of the best beaches for Destination Weddings in Mexico: wedding destinations that you´ll love.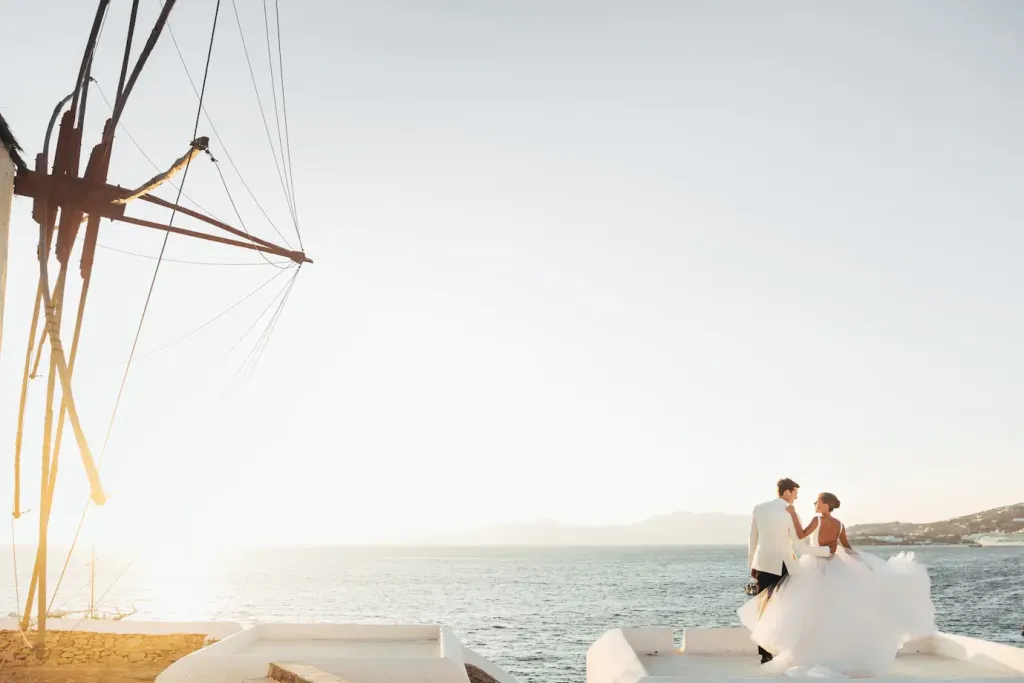 Probably, you and your couple want a totally different but dreamy wedding. So, you´ve come to the conclusion that getting married in México is one of the best options due to the variety of magical venues for Destination Weddings in Mexico.
Especially in the beautiful Mexican beaches with their crystalline waters and beautiful surrounding views. That's why we share with you this best 10 Mexican beaches list, where you can get married and also activities you can do in every destiny.
1.Cancún, Q. Roo 
Of course, Cancun is a must for destination weddings in México. It´s a beautiful place for beach weddings. No doubt, the best destination of México due to their crystalline beaches, amazing sunsets, white sand and unforgettable views. 
Furthermore, having a destination wedding in Cancun beaches exceed the romance. It´s an excellent place to say "Yes, I do" because it's a tropical paradise. 
It´s an excellent place to have a perfect wedding, because resorts and hotels offers the best wedding packages for you to have your wedding dream in the caribbean. Additional, there are hotels that offer you honeymoon packages too!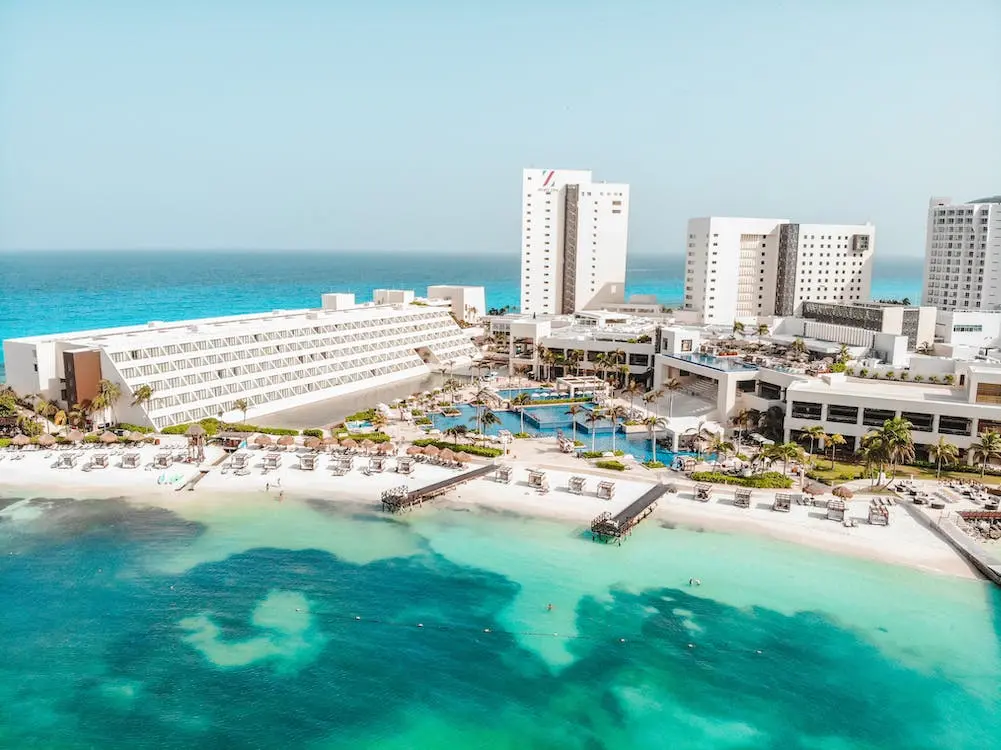 What to do in Cancun after a destination wedding in Mexico?
Cancun is also an amazing place for honeymoons due to their infinity of activities and tours. This are the must go places when you visit this international paradise:
● Water parks: They are a variety, including Xcaret Parks.
● Chichen Itza tours: Book private tours to the Chichen Itza pyramids.
● Snorkel: Explore water life that exists in the Cancun sea.
● Night life: Cancun nightlife in the Hotel Zone is the best. In Hotel Zone there is a specific place where you can find all nightclubs, party environment is amazing. You´re gonna have so much fun.
2.Tulum, Q. Roo 
Beautiful destiny in Caribbean Mexican coasts where getting married would be unbelievable. Tulum is the ideal place to have a Destination Wedding in Mexico, not only for their crystalline Caribbean beaches, but also for the environment and amazing nature, which collaborate for unforgettable Tulum weddings.
If you´re a intimate and boho destination wedding person, Tulum would exceed your expectations. Incredible beaches with turquoise crystalline water, beautiful sunsets and a lot of activities to do before and after your wedding. 
Although, you should consider the climate to get married, we don't recommend you getting married between april and july due to hurricane season.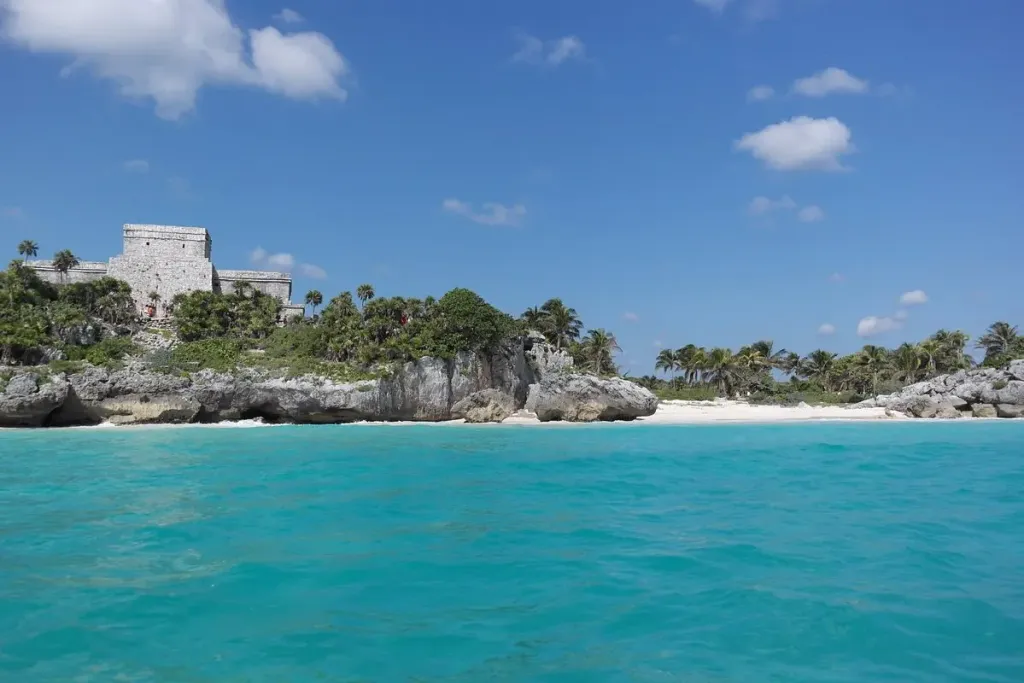 What to do in Tulum after Destination Weddings in Mexico?
Definitely Tulum is an excellent destiny for Destination weddings in Mexico and also perfect to have your wedding and honeymoon combo. Also, you can enjoy Tulums culture, nature and tropical climate.
These are some activities you can practice in this wonder:
● Snorkel: There are a lot of tours where you can Snorkel in different prices.
●: Archeological zones: Tulum is totally a place with a lot of Mayan culture. You shouldn´t forget archeological zones when you visit, they hide a story that you need to discover. The Mayan Ruins that you need to know are the Tulum Archeological Ruins located in the coast of the Caribbean Sea and Cobá Ruins.
● Cenotes: You must go to the "Dos Ojos Cenote", two connected cenotes where the first eye is only for swimming in cenote caves, this is specially for scuba diving. The second eye is more relaxed, you can be there only swimming.
● Eat local food: There´s nothing more delicious than tasting the traditional Yucatan peninsula flavors.
● Kitesurf: This is an extreme beach activity. There are schools in Tulum where you can practice this activity with no risks.
● Party: Night clubs take all of the visitors attention. Nightlife in Tulum is really fun, there´s live music on the beach, you can enjoy tequila while you´re dancing!
3.Cabo San Lucas, Baja California Sur
Getting married at Cabo San Lucas is an incredible option for romantic Destination Weddings in Mexico. Live this special moment with your loved ones in the beautiful beaches in this Mexican destiny to get married. Cabo San Lucas offers a variety of wedding packages in their different hotels and villas.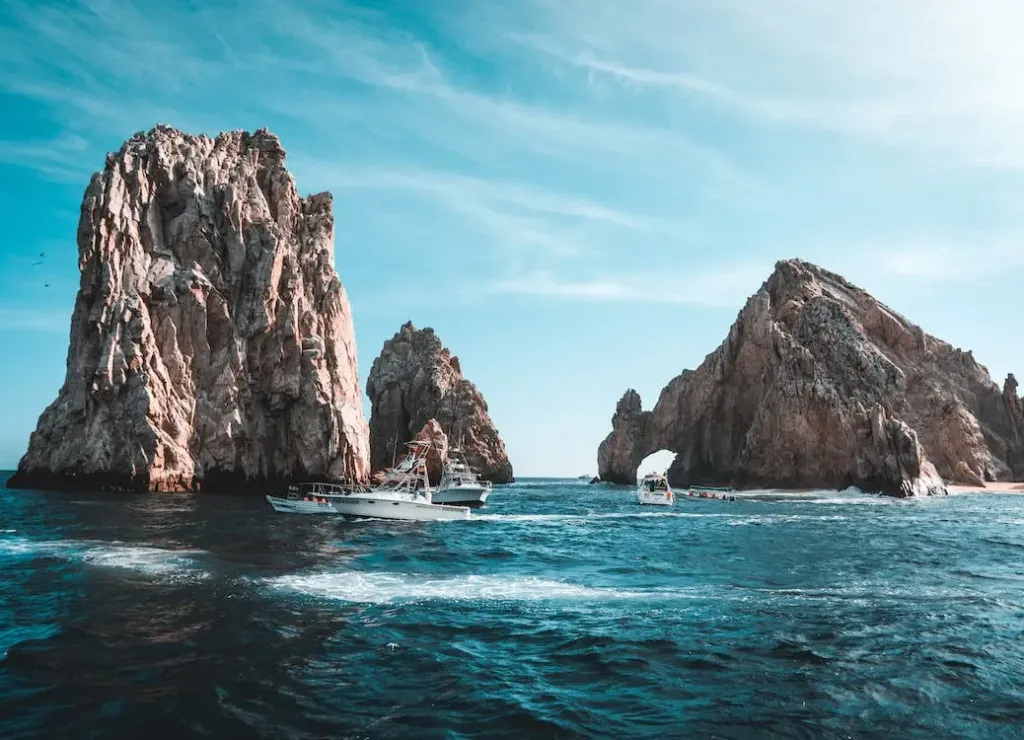 What to do in Cabo San Lucas after your Destination Wedding in Mexico?
Cabo San Lucas offers different activities to make while you´re staying in this amazing place.
This are some of the activities they offer for you:
● Safari in Camel: Enjoy a fun evening with your couple while you take a ride in a camel by the Cabo deserts.
● Nightlife: Nights at Cabo are the best. Enjoy a nice evening relaxing with a Piña Colada.
● Whale sighting: Choose a tour to see grey and humpback whales.
● Paddleboarding: You can make this activity in the beach with a surf table but with a paddle.
● Snorkel: Everyone who visits Cabo goes snorkeling. Know the infinity of fishes that exist in Cabo sea.
4.Puerto Vallarta, Jalisco 
Ideal placeto have a Destination Wedding in México. You can have from elopement weddings to big and elegant weddings. Besides, their beautiful views and nature would convince you completely, so you would have the wedding you´ve always dreamed about in the perfect place.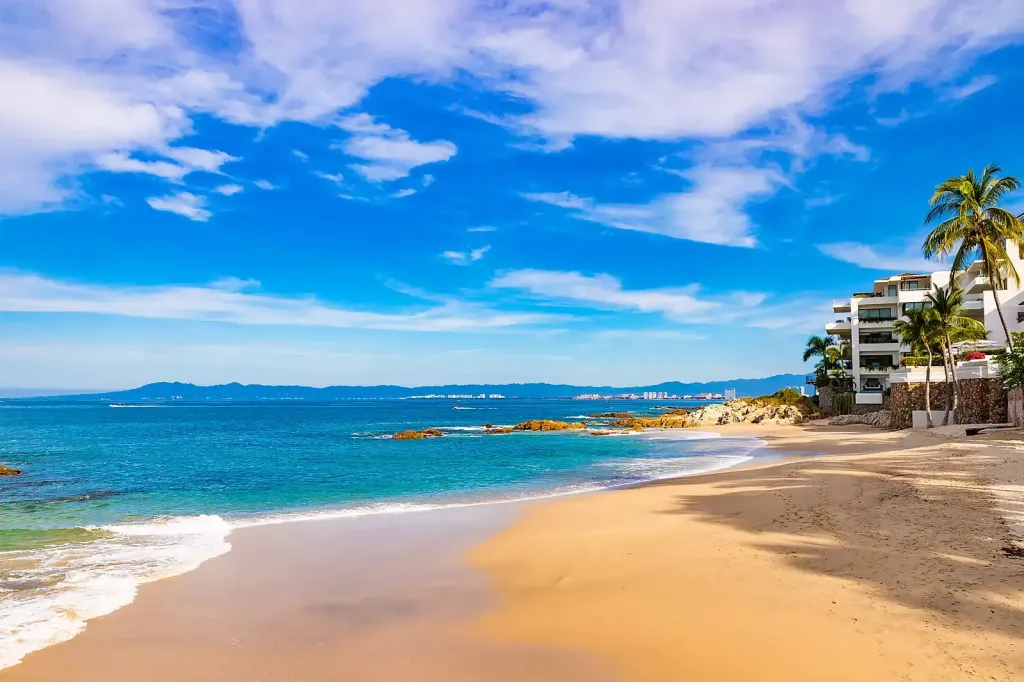 What to do in Puerto Vallarta after destination weddings?
Before and after the wedding you can harness this trip and visit every corner of this zone. Just like the other destinations, there are activities that spotlights Puerto Vallarta.
● All terrain vehicles tours: Adventure activity to visit different places in all terrain vehicles. An excellent option for adventure people.
● Art galleries: Discover variety of museums located in this destination.
● Hiking tours: Enjoy this activity combined with jungle adventures.
● Horse excursions: Visit a jungle waterfall in a horse. This is a combined relaxed and adventurous activity.
5.Puerto Escondido, Oaxaca 
Puerto Escondido, Oaxaca is a destination that has many of the best beaches in México. Getting married in Puerto Escondido beaches would be totally magical due to their wonderful views and amazing sunsets. Besides, beach weddings in this mexican destination could be of any theme you want, even boho. This destination counts with 2 bays and 7 amazing beaches.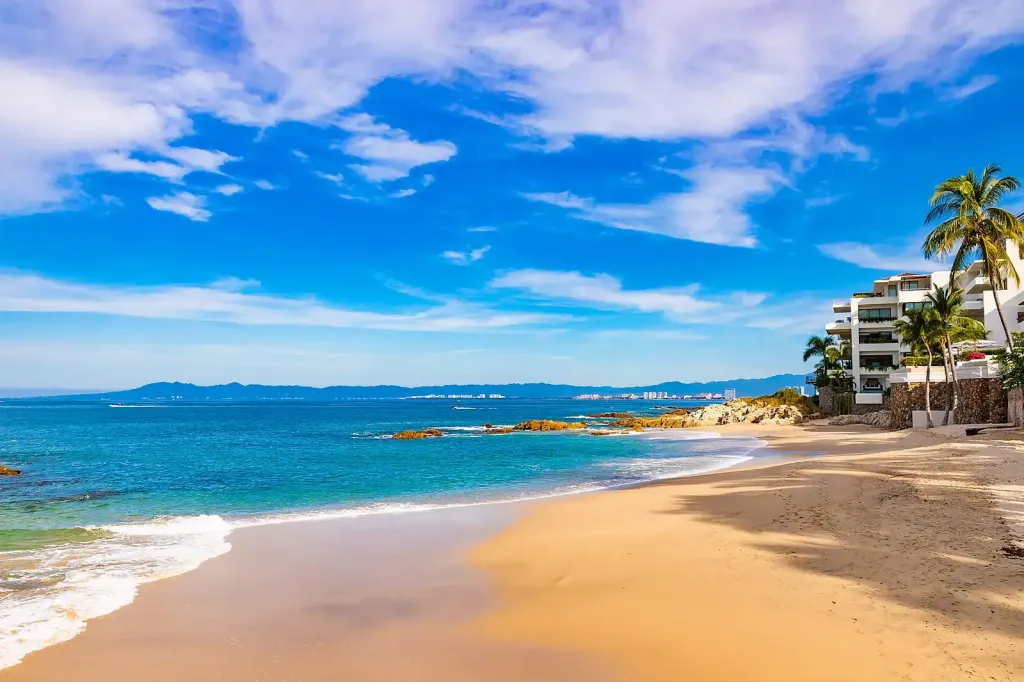 What to do in Puerto Escondido after the wedding?
After a lot of months organizing your destination wedding in México, you really deserve to take a break and visit so many places. In Puerto Escondido are a lot of activities that we know you would like.
● Visit Metepec lagoon and watch the night bioluminescence: Would be a magical experience.
●Tours: turtle release, fishing tours, mangrove kayak, dolphin watching or snorkel.
● Visit thermal waters: In Puerto Escondido you can have a refreshing, relaxed and peaceful evening with your couple.
6.Playa del Carmen, Q. Roo 
Playa del Carmen is added to one of the best beaches to have a Destination Wedding in Mexico due to its location in the caribbean sea. You could have your dreamed wedding there, their beautiful views would make you have the best background for your wedding.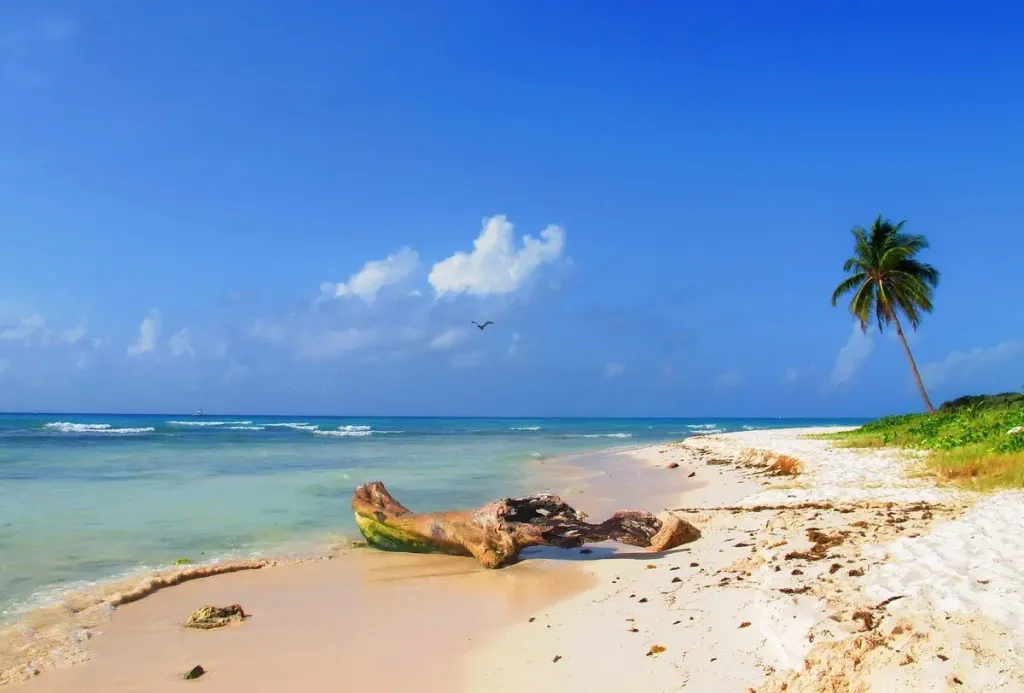 What to do in Playa del Carmen after Destinations Weddings in Mexico?
You can have an incredible honeymoon in this wonderful Riviera Maya destination. Some of the activities that you can do are:
● Water parks: You can visit a variety of places like Xcaret Parks.
● Snorkel: Get to know the sea life that exists in Playa del Carmen
● Night life: NIght life at the Quint avenida would give you a lot of joy and fun.
7.Holbox,Q. Roo 
Holbox beaches are known as the most relaxed and beautiful of Mexico, to execute Destination Weddings in Mexico. Getting married in this Mexican destination would make you the main character and would let you share amazing moments with your close ones.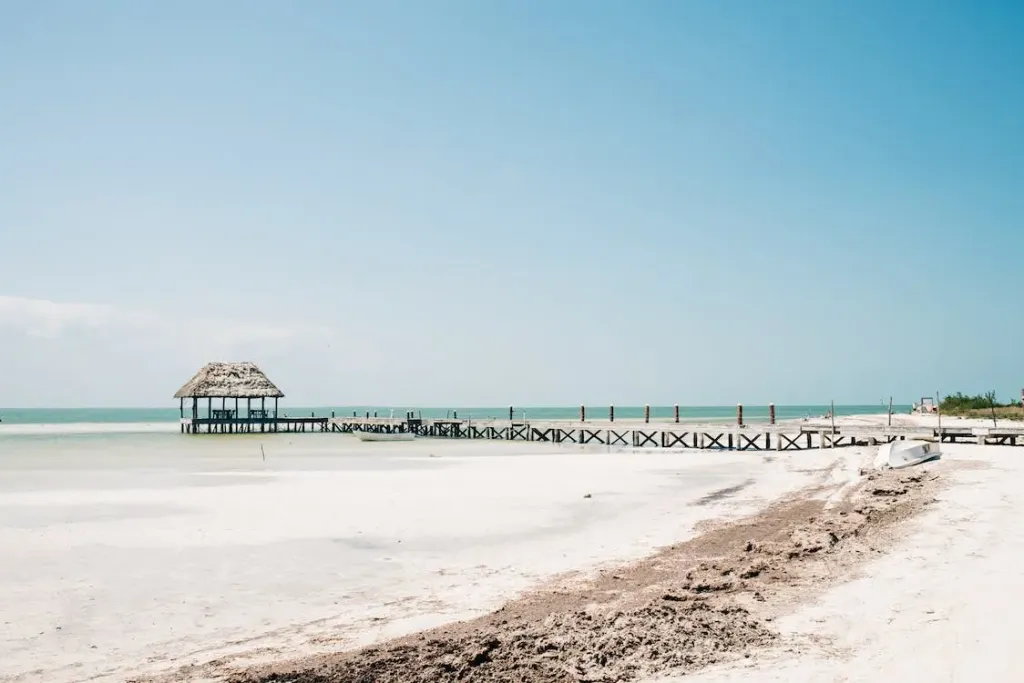 What to do in Holbox after the wedding? 
Even though Holbox is an Island, there are a lot of activities that you can do if you get married in this destiny.
Bioluminescence:

This wonderful event occurs only in determined seasons between april and november. It's a magical moment.
Enjoy the beaches:

Enjoy a romantic evening in the Island beaches.
Nightlife:

You can always enjoy a margarita and mojito by nights while you´re having a great time with your partner. 
8: Punta Mita, Nayarit 
In Punta mita, Nayarit you´ll enjoy the wedding you´ve always dream of because it´s known as one of the best beaches for Mexican destination weddings.You´ll find luxury here, you and your guests would love this place.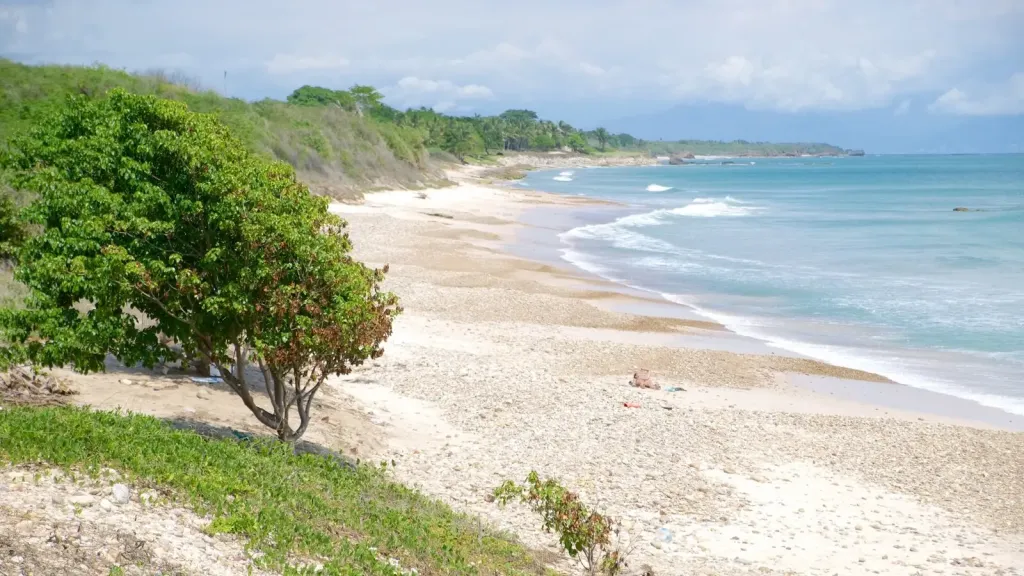 What to do in Punta Mita after Destination Weddings in Mexico? 
These are some of the activities that you can enjoy while you´re on your honeymoon: 
Archeological ruins:

Visit Guachimontón ruins, Mexican monument.

Water activities:

Enjoy activities such as surf and extreme sports en the Faro beach.

Horse riding:

Fun couple moments riding a horse by the beach corners. 
9.Sayulita, Nayarit 
Mexican wedding destiny with amazing views to celebrate your Destination Wedding in Mexico. Weddings in this venue offer you beautiful Pacific Ocean landscapes.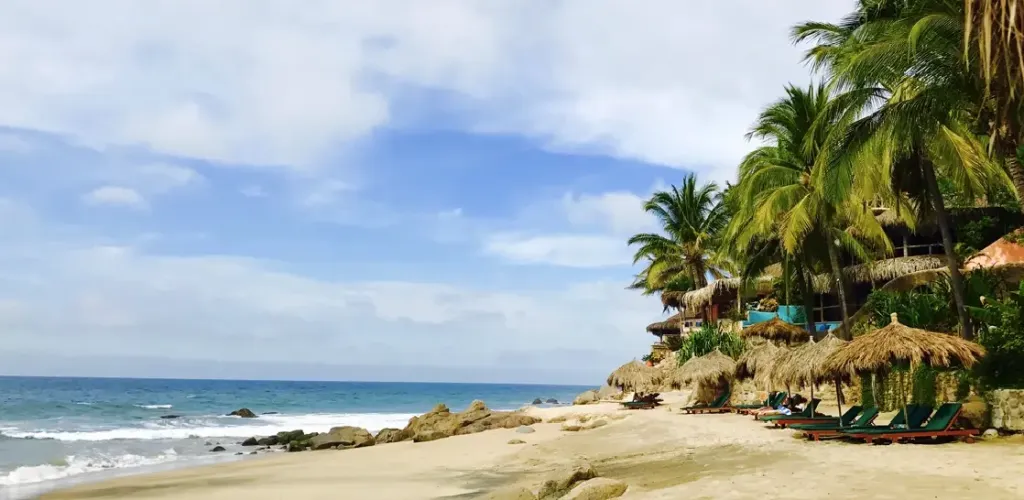 What to do in Sayulita after Destination Weddings in Mexico?
While you´re enjoying your honeymoon, don´t miss any of this amazing activities that this destiny have:
Water activities: Surf on amazing Sayulita beach. 
Have a walk on the beautiful town:

Visit every magical corner of this destiny.
Rocky islands:

In Bahía Banderas are two little rocky beautiful islands, they are named "Round Island" and "Large Islands". 
10. Huatulco, Oaxaca 
You´ll be impressed and excited for celebrating your wedding in the beaches of this destination wedding venue in México, thanks to the nature connection and views. It's really special for romantic Destination Weddings in Mexico.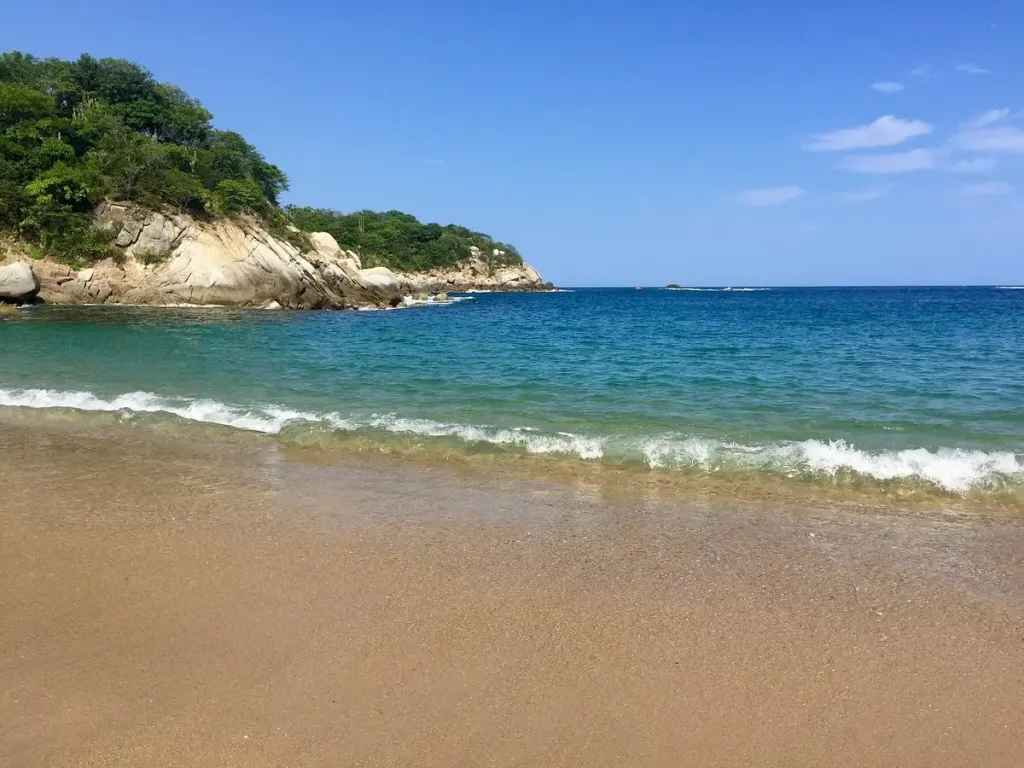 What to do in Huatulco after the wedding?
These are some activities that you must do after or even before your beach wedding: 
Water activities:

Practice surf in this amazing destination beaches.

Oaxaca handmade products museum:

You´ll definitely want to take home a souvenir from the city of your

destination wedding.
Huatulco National Park:

Enjoy sail trips, practice hiking, snorkel and boat adventures in this nine bay paradise. 
You would like to read: Destination Weddings in Mexico: Legal requirements
Riviera Cancun Weddings is a local enterprise that helps you with your event planning in the Mexican caribbean. Counts with professional planners who would bring you special attention which includes, transportation, also accommodations, and of course, wedding planning services for your dream wedding.
For more info, contact us via Email: info@rivieracancunwedding or Whatsapp: 998 756 3961 and start planning the wedding of your dreams!