At celebrating your Beach Wedding, is important to consider adding the Wedding Cake. Besides being a delicious and wonderul touch, represents the first meal that you would share, as Husband & Wife, same as the inconditional support that you will have as a couple.
If you are thinking of adding a Wedding Cake to your Beach Wedding, it is important to consider certain points, highly important, before choosing it.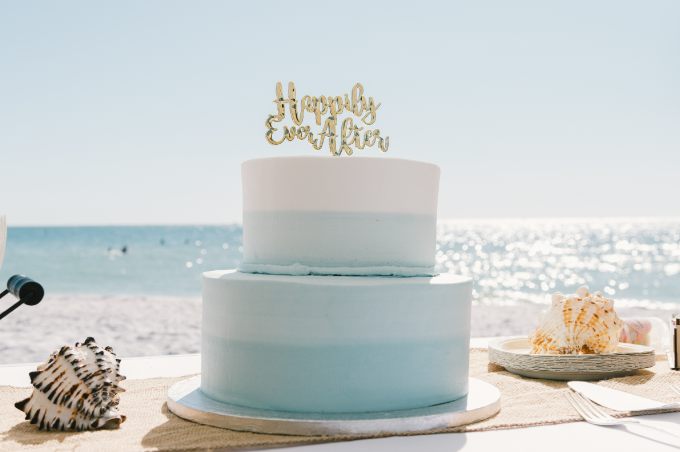 Wedding Cake Ingredients
Due to high temperatures that exist on Beach Weddings, it is important to choose the ideal ingredients, to not affect either the inside or outside of your Wedding Cake
You need to consider ingredients that would not ruin with high temperatures, for example: Chocolate; Vanilla; Red Velvet; Carrot; Blue Berry; Berries; Orange; Almonds; Cocconut; Lemon; and many more.
Wedding Cake Design
If your wedding is following a specific theme, as part of your wedding essence, it is also important that your Wedding Cake follows it. You can add an specific design or figures.
If you prefer fo keep the beach vibe, you can add to your wedding cake white or light blue elements, you can also add figures that represent beach, such as: pearls; shells, starfish; waves; and many more.
For a simpler design for your cake, you can use white colors with touches of nature, like flowers. You can also add a Marbled effect.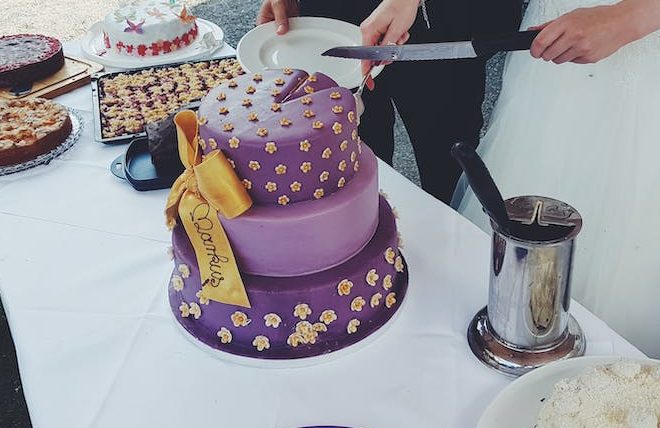 Hire a professional
Beach Wedding have become very popular through the years, that is why you can find a variety of professionals in bakery art, which will help you to have your dreamed Wedding Cake. 
You do not have to worry, at Riviera Cancun Weddings we are sure that you will find the professional that will make your cake, the one you have always dream of.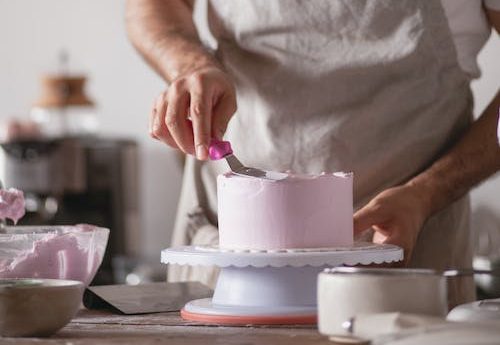 Budget
Wedding Cake price varies a lot. The first thing to consider for cake price, is the number or guests. Cake size depends on how many guests will go to your wedding.
The numbre of floors you choose for your cake, will also affect it´s price.
Other important thing to consider for the price are the points we have talked before, such as: cake ingredients; cake design; and the professional baker you will hire.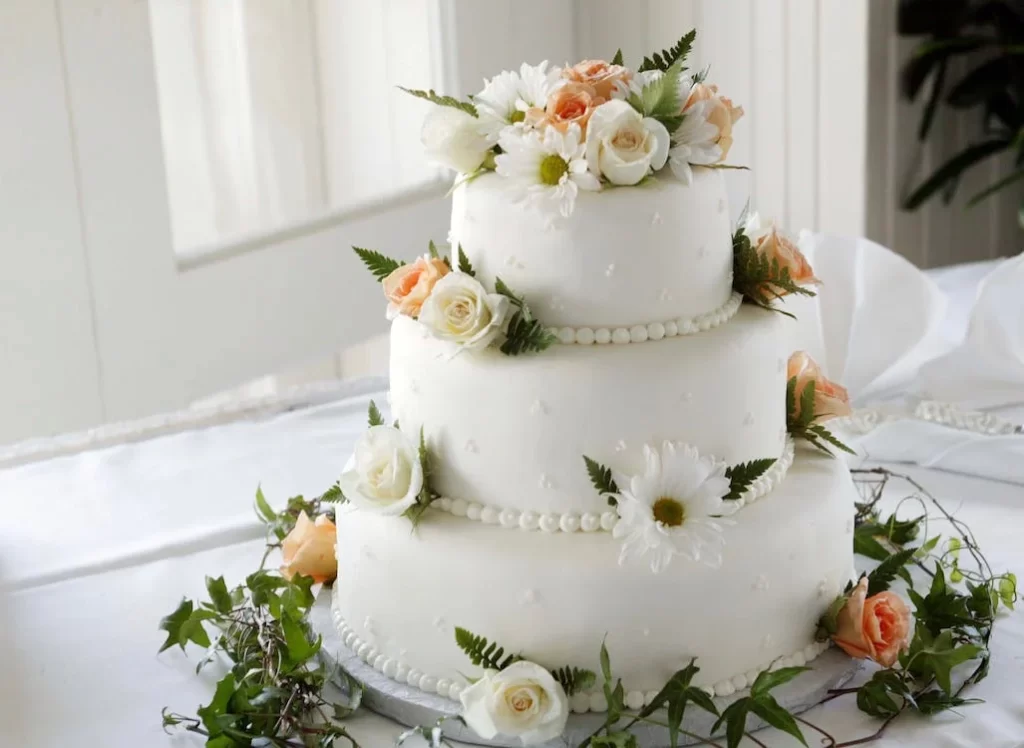 Adding a cake topper to the top of your Wedding Cake, have become a tradition through the years. Nowdays, is very common too to add your pet as a cake topper, right next to the couple.
Wedding Cake has been a tradition since Ancient Rome, because they represented fertility and a long marriage life, if you break the cake in the couples heads.
You should not forget to add this delicious element while planning your Beach Wedding. It will be an item that you and your guests, will totally enjoy. Due to it´s traditions, it will bring a big value to your wedding, a memory you will never forget.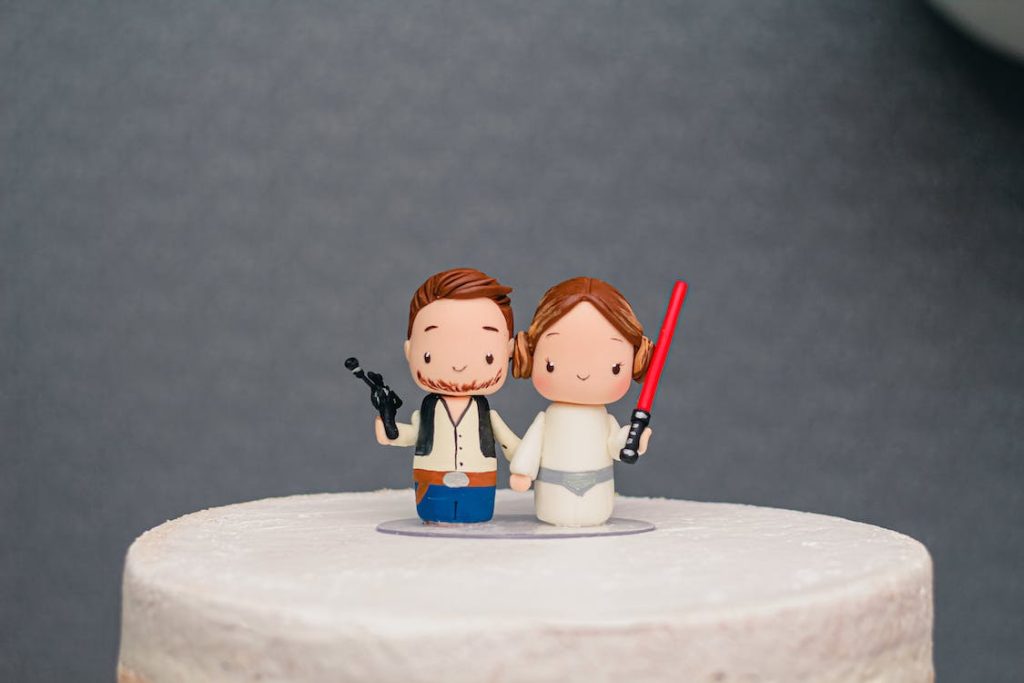 Riviera Cancun Weddings is a local enterprise that helps you with your event planning in the Mexican caribbean. Counts with professional planners; also transportation; accommodations; and of course, wedding planning services for your dream wedding.
For more info, contact us via Email: info@rivieracancunwedding or Whatsapp: 998 756 3961 and start planning the wedding of your dreams!
You would like to read: 5 Little Known Destinations for Weddings in Mexico