Imagine running away to a different destination and get married, breaking all the traditions and enjoying an special day for just the two of you.
This is the purpose of Elopement Weddings. Making the decision of celebrating this type of wedding, away from everything and everyone, it is a very important decision. It is a very romantic way of celebrating the love you feel for each other.
Despite this type of wedding have become very popular through the years, probably you still have a lot of doubts of how to celebrate them. Elopement Weddings does not have any complexity, you can add any detail you want, does not matter how intimate it is.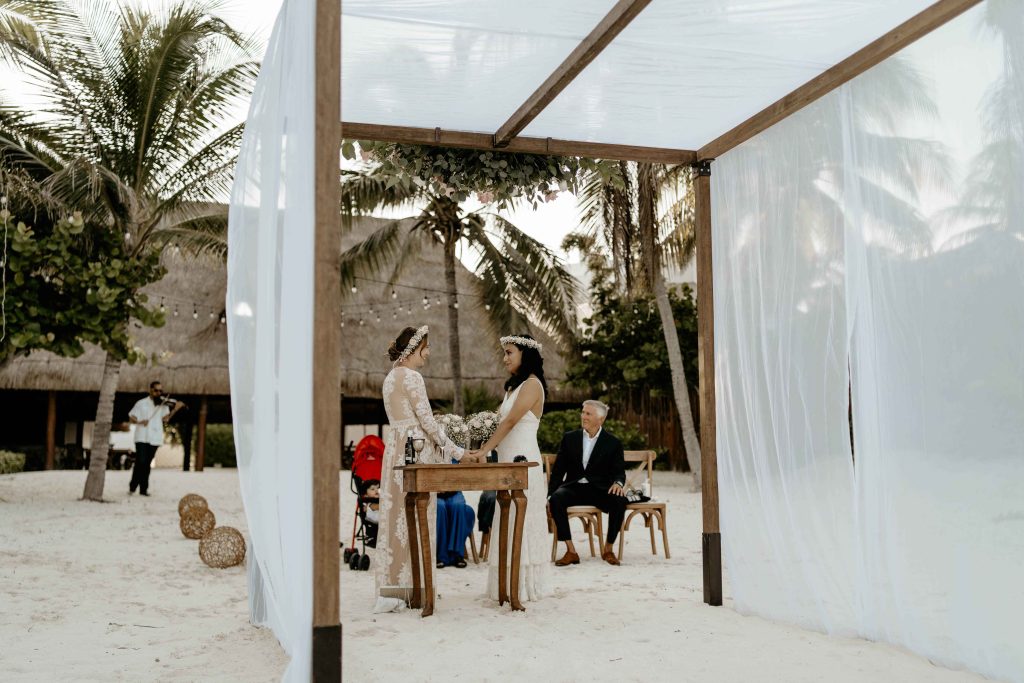 Choose the right destination
You need to consider that Elopement Weddings are cheaper, so you are free to choose your wedding destination. Wether you choose a wedding venue in your city or decide to travel to a destination you have always dreamed to go. Choose the place you consider is the ideal to celebrate your special day.
Do not worry aboeut the destination you choose, you will always find help to organize your wedding. Wether you stay in a hotel, they always have wedding packages to celebrate there. If you want to enjoy more the city, you will always find a Wedding Planner or wedding venues which offer you complete wedding packages, so you do not have to worry about anything.
Number of guests
Elopement Weddings is characterised by being intimate, with no more than 20 guests. Most of the times couples even prefer to celebrate just them two, with no guests. It is important that you decide if you want to have guests and who you want them to be.
Usually, most of the couples invite their family. For example their parents; grandparents; uncles; and even closest friends. It is important that if you want to celebrate your wedding in another country, you must talk with your guests to knoe if they can travel. Depending on their answer, you can consider how many guests will finally go to your wedding.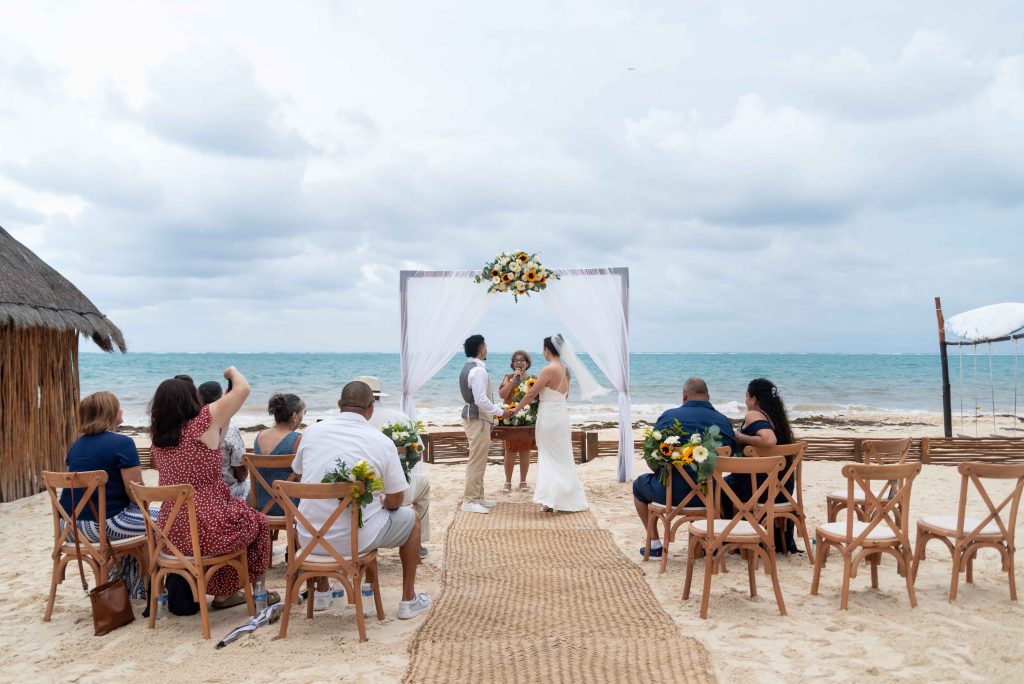 Hire a Wedding Planner
Even though the size of Elopement Weddings does not compare to the size of a "traditional" wedding, it is always a good idea to hire a Wedding Planner. If your wedding is in a different destination, you must consider you will need help to get in touch with your vendors.
If you are getting married at a hotel or private venue, you do not need to worry about hiring a Wedding Planner. They have their own coordinators who will help you with every detail.
Consider a videographer or photographer
There are moments that deserve to be remembered and what is better than keeping those memories in a photo or video.
You can use the money you save for your wedding party, hiring a videographer and photographer. They will help you to have incredible memories of your wedding day.
It does not matter your wedding size or the quantity of details you have. Having a good photographer will help you have memories of that special day. Another great option is to also hire a videographer, who will help you film ever moment of your wedding.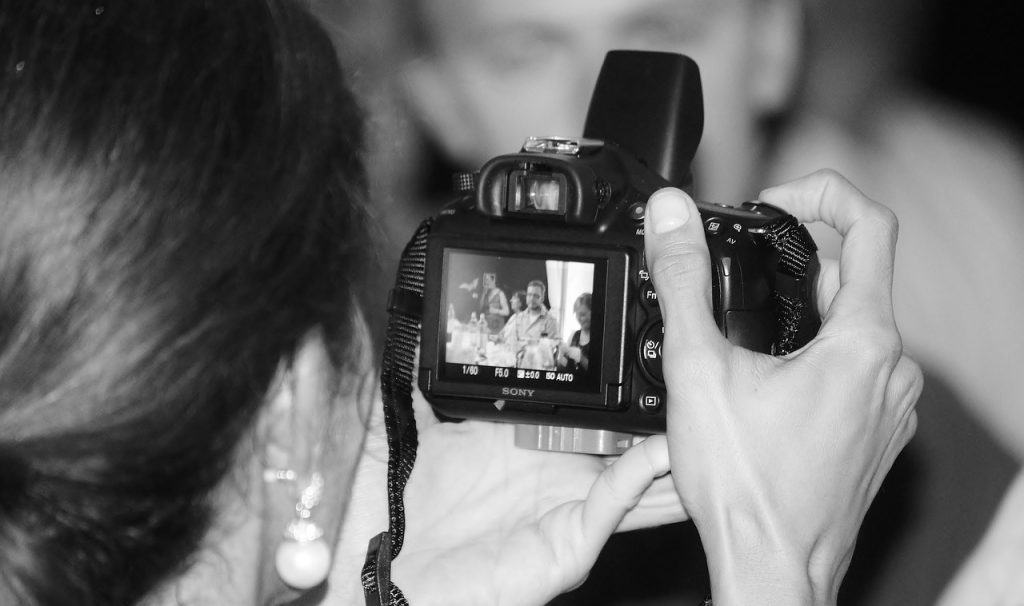 Celebrate with your loved ones
Do not let the party finish after the ceremony, celebrate your love union.
Does not matter if it is only you too or you have more guests, you can celebrate a small dinner or reunion after finishing the ceremony. You can add a dinner to your Elopement Wedding or symplu approach the reunion to make a toast. Do not let your love union pass away.
You can add any detail you want. You can even consider adding a wedding cake or a dessert table, the advantage is that you wil not have so many guests and the budget will not extend.
Celebrate Elopement Weddings your own way, in company of the people you love the most, without the risk of getting out of your budget. Do not be afraid of doing something different and unique, the most important thing is to celebrate with the love of your life a very special moment like this.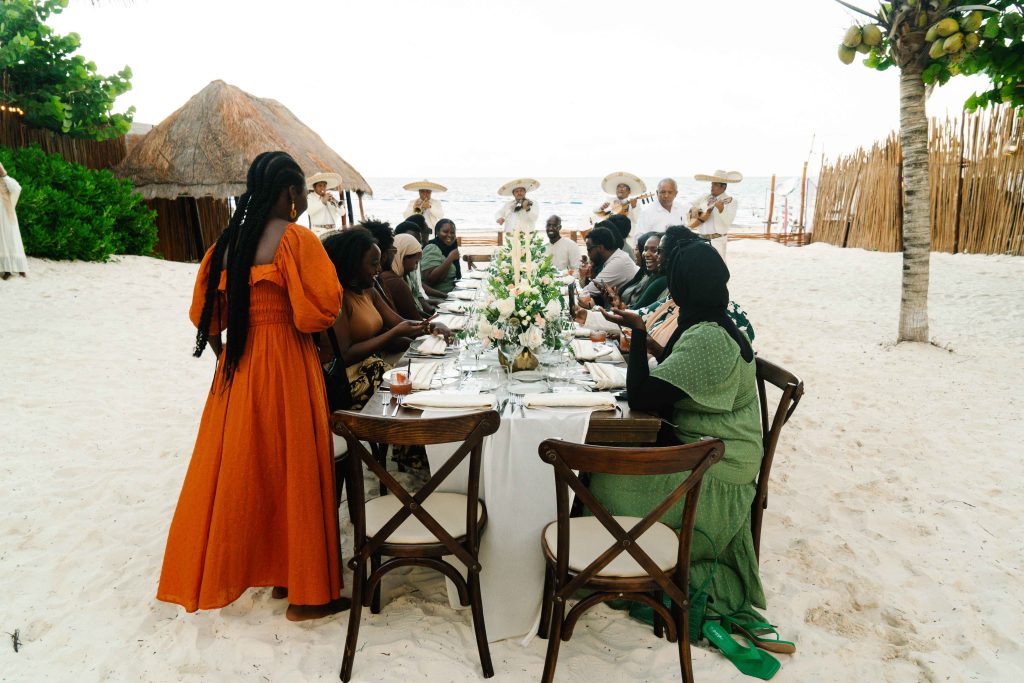 Riviera Cancun Weddings is a local enterprise that helps you with your marriage proposal in the Mexican caribbean. Counts with professional planners; also transportation; accommodations; and of course, wedding planning services for your dream wedding.
For more info, contact us via Email: info@rivieracancunwedding or Whatsapp: +52 998 756 3961.
Start planning the wedding of your dreams!
You would like to read: Elopement Destination Weddings in Mexico; best 10 cities to celebrate them