At Riviera Cancun Weddings we have an Elopement Mayan Ceremony Package that will make your wedding, the most unfforgetable one.
For Mayan Culture, weddings are one of the most important steps in someone's life. The Mayan Union is a very emotional ceremony full of meaning and spirituality, making it an unforgettable experience. Celebrate with your most loved ones, your love union with our Elopement Mayan Ceremony Package.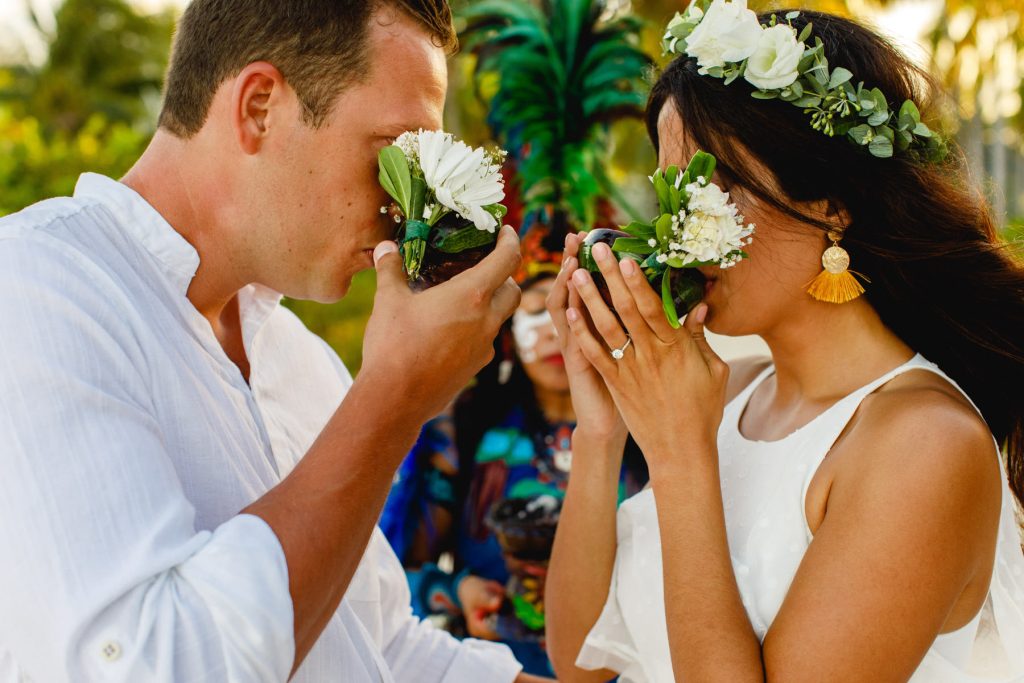 Inclusions:
Use of private location for 3 hours, bridal suite (in case makeup or hair is needed before the ceremony).
Bathrooms and parking.
Speaker with microphone
Ceremony by the Priestess Bertha Castillo (duration: 1hr approx.)
Flowers, crown for each of the contracting parties, copal, etc; which necessary for the altar and full ceremony.
Sparkling wine for toast + 1 bottle of natural water per person
Event organization and coordination.
*Prices from $23,000 MXN
NOTES:
Prices apply for a maximum of 20 guests.
Wedding package valid for weddings from Monday to Thursday.
To reserve, a 50% advance payment is required and the remaining 50% is paid 20 days before the event.
Prices before taxes.
Extra hour has a cost of $4,000 MXN
---
Contact us via Email: info@rivieracancunwedding.com o via Whatsapp: +52 998 756 3961 and start dreaming your Destination Beach Wedding in the Riviera Cancun coast!
¡Follow us on social media!
Riviera Cancun Weddings Facebook / Riviera Cancun Weddings Instagram