Make your Destination Wedding in Mexico dream come true in this amazing destination beaches. Here is a list of the best resorts in Mexico that would make your wedding day, the best of your life.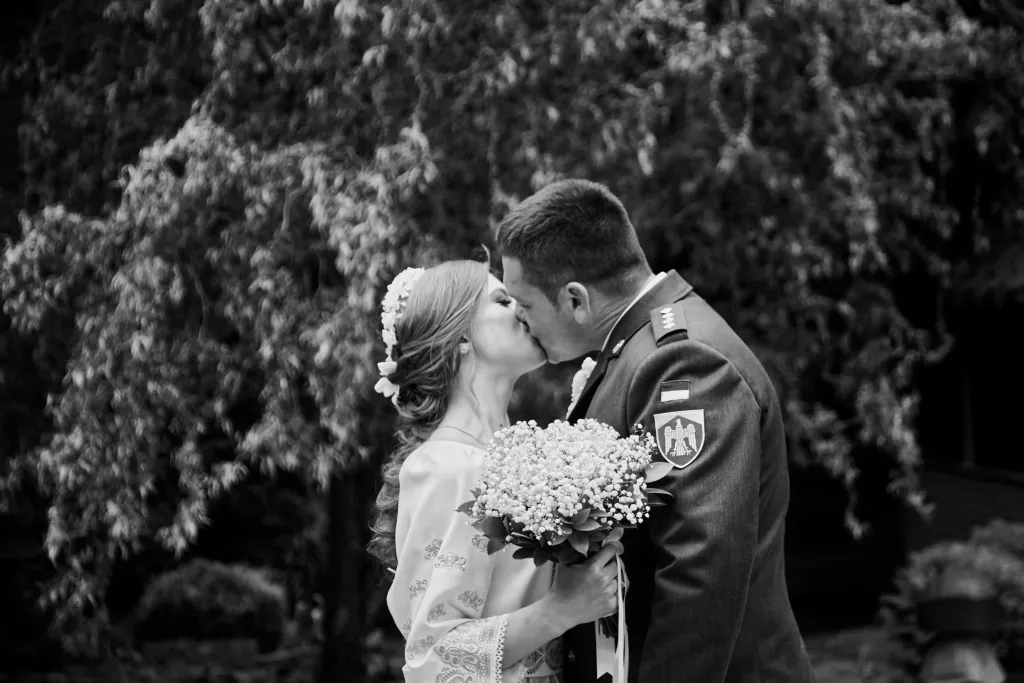 Saying "Yes, I Do" right in front of the beach, would be no doubt one of the best moments of your life. Enjoying beautiful Mexico views and breezes is totally a dream. And if you´ve decided to get married in this amazing cultural and traditional country, you won't regret it. Having a Destination Wedding will definitely fulfill your expectations. That's why we would love to share with you the best All Inclusive Resorts for your beach wedding.
Hotel Xcaret Cancún 
Probably you´ve heard about Xcaret Group located in Quintana Roo and it's different themed parks for adventure people. This is indeed, a Mexican destiny for amazing weddings, getting married here is something irreal.
Hotel Xcaret weddings gives you wonderful views, complete wedding planning services for you to be relaxed on your special day and have the most amazing of your life. 
Xcaret wedding packages include cocktail hour, ceremony and reception.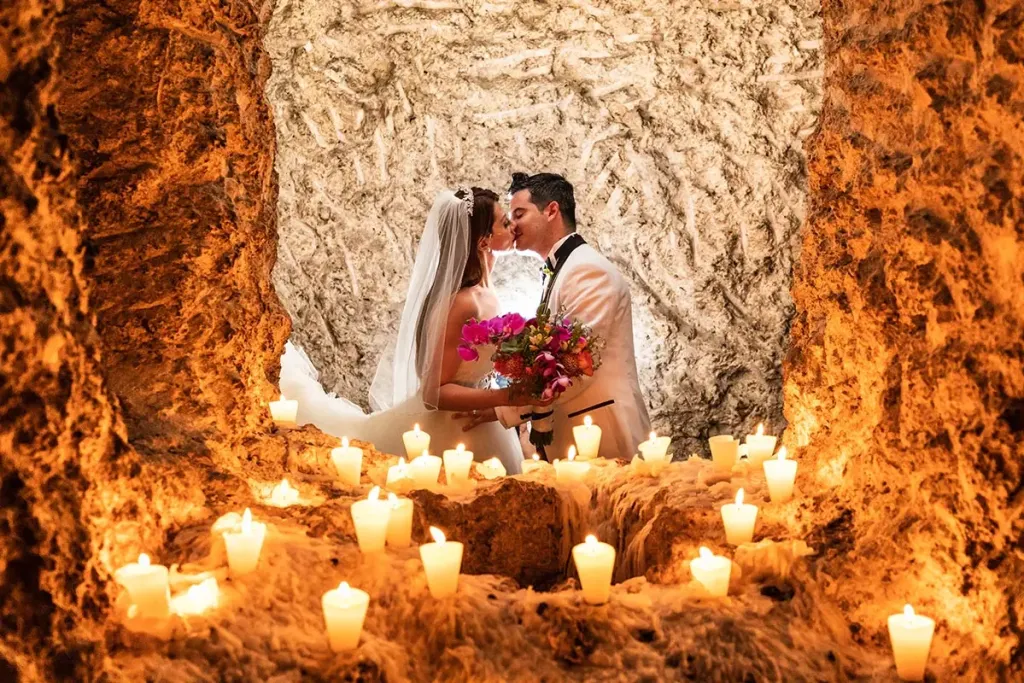 Getting married at this amazing venue also brings you a lot of benefits like full unlimited access to all Xcaret Group parks.
Location
Villa del Palmar Beach Resort in Cabo San Lucas 
Cabo San Lucas is one of the most beautiful destinations in México. Their incredible views make every moment here, a dreamy one, imagine how beach weddings would be in Cabo San Lucas. 
Villa del Palmar Beach Hotel Resort offers many suitable wedding packages for every client. They have all the necessary things so you can have your dream destination wedding in México. 
Just married couples can also have their honeymoon in this amazing resort. Besides, if you´re already married, this is an ideal renewal of marriage vows option. 

Location
Ahau Tulum 
For an ideal Destination Wedding, Tulum is the perfect destiny! For couples who want to enjoy a boho but elegant wedding, Ahau Hotel in Tulum is going to make your wedding, extraordinary. Also, is an ideal place for beach weddings. Ahau Hotel is just in front of beach which means i will bring you an unforgettable wedding experience.
This ecological hotel have 23 bedrooms and a capacity of 150 guests. Their wedding packages includes rehearsal dinner, ceremony, reception and party. You will enjoy a fantastic honeymoon after this special ceremony.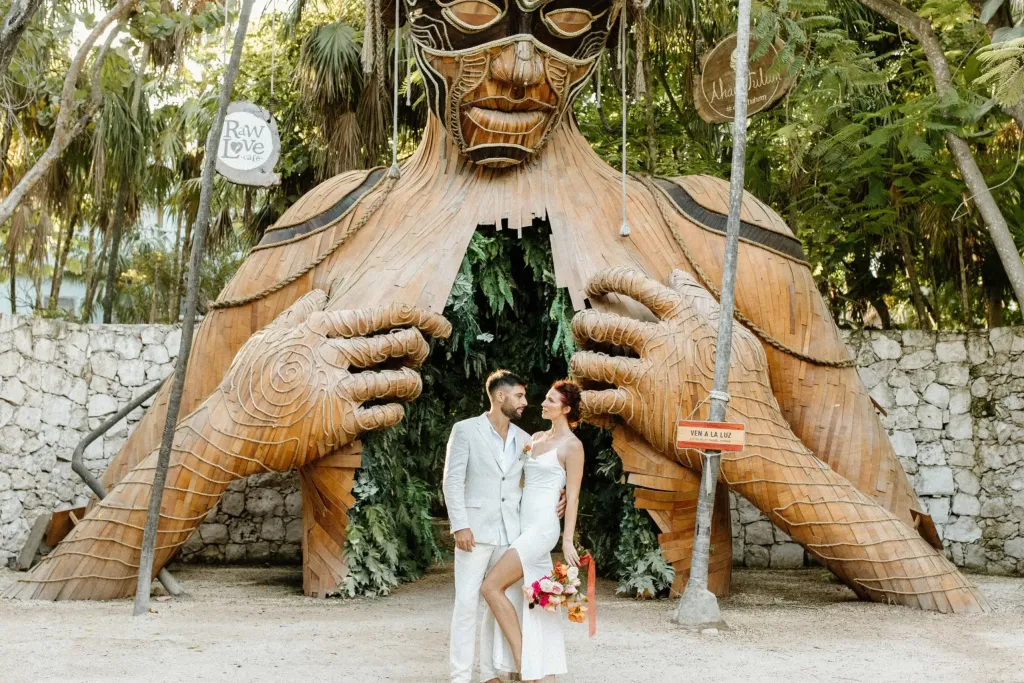 Location
El Dorado Spa & Resorts, Playa del Carmen 
Say "Yes, I do" in the Riviera Maya coast. It's a wonderful experience that you won't regret.In Playa del Carmen, your Destination Wedding  will be so romantic and even more in this amazing Hotel Resort, due to the nature around the Mexican Caribbean, where you and your guests will also enjoy many tours and activities.
This All Inclusive Resort wedding packages includes wedding planning service, floral decoration, gourmet menu, photo and entertainment. Just imagine having your Destination Wedding in the Caribbean Sea!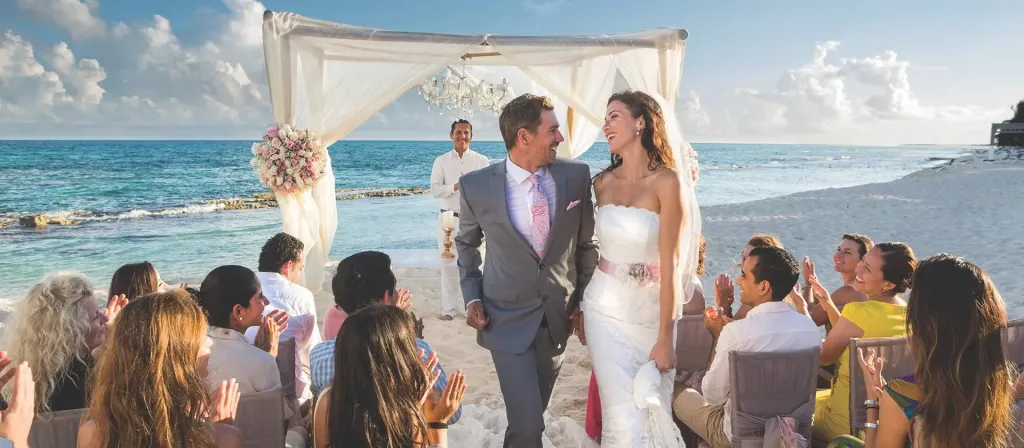 Location
Grand Palladium Puerto Vallarta, Punta Mita 
Grand Palladium Vallarta Resort offers excellent horizon views for the most amazing beach weddings. For you to have your dream wedding, this resort at Punta Mita offers different wedding venues inside the hotel so you can choose the one that better fits your dream Destination Wedding.
Their wedding packages offer stylish hair, make up, floral arrangements, catering, beverages, photo, and so much more.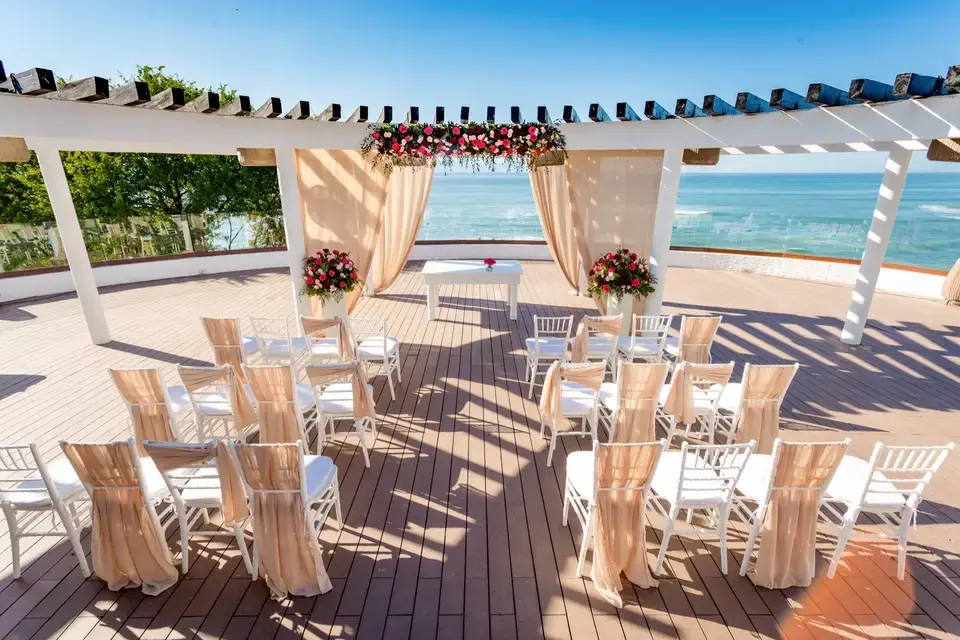 Location
Excellences Hotel, Playa Mujeres, Cancún 
White sand, turquoise sea and amazing horizons… would you like this background for your Destnation Wedding? Best and most romantic beaches to get married are located in Cancún and the Riviera Maya.
Getting married at Excellences Hotels guaranteed the best wedding of your life, where you can get help from the best wedding planners. In this venue, you can choose the location that better fits what you´re looking for, between magical beach views or the hotel wedding salon.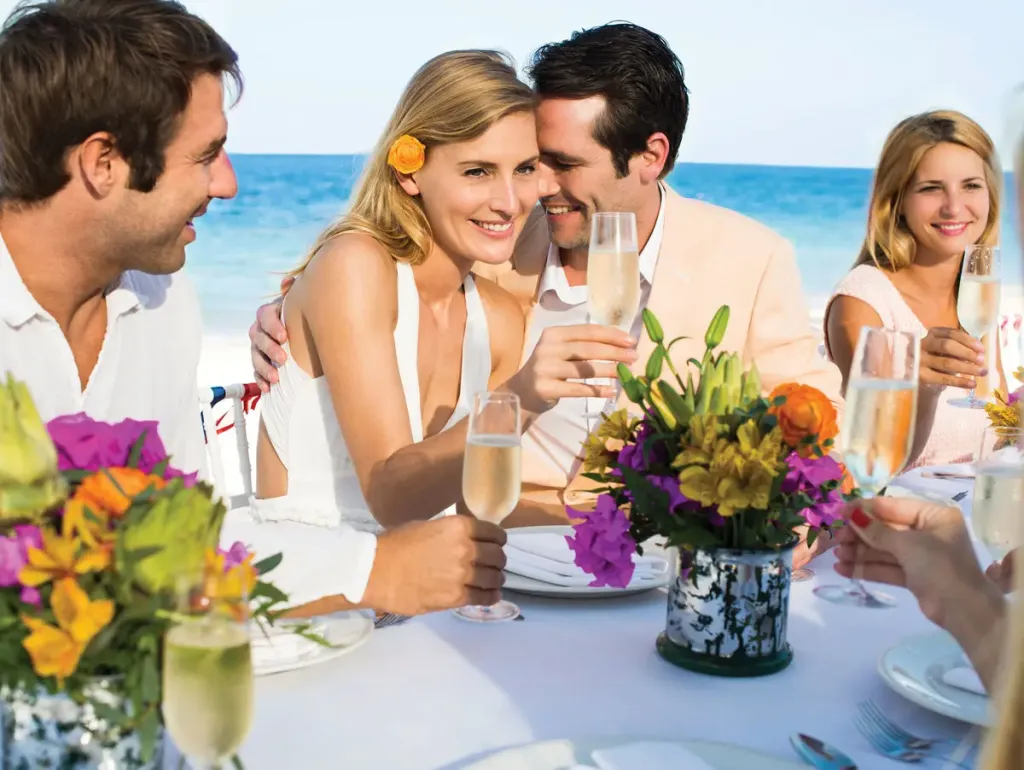 Location
Marina Fiesta Resort & Spa, Cabo San Lucas 
Hotel Marina Fiesta Resort & Spa is one of the best Destination Wedding venues in México. Getting married at Los Cabos with the beachamazing view, is definitely one of the best options.
Here you will enjoy amazing accommodations,  where you can celebrate your wedding, you can choose between 3 different internal locations. And for weddings, their packages includes catering services, rentals, goblets, table top, decoration and lightning.  
This resort also gives you the benefit of staying in one of the best suites for your wedding night.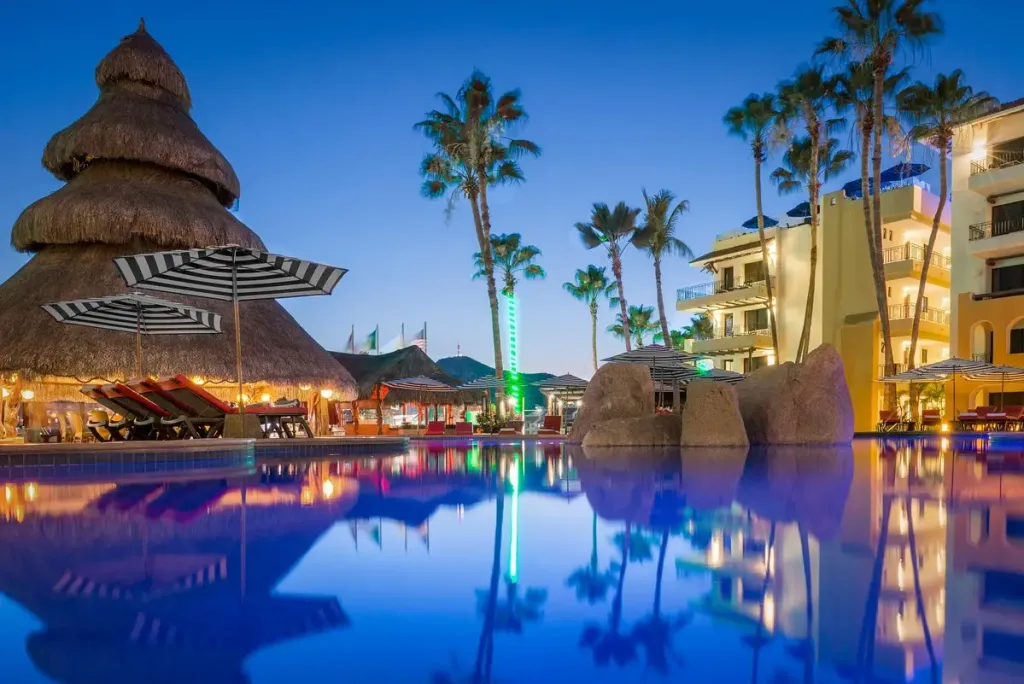 Location
Hotel Paradisus, Playa del Carmen 
Playa del Carmen is also one of the best places for destination weddings in Mexico, and more if they ́re realized in the beach due to their location in the Riviera Maya and Mexican Caribbean. That's why one of the best hotels for beach weddings is Paradisus Hotel in Playa del Carmen. This is a place where you can say "Yes, I do", in the most romantic scenario. You can say it right in front of the beach or in the resort event salon. 
Furthermore, Paradisus Hotel is right in the front of a exceptional bay which means, you´ll have incredible wedding views.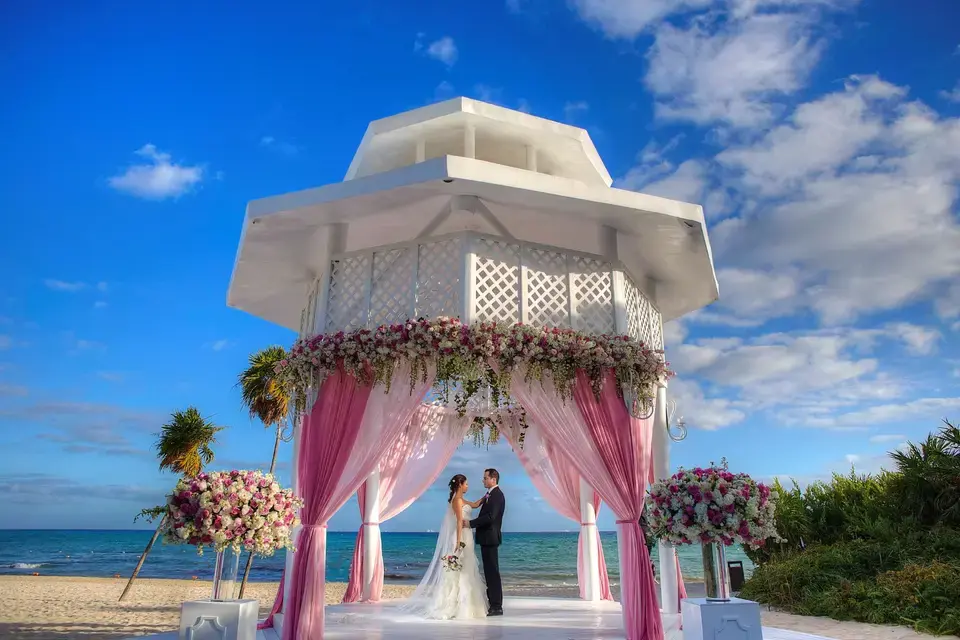 Location
We have introduced you some of the best All Inclusive Resorts for your Destination Wedding, now you just need to choose the right one. Although, any destiny you choose, we can assure you that would be just how you imagine, and no doubt, would be the best day of your life.
You would like to read: Bodas en México: Destination Weddings in Mexico: The Ultimate Guide