There are a variety of venues where you can celebrate your special day, especially for a Beach Wedding.
You can find a lot of hotels which will offer you complete Beach  Wedding packages to celebrate your wedding on their beaches of private salons. But you can also find a lot of wedding venues with private beaches.
Most of private locations and hotels, offer you coordination services and wedding packages which adapt to your needs. At this point, you may be wondering, which is the ideal location to celebrate my wedding? Here we will tell you the advantages and disadvantages of them two.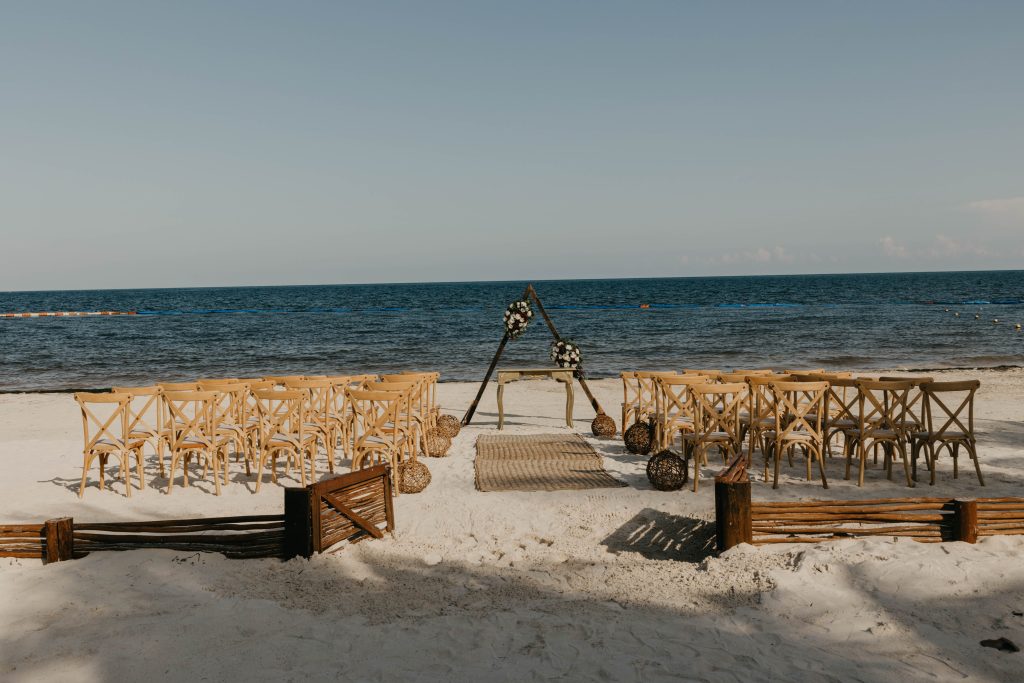 Hotel Beach Wedding
Hotels offers you a lot of benefits, which can make you and your guests feel comfortable and satisfied.
Advantages
Comfort:

One of the main advantages and deninitely, the most comfrotable, is that you will be staying in the same place as the wedding. You would not need to pay for transportation to arrive from the hotel to the wedding venue, and your guests will be able to leave the wedding at the hour they want. They would not need to wait for transportation to pick them up. 
Many options:

Whether you want to celebrate your wedding at the beach, with the wonderful oceanfront or you prefer a more private salon; the hotel gives you all of those options.
Security: If you are celebrating a Beach Wedding, but rain does not allow you… hotels will always have a plan B. But be sure your wedding will be celebrated that day.
Disadvantages
Low privacy:

If you want to have your ceremony and reception at beach area, forget about privacy. Beach area is the hotel common area, which they can not close, Therefore, you may find people who are not your guests, walking through your wedding area.
Hour restriction:

For hotel guests comfy, if you are celebrating your wedding at an open space, you would not be able to celebrate til midnight. 
Extra fee:

If you are interested in adding extra decor; different flowers; or bring your own photographer, it would not be that simple. Hotels have their own vendors who will offer you this service. But in case you have an external vendor, you should consider that the hotel will charge you an extra fee for bringing your own vendors.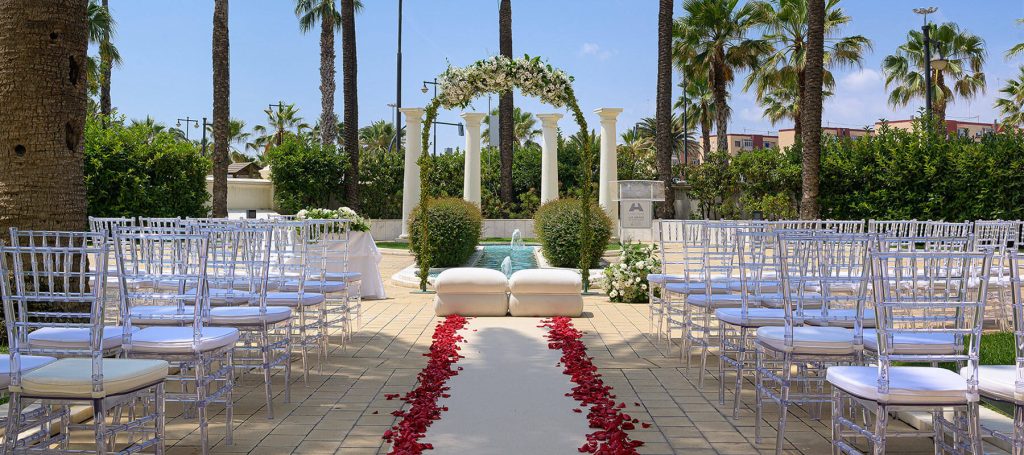 Private Venue Weddings
Private locations offer you Beach Wedding packages that will fit your needs, likes and budget, in addition to other facilities.
Advantages
Privacy:

Different from hotels, private venues (how it´s name says), offer you privacy. You do not have to worry about having people walking around your wedding area, the full venue will be only for you and your guests. 
Flexibility:

Private venues have no problem with working with an external Wedding Planner, in case you already have one. They do not force you to use the venue Wedding Planner or to pay an extra fee for bringing external vendors.
Help all the time:

They have a big team that will help you with every detail you have. You will have a Wedding Planner that will help you with all the wedding details and venue teamwork, who will help you during all your wedding. 
Disadvantages
Limited options

: In many Beach Wedding venues, you can find only two areas to celebrate your wedding, beach or palapa area. They have incredible backgrounds but they are also very hot. If you want your whole wedding at the beach, you must be warned. You need to consider having a tent or celebrating your wedding inside the palapa in case of rain.
Transportation:

You must consider that if you and your guests are not local, you must hire private transportation to get into the venue.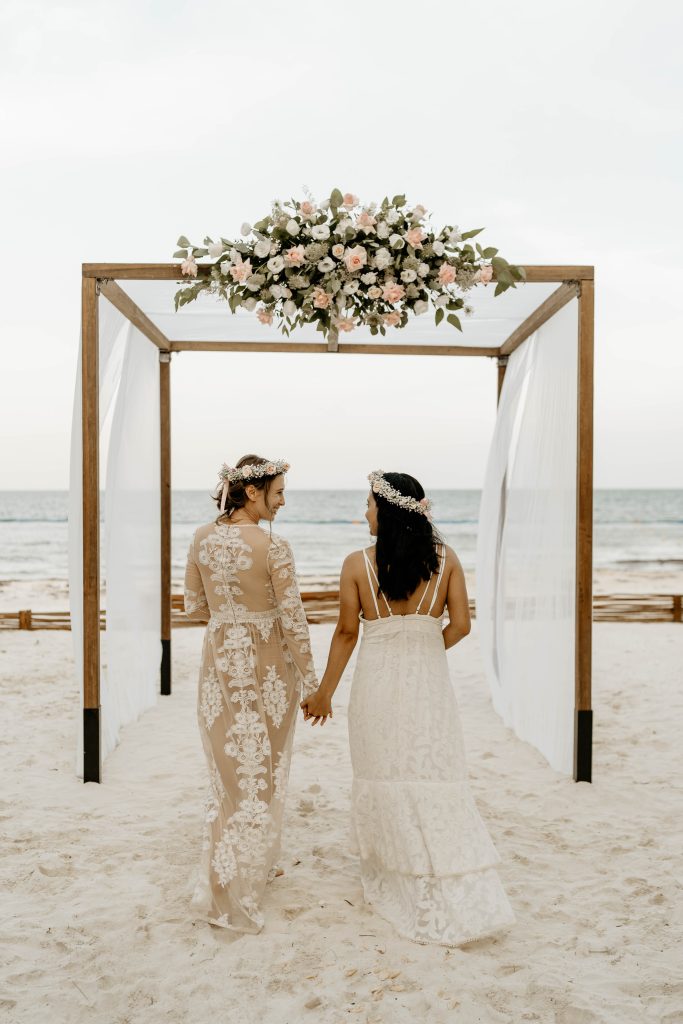 There are different advantages and disadvantages when celebrating your Beach Wedding either in a private venue or hotel. It is important to consider which adapts better to your and your guests likes and comfort. Both options will make your wedding, the most memorable and perfect day; you will have all the support to have a perfect day.
Riviera Cancun Weddings is a local enterprise that helps you with your event planning in the Mexican caribbean. Counts with professional planners; also transportation; accommodations; and of course, wedding planning services for your dream wedding.
For more info, contact us via Email: info@rivieracancunwedding or Whatsapp: +52 998 756 3961 and start planning the wedding of your dreams!
You would like to read: 5 Resorts in Cancun to get married in 2023